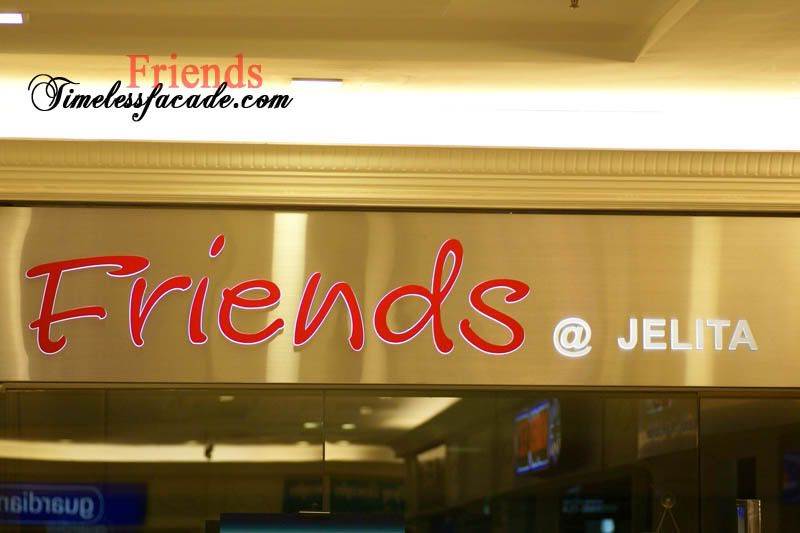 Heard that Friends was having a special promotion for dinner so popped down the Jelita outlet one weekday evening with my gf.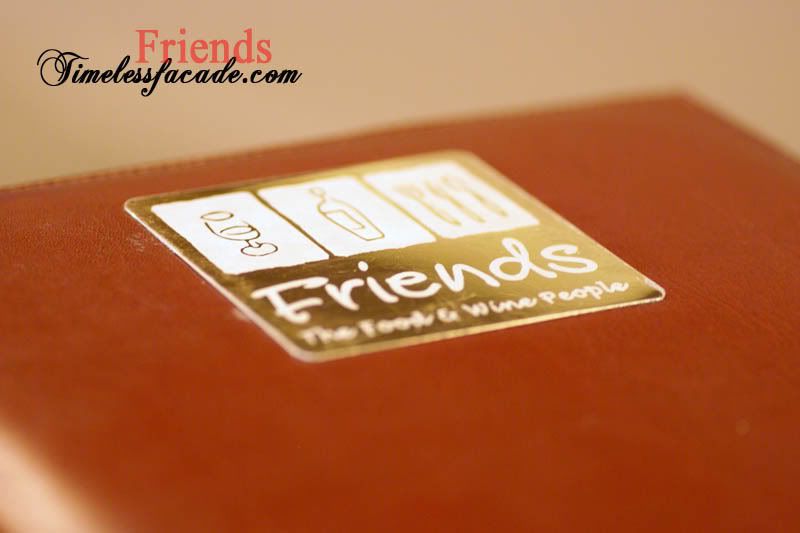 Interior & Menu
Located on the 2nd floor of Jelita Shopping Centre in the upclass residential area of Holland, Friends @ Jelita's interior was simply done up with nice leather seats. Very nice and clean feel till I spotted a table with empty plates and cutlery still on it and no one seemed to be taking the initiative to clear it. And no, the wait staff weren't busy. It wasn't until probably about 5 minutes after we had taken our seats were the plates unhurriedly cleared. Sadly, first impression speaks volumes.


Complimentary Bread
Served up in the folds of a napkin which obviously didn't do a good job of keeping it warm, the complimentary bread was average at best. Tasted like normal bread you could buy from any generic bakery in the heartlands.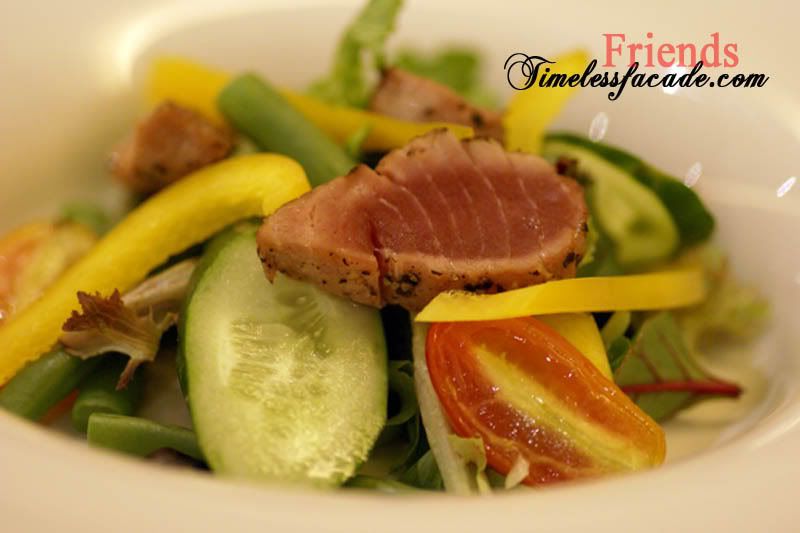 Pan Seared Tuna with Nicoise Salad with Lemon Vinaigrette
The tuna was nicely seasoned with salt and pepper and pan seared till cooked on the outside but raw on the inside. Very nice and tasty. However I did find it a little too dry. And portions were rather dainty - 3 small slices of tuna.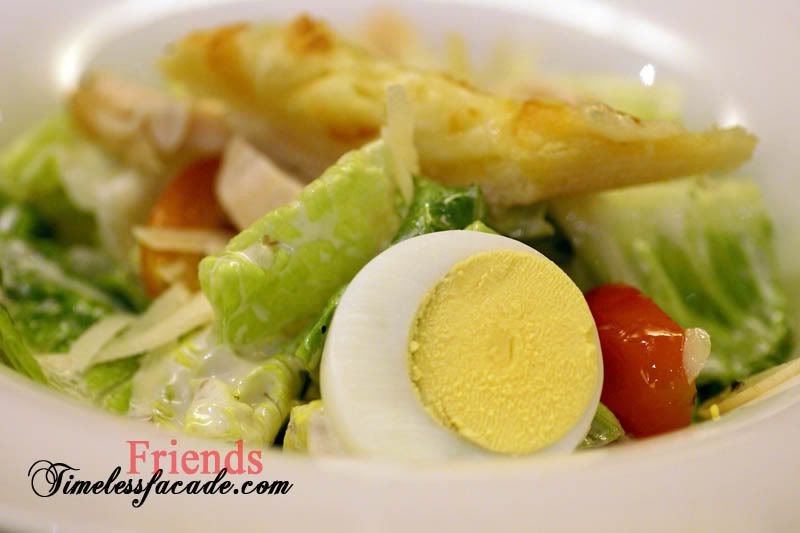 Chicken Caesar Salad with Garlic Bread and Parmesan Biscuit
A most forgettable dish and one that relied soley on caesar salad dressing to give the whole dish taste. The chicken pieces were bland and rather soft.


Pan Seared Sakura Chicken Breast on Caramelised Pumpkin, Grilled Vegetables and Orange White Wine Reduction

As tantalising as the name may sound, the sakura chicken breast wasn't a big deal really. For one the meat tasted like normal chicken breast which you can get off the shelves at any supermarket. The caramelised pumpkin didn't exactly sit well with me as the sweetness of the pumpkin didn't blend well with the caramel in my humble opinion.
Peppered Sliced Beef Tenderloin with Sautéed Spaghetti & Vodka-Tomato Sauce
The spaghetti was overcooked, coming across as a tad too soft, which also happens to be the bane of the sliced beef. Taste but no texture. Probably the only saving grace was the tomato based sauce which was relatively light with a nice tinge of smoky after taste.


Chef Kenneth's Gourmet Trio of Chocolate Desserts

This name bearing dessert was a letdown. Very very ordinary if you ask me. Put 3 small pieces of chocolate and mousse together and viola, you get Chef Kenneth's gourmet trio of chocolate desserts. Very chocolaty, which is good if you are a chocolate addict.
Coconut Panna Cotta
Another average dessert, the quivery but a little glutinous coconut panna cotta carried an evident taste of coconut without the raspberry sauce being too overwhelming. It should/could have been good but more work probably needs to be done on the texture first.


Bill
$47 for an average dinner for 2 isn't really that expensive honestly, especially when theres service and ambience thrown in as well. But quality of food here really needs to buck up and I believe I'm not the only one who thinks so.



Likes: Inexpensive
Dislikes: Average quality of food

Final Verdict:
Ambience:6.5/10
Service:6.5/10
Food:6.5/10
Value for money:6.5/10

Overall:6.5/10

Address: #02-04 Jelita Shopping Centre, 293 Holland Road

Contact: 6463 1011

Opening Hours: Daily: 12noon - 10pm

Website: http://www.friendsfoodandwine.com