Was back at Mingles for lunch one weekday afternoon because I wanted to try out their seemingly inexpensive set lunches. It also helped that the place was virtually empty. For my previous writeup on Mingles, see
here
.
Complimentary Bread & Cream of Pumpkin
I didn't think too much of either the complimentary bread or the cream of pumpkin soup. The bread was well, bread that you can get off the shelves at any supermarket. The cream of pumpkin was way too sweet for my liking and I don't know if my tastebuds were playing tricks on me, but the soup actually tasted very strongly of curry powder.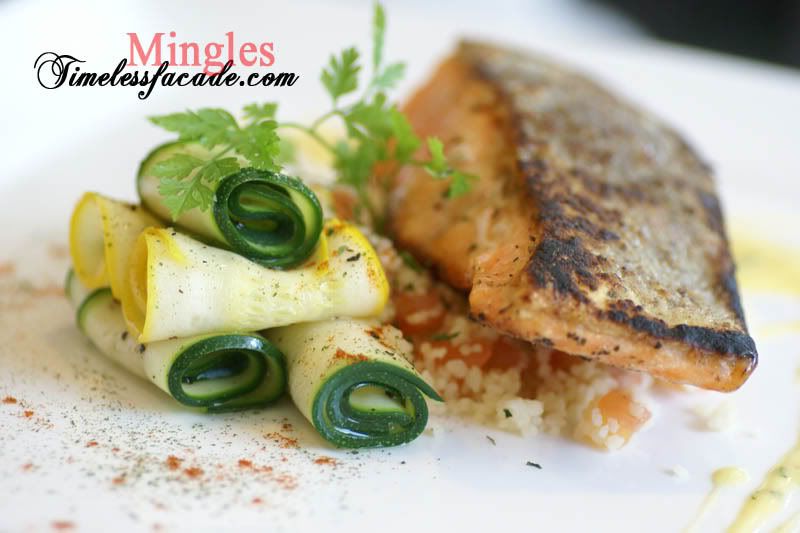 Crispy Salmon with Couscous
I tried a little of this and found it quite decent with the skin pan fried till crispy. There was also a noticeable absence of the overpowering (to me) fishy taste that is common to salmons. I didn't quite fancy the couscous though, but thats just a personal preference.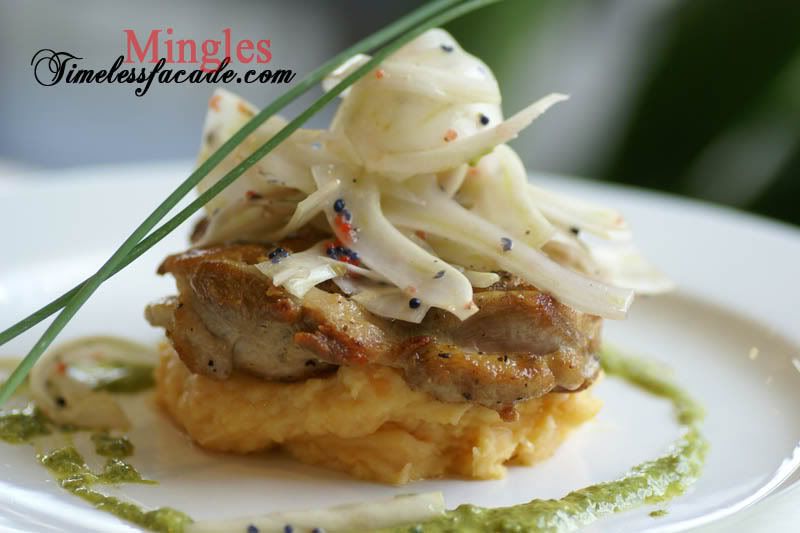 Crispy Chicken With Yogurt

Served up atop a mound of subtly sweet mashed sweet potato, the crispy chicken was surprisingly quite good with its crisp skin and succulent meat. However the down side to crispy skin is the inordinate amount of oil that comes with it. And I couldn't taste any yogurt at all.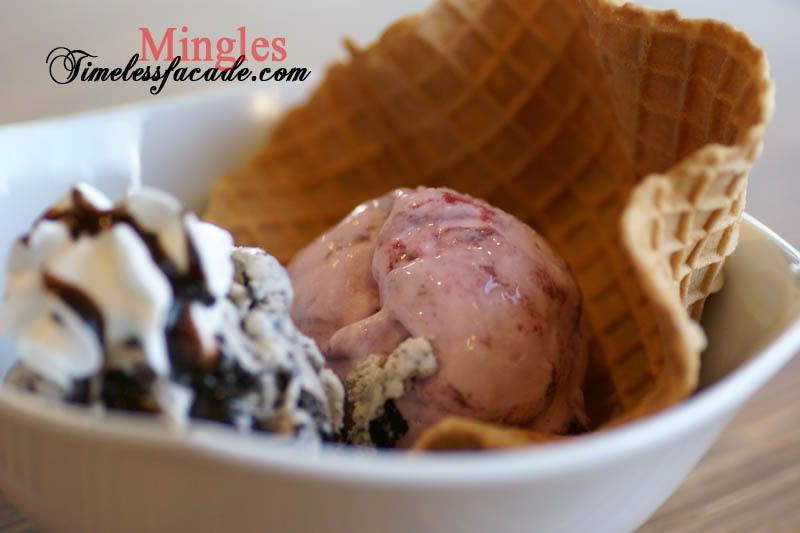 Ice Cream in Waffle Basket
The ice cream tasted rather normal although it was supposed to be from New Zealand. The waffle basket tasted funny though , dry with a kept for too long in the cupboard taste.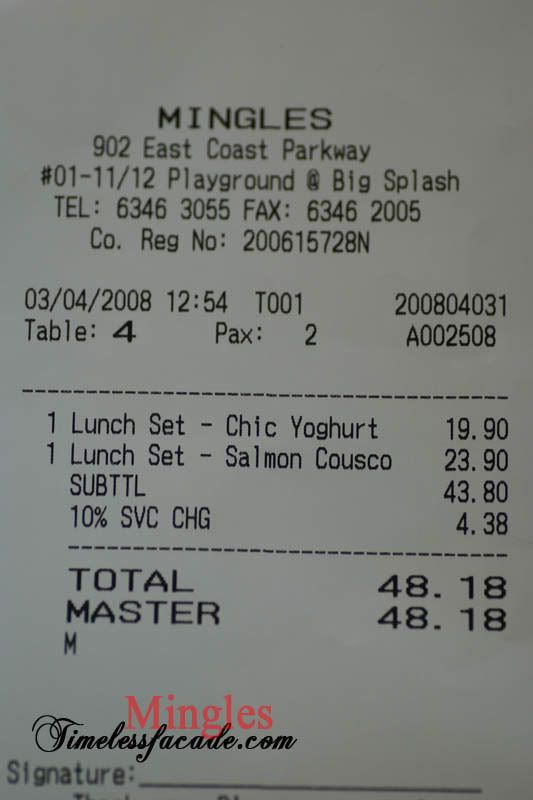 Bill
2 set lunches set us back by about $48, which puts it in the mid range for set lunch prices. Service is still excellent and the environment is definitely cosy. Will definitely drop by for lunch again.



Likes: Good service, no GST
Dislikes: A wee bit pricey

Final Verdict:
Ambience:7/10
Service:8/10
Food:6.5/10
Value for money:6.5/10

Overall:7/10

Address: Blk B Playground @ Big Splash, #01-11/12

Contact: 6346 3055

Opening Hours:

Mon-Thu: 11am - 10pm

Fri-Sun: 11am - 11pm