Revisited FREN(S)H since I was in the vicinity of Vivocity and most, if not all of the other decent restaurants were packed to the brim with people.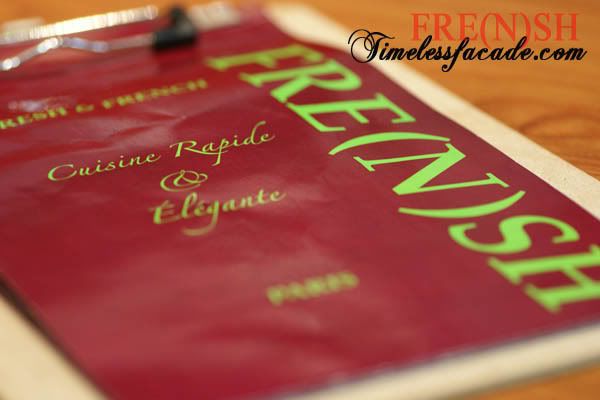 Interior & Menu
Nothing about the interior has changed and it is still as cramp as ever, squeezing in probably 20 pax tops. A quick flip through the menu shows that prices have increased since my
last visit
about 8 months back. The price for the basic set menu has gone up by $1.50 from $16 to $17.50, but still tax free nonetheless.
Crab Tartine
The bread was nicely baked with the crust crisp and the inside soft and a tad chewy. Generous strands of crab meat decorate the top but I did find the crab meat a little too raw for my liking. If you don't mind the fishiness, then this tartine would probably be a good bet.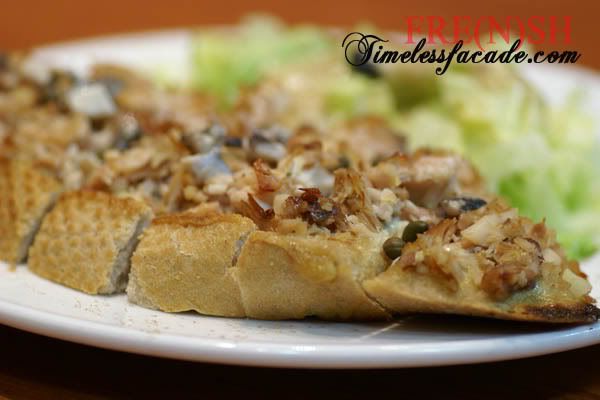 Chicken Tartine
I personally found the chicken tartine rather unique through the addition of anchovies together with chicken pieces. It added a new dimension in taste to the tartine by introducing a slightly raw undertone to what would have been an overdose of mayonnaise sprinkled with chicken.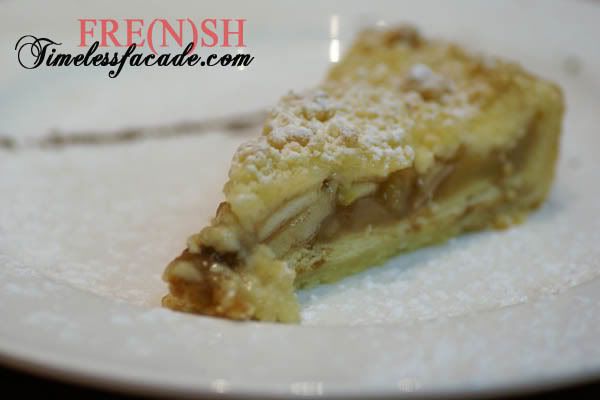 Apple Crumble
What I liked about the apple crumble was being able to actually chew on the apple cubes without them being too sweet or mushy. A pity the pastry was too soft and not the least bit fragrant. I saw slices of apple crumbles sitting prettily in the open cooler so my guess is they were ready made and heated up when ordered, hence the soft crust.


Crème Brûlée
As mentioned in my
previous post
, the Crème brûlée was made from real vanilla beans, not vanilla extract. The sugar layer wasn't too thick and didn't stick to my teeth but I still think that the pudding could do with more quivery smoothness though. One of the better Crème Brûlées I've had, but not nearly at the top.
The total cost for 2 basic sets clocked in at $35, which I guess is still rather reasonable, given the rising food costs in recent months. However one thing that bewilders me is the pricing of the set, which includes a drink (soft drinks and the like) and a dessert for $17.50. From what I saw in the ala carte menu, the tartine I had goes for $9, the Crème brûlée goes for $5.50 and a can of coke costs $3, which brings the total to $17.50 as well. So whats the point of ordering a set? Just a marketing gimmick?
Likes: Decent food
Dislikes: Cramp permises
Final Verdict:
Ambience:6.5/10
Service:7/10
Food:7/10
Value for money:6.5/10
Overall:6.75/10
Address: #01-163 Vivo City
Contact: 96439978
Opening Hours: Daily: 10am - 10pm (last order 9.30pm)