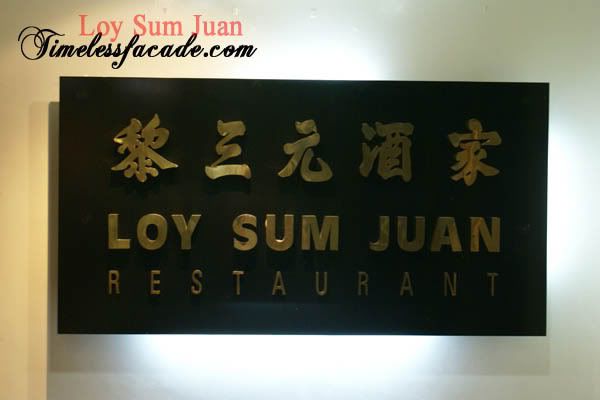 Much has been said about Loy Sum Juan Restaurant, which took root from humble beginnings as a small stall before expanding into the restaurant it is today. Ask the older generation and more likely than not, they would have heard of this iconic Cantonese restaurant.
Interior & Menu
If you never knew of its existence, the probability of chancing upon this place is slim as it is hidden on the 6th floor of Tiong Bahru Plaza, which is only accessible by lift (or stairs maybe?). Decor comes across as very typical old school Chinese save for a more contemporary arched ceiling.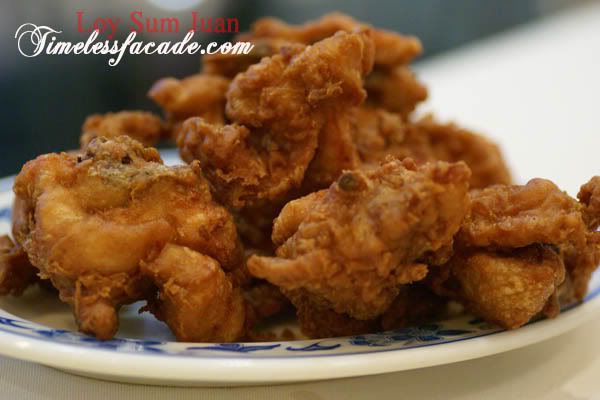 Har Cheong Gai

Served up piping hot, the Har Cheong Gai aka Prawn Paste Chicken was nice and crispy on the outside without the batter being too thick. Would have prefered the taste of the shrimp paste to be a wee bit stronger though.
Broccoli with Scallops
A rather average dish with the vegetables not overly soft but the scallops a tad too bland. $20 does seem a wee bit expensive for such a dish though.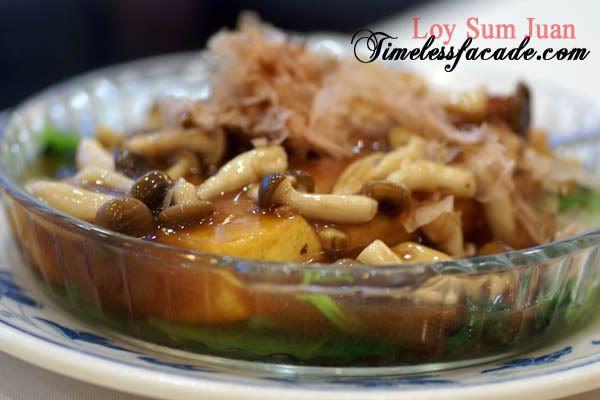 Homemade Beancurd with Katsobushi & Shinjii Mushrooms
Another simple dish, the homemade beancurd was relatively smooth and soft but lacked the smokey aftertaste that I hanker after. It came topped with katsobushi or bonito flakes which did seem a little too bland. All in all an average but palatable dish.


Bill
I can't say I enjoyed my meal but at least it was filling and decently palatable and I didn't have to contend with the crowds at the other food outlets in Tiong Bahru Plaza. Service was alright and being a traditional Chinese restaurant, you do not have to pay for your paper towels and peanuts if you return them.



Likes: Crowd free
Dislikes: Food is average

Final Verdict:
Ambience:6.5/10
Service:6.5/10
Food:6.5/10
Value for money:6.5/10

Overall:6.5/10

Address: #06-03 Tiong Bahru Plaza

Contact: 6273 7231

Opening Hours: Daily: 11am - 3pm, 5pm - 10pm