Yes I was back at Canton Wok once again with my family, bent on relishing the
rather good experience
I had almost 2 years ago.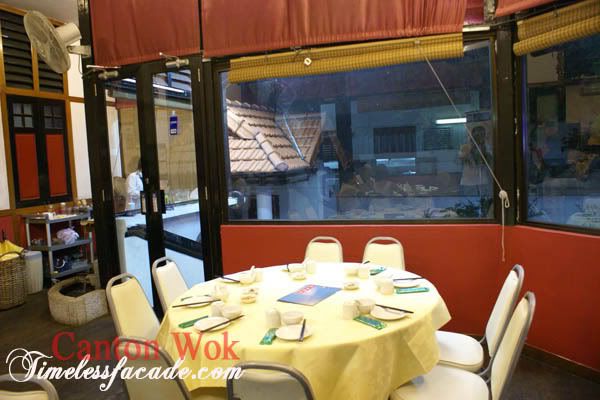 Interior
Still housed in the refurbished bungalow along Joo Chiat Road, Canton Wok's hum and buzz of 2 years ago seemed to have died down quite a fair bite. They could even take in walk in reservations at 7pm on a Sunday, a far cry from the heydays.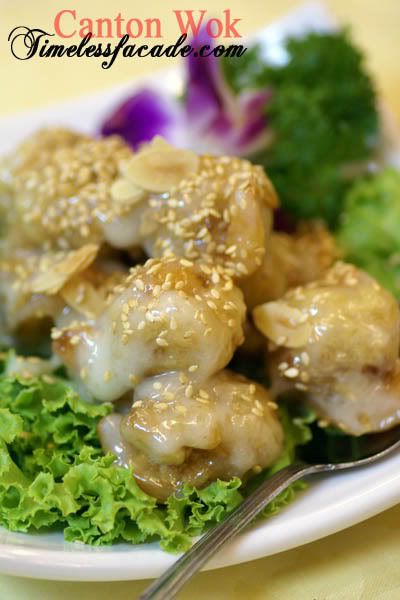 Bacon Prawn Roll with Mayonnaise Cream
3 words. Overwhelmed by mayonnaise. This excellent comfort dish used to work wonders for me with the creaminess of mayonnaise complementing the saltiness of the bacon. This time round I could hardly taste or even see the bacon, not to mention the prawns. A drop in standard to say the least.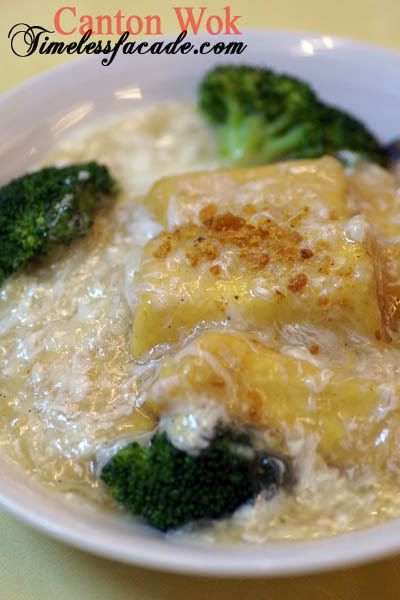 Homemade Beancurd with Egg White
I personally liked this dish quite abit - the beancurd was nice and firm on the outside while retaining its softness on the outside. It wasn't exactly very silky but had a pleasant savoury taste to it. The egg white was plentiful and had ginger bits in it to nullify the rawness of the egg I presume.


French Bean with Minced Meat
A simple yet well executed dish, the french beans were a tad crunchy and went well with the slightly salty minced pork. Add a mild dash of chilli and everythings good. The only gripe I had was the excessive oil that I spotted at the bottom of the plate.


Double Taste Pork Ribs
A signature dish of Canton Wok and one which I thought was quite decent. The double taste pork ribs was essentially 2 types of pork ribs - the normal one where you can get anywhere and coffee pork ribs. Both ribs were very well marinated and had bits of fat to give that nice chewy texture. However I did find them a tad too sweet for my liking.


Steamed Crab with Glutinous Rice and Garlic

Probably everyone's favourite dish for the evening, the crab was sweet while the glutinous rice didn't have the overly sticky texture that I personally dislike and more importantly, void of the nausea inducing catalyst that tends to plague most glutinous rice dishes. One such dish is good for 4 pax.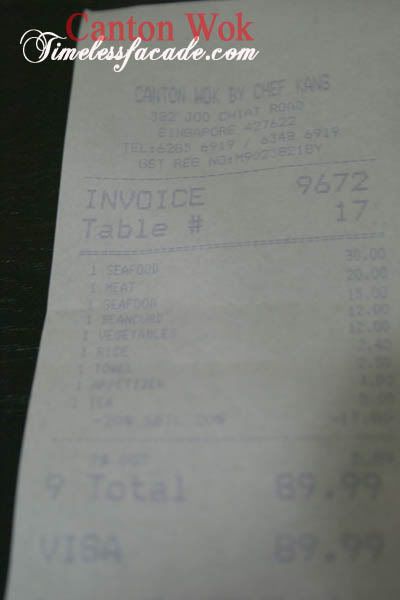 Bill
With a 10% discount, the total bill for 5 came up to $90, which is still rather acceptable in absolute terms. However food portions tend towards the small size and standards seemed to have dropped quite a fair bit. However to be fair, the food is still decently above average but Canton Wok might have to move the food quality up a notch if it still hopes to relive its glorious past.



Likes: Food is decent
Dislikes: Portions are a tad small

Final Verdict:

Ambience:6.5/10
Service:6.5/10
Food:7/10
Value for money:6.5/10

Overall:6.625/10

Address: 382 Joo Chiat Road

Contact: 62856919 / 63486919

Opening Hours: Tues - Sun: 11.30am - 3pm, 5.30 - 10.30pm