Hua Yu Wee (华友园) is the last standing seafood restaurant along Upper East Coast Road, an area that used to be populated by many seafood restaurants which have now all shifted to East Coast Park, save for this sole survivor. I remember eating at this restaurant with my relatives from time to time as a kid when there were occasions for celebration.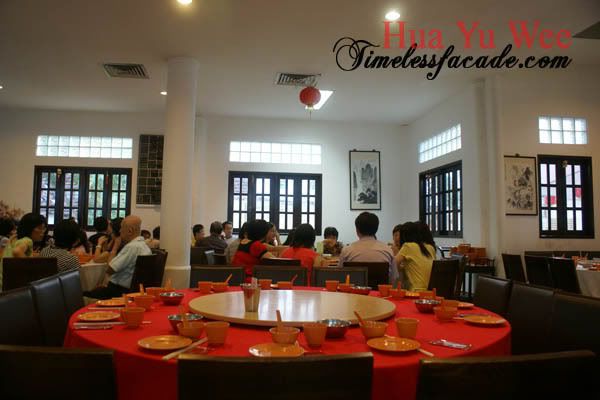 Interior
Hua Yu occupies an old colonial bunglow that has been converted into a restaurant and offers both al fresco and airconditioned dining areas. The interior is homely with its white washed walls but noise is a big problem here as the area is enclosed and with so many conversations going on at the same time, you might really have to raise your voice a little to be heard.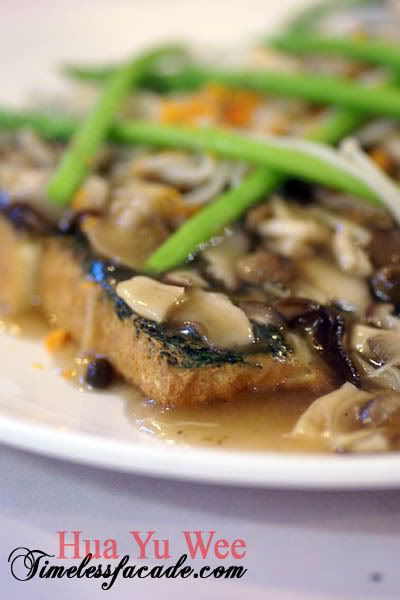 Homemade Tofu
The tofu was quite good. A little crisp on the outside yet soft and quivery on the inside. The layer of compacted spinach and dried scallop shreds atop provided a nice savoury taste to the tofu while the golden mushrooms and enoki gave it that extra bite.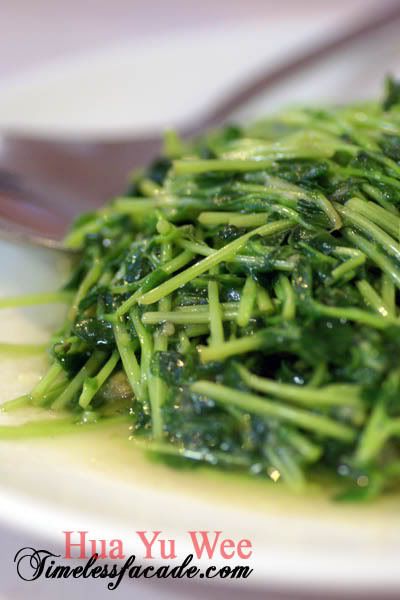 Stir Fried Dou Miao
I thought that the dou miao fried with garlic was a little too bland and a dash of salt would have been much appreciated. On the upside, it wasn't overcooked, which sealed in the flavour and texture of this vegetable.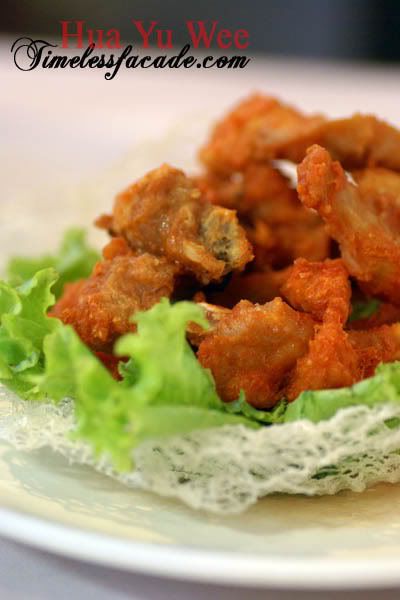 Salted Egg Pork Ribs
Interestingly, this is the first time I've eaten pork ribs coated with salted egg yolk and deep fried. And it didn't really impress me much. For starters, the taste of the egg yolk was rather faint and overall the ribs were bland. To compound matters, the ribs didn't taste fresh, more like frozen products really. Judging from the colour of the ribs (red), I believe duck eggs were used.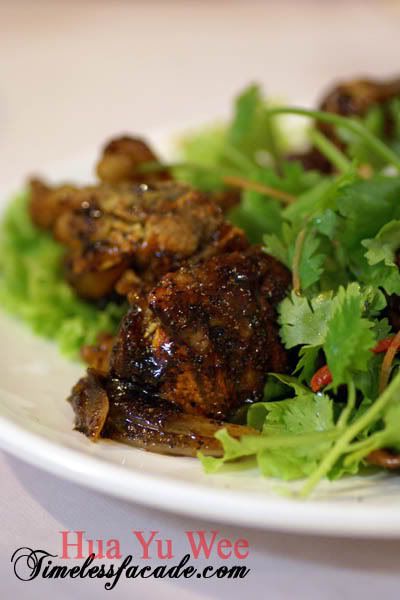 Black Pepper Crayfish
$14+ for 2 small crayfish halved up into 4 pieces is definitely a no go. But to give it credit, the crayfish was fresh and the meat firm. However I did think that the pepper taste was overwhelming, threatening to numb my tastebuds.


Bill
The 3 of us chalked up a bill of $53 which is decent enough for the food quality. Standards seemed to have dropped significantly since the last time I visited about 10 years ago but that seems to be the trend everywhere! I doubt I'll be back though. Adiós my old friend.



Likes: Old school seafood place
Dislikes: Food quality average, parking is a headache

Final Verdict:

Ambience:6.5/10
Service:6.5/10
Food:6.5/10
Value for money:6.5/10

Overall:6.5/10

Address: 462 Upper East Coast Road

Contact: 6241 1709

Opening Hours: Daily: 5pm - 11.30pm