Happened to be at Far East Square and was looking for a cheap lunch venue when I stumbled upon Su Korean Cuisine, which offered a set lunch at $10++/pax - a seemingly good deal in this part of town.
Interior
Located at the basement of this teenager centric shopping mall, Su spots a cafe like interior with plenty of booth seats and minimalistic decor.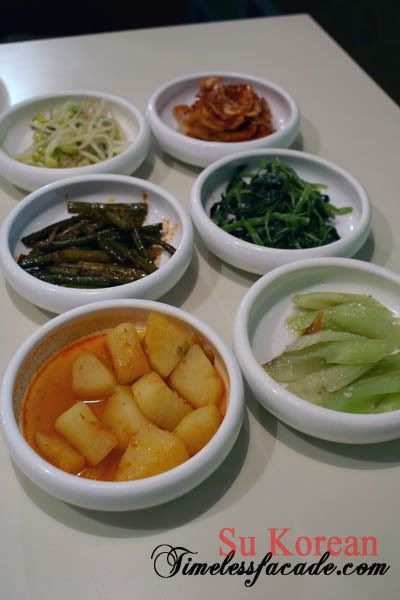 Sides
I've always had the notion that the side dishes in Korean meals make the entire meal more bang for the buck because of the variety of dishes you get to sample. However, more often than not, the quality would be very average (based on the limited experience I have with Korean food). Su's offerings weren't an exception.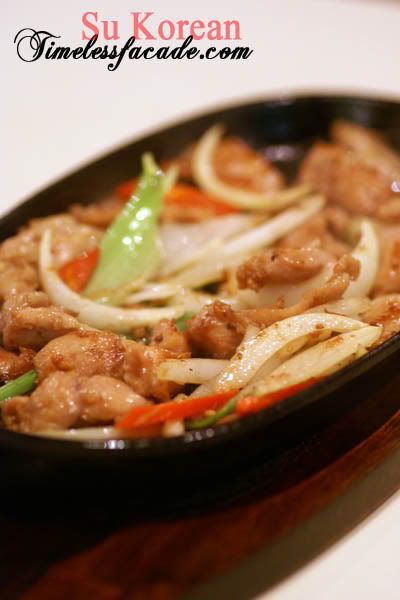 BBQ Chicken Fillet


As mentioned in my post on
Auntie Kim's
, I've never really been able to appreciate Korean food and whatever it entailed. The chicken slices were tender but I didn't quite take to the sugary sweetness of it. The proportion of garnishes to chicken meat was also quite high, which meant that the meat ran out pretty fast.
BBQ Beef
Another overly sweet dish to me, the beef slices were relatively tough and dry without much beefy taste. As with the BBQ chicken, portions were also found wanting.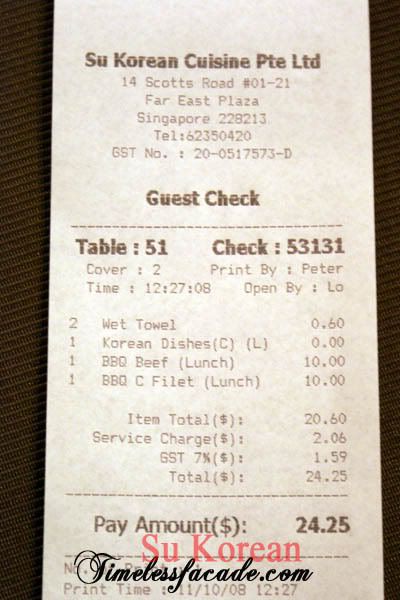 Bill
I guess $24 for a relatively filling lunch in an airconditioned environment in town is still reasonable by certain yardsticks. Food quality is average to me but that may be due to the fact that I can't really appreciate Korean food.
Likes: Inexpensive lunch
Dislikes: Food is average
Final Verdict:
Ambience:6.5/10
Service:6.5/10
Food:6/10
Value for money:7/10
Overall:6.5/10
Address: #01-21 Far East Plaza
Contact: 6235 0420
Opening Hours:
Mon-Fri: 11am - 3pm
Sat/Sun/PH: 11am - 10pm