Was roaming the Raffles place area one late Saturday morning and popped by Village Wok for an early lunch. Actually that was the only place that opened at 11 ish so I didn't have much of a choice honestly. It also helped that they were hawking a set lunch set reasonably priced at only $8.90.
Interior
Located amongst a row of restored shophouses just opposite China Square, Village Wok is easy to miss especially if you are driving past because of the lack of prominent signage. The interior is simply furnished with parquet flooring and white washed walls.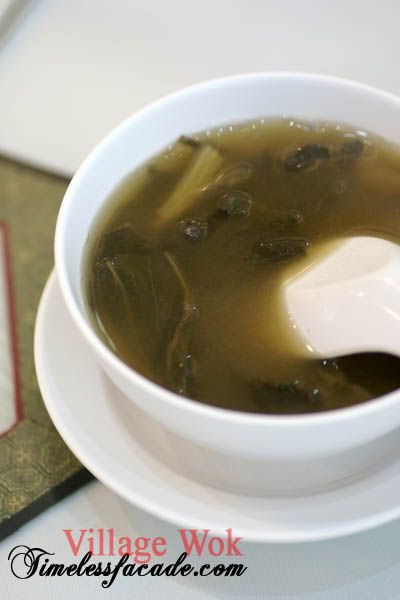 Preserved Vegetable Soup
The preserved vegetable soup or 梅菜汤 came with the set and was rather normal but hey, its better then nothing.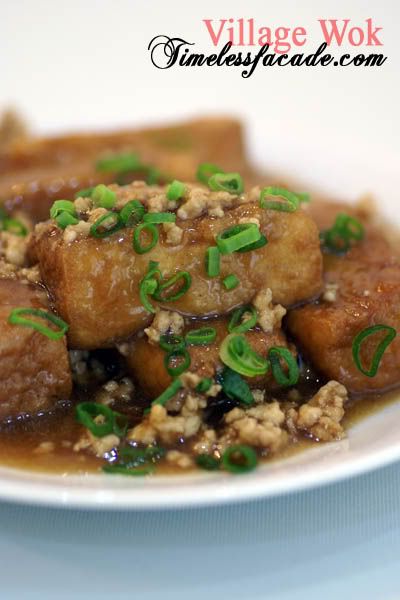 Beancurd with Minced Meat
This was an extra order at $6 and honestly I was quite taken aback by the small portion. It was probably just enough for 2 pax - adequate but not exactly bang for the buck. To give it credit though, the beancurd was smooth and almost silky with a nice savoury taste to it while the topping of minced meat was generous.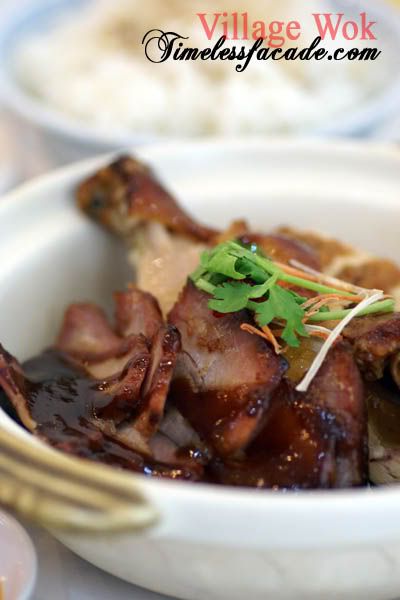 Village Smoked Chicken and Char Siew Rice
The smoked chicken was purportedly an award winning dish hence I had to order it. While high expectations may have ruined the experience a little for me, I must admit that the chicken was actually quite decent. Faintly crispy skin with the meat harbouring a hint of smokiness without being too dry. I did find it a little too salty for my liking though and I do have a high tolerance for salt. As for the BBQ pork, lets just say that I've had better.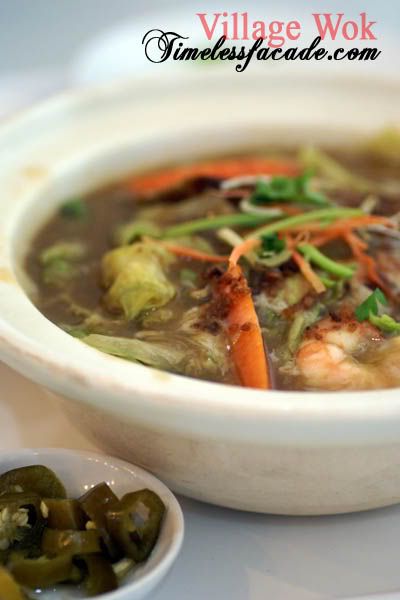 Hor Fun with Egg Sauce
Okay this dish was a tad disappointing honestly. It tasted average at best and the only upside to it was that the sauce wasn't too starchy or overwhelming. Still edible though.


Bill
$30 for a 2 pax lunch in a empty restaurant smack in the middle of Raffles place is not too expensive if you ask me. Food quality is decent but service was almost non existent save for the taking of our orders and serving of food. In conclusion, a relatively reasonable place for a nice relaxing lunch during the weekend. I can't say the same for weekdays though.



Likes: Reasonable prices
Dislikes: Food is average

Final Verdict:

Ambience:6.5/10
Service:6/10
Food:6.5/10
Value for money:7/10

Overall:6.5/10

Address: #01-01 Far East Square, 80 Telok Ayer Street

Contact: 6743 9743

Opening Hours: Daily: 11.30am - 2.30pm, 5.30pm - 9.30pm