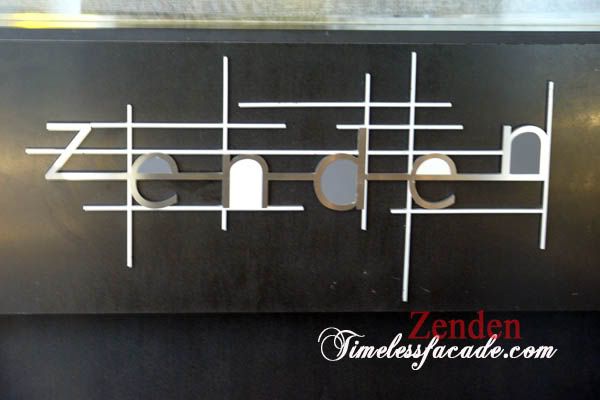 Zenden is one of the offerings in Gallery Hotel's F&B stable, sitting on the fourth level of this art inspired boutique hotel and serving up modern contemporary and Asian cuisine.
Interior, Complimentary Bread & Menu
The restaurant employs a more open concept interior, where the lift landing blends effortlessly into the restaurant and through the use of expansive floor to ceilings windows that overlook the traffic on a rather quiet stretch of road. The use of pink, blue and purple chair wraps give the whole place an almost playful intonation. Add to that the suspended glass tabletops that are supported by only by steel wires running from the ceiling to the floor.


Oven Baked Scallops & Prawns
This dish came served with rice and honestly I was quite taken by it. The scallops were rather big and fresh sans the overwhelming raw taste. Ditto for the prawns as well. Interestingly, the rice tasted more like paella to me and was firm yet mildly chewy. Capping off this simple yet satisfying dish was the thick gravy that came across as a tad milky and peppery.


Flambe Beef Medallion Steak
I call this the highlight of the evening, not so much for the taste of the beef, but the spectacular (well almost) performance that preceded. The supervisor wheeled out a trolley and proceeded to flambe my steak in front of my table (talk about cutting cost! Where's the chef?). However, to be fair, the tenderloin came medium rare as per request but I did find it a wee bit too chewy. There was no brandy/wine taste to speak off as well. The accompanying cubes of foie gras had a texture like that of tau kwa aka beancurd - not quivery or smooth but still edible.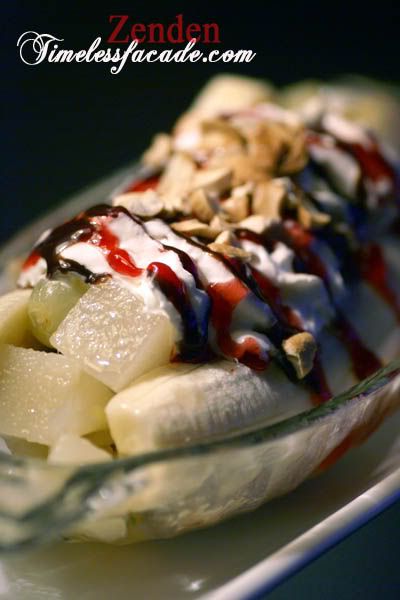 Banana Split

What can I say? Supermarket grade ice cream topped with fruits instead of just banana and covered in whipped cream. As normal as it gets.
Bill
I had the cheaper main taken off my bill due to a promotion, which resulted in a total damage of about $48 ($72 without discount) for 2 pax. I am of the opinion that the food isn't expensive per se, especially when quality is decent and service is excellent. But on a side note, the place did seem a little short handed that evening. Special mention goes to the supervisor, Caron, who provided exceptional service throughout the evening, making our dining experience a truely enjoyable one.
Likes: Excellent service, not too expensive
Dislikes: Food quality can be better
Final Verdict:
Ambience:7/10
Service:8.5/10
Food:6.5/10
Value for money:6.5/10
Overall:7.125/10
Address: 4F The Gallery Hotel, 1 Nanson Road
Contact: 6849 8699
Opening Hours:
Sun-Thu: 12pm - 3pm, 6.30pm - 11pm
Fri-Sat: 12pm - 3pm, 6.30pm - 12am
Website: http://www.galleryhotel.com.sg/