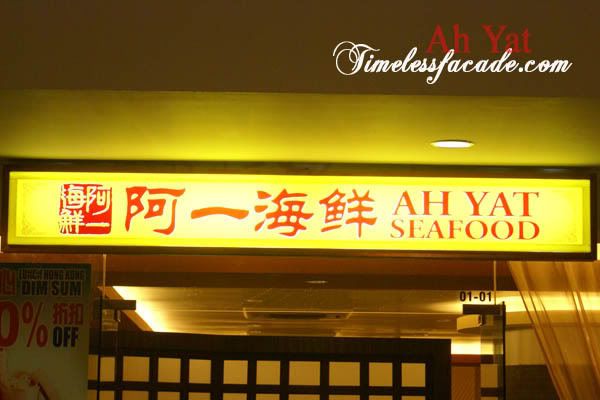 Had a go at Ah Yat Seafood at The Village after reading about its recent opening in the papers. Actually there wasn't much of a choice, with only 3 eating places available and one of them didn't even bother to acknowledge our presence even though we stood at the entrance for a couple of minutes and the place was relatively empty.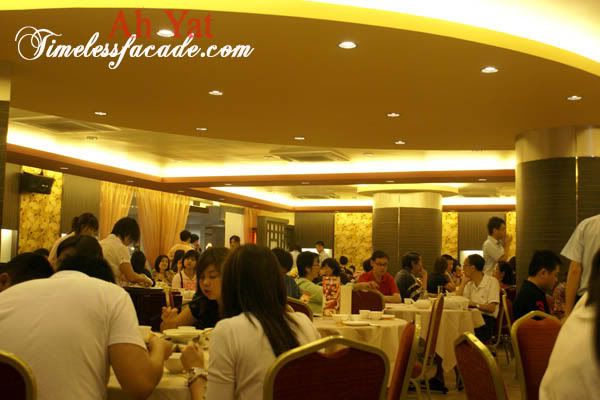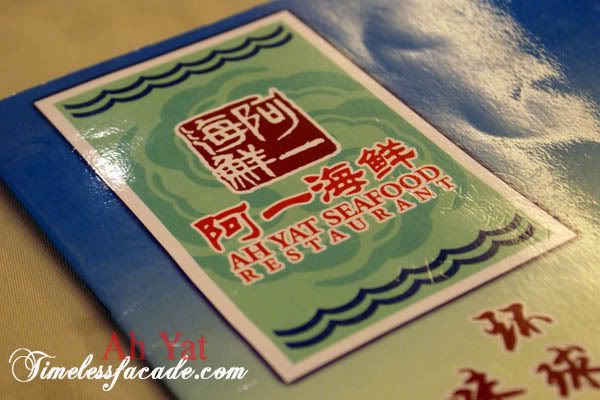 Exterior, Interior & Menu
The place is typical of many seafood restaurants - brightly lighted, cramped with tables and a hotbed of noise pollution. And surprisingly, the place was packed for such a wayside location which is hardly accessible by public transport.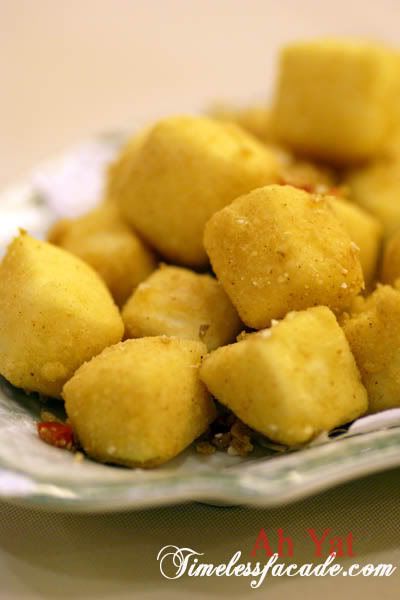 Deep Fried Beancurd Cubes
This was more of an appetiser and though I liked the simplicity of it, the dish wasn't much to shout about. For one, the beancurd skin was too a little too thick.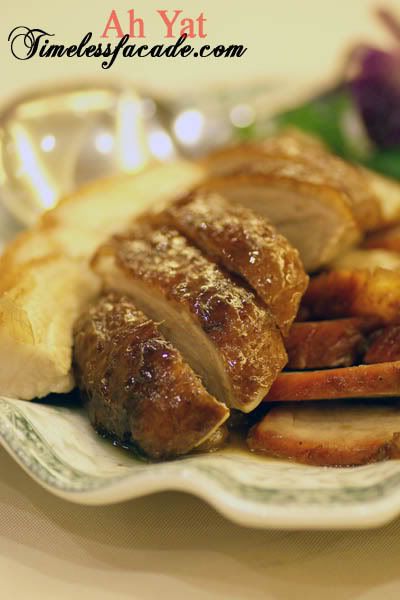 Roasted Meat Combination
We waited 45mins for this dish all because the waiter forgot to log it in. And guess what? No one had the decency to tell me anything or apologize. It was only through overhearing the conversation between the waiter and another waitress regarding my order that I learnt what transpired. Service grievances aside, this roasted meat combination probably ranks as one of the worst I've tried this year. The duck reeked strongly of fowl taste with lots of oil to boot while the char siew was rather fatty with a gross oily aftertaste. Even the chicken was very oily and tasted very bland. Seriously disappointing with a not too wallet friendly pricing ($20++) to boot.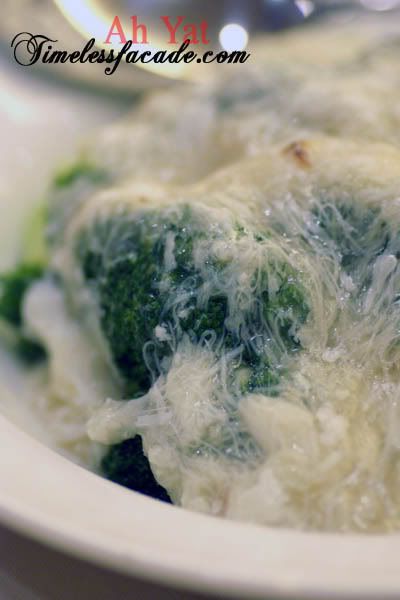 Broccoli with Crab Meat
You can't really go wrong with vegetables so no complaints about the broccoli. I liked the crab meat sauce though, which came across as not too starchy with strands of crab meat in it. Mildly savoury and complemented the broccoli relatively well.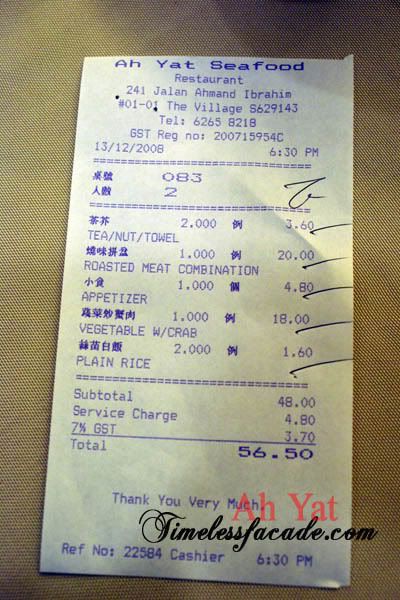 Bill
I don't reckon $57 for a 2 pax dinner is anywhere near value for money for food of such quality. Add to that the less then stellar service and I am seriously better off taking my money elsewhere.
Likes: Nothing
Dislikes: Service recovery is terrible, food quality needs to improve
Final Verdict:
Ambience:6/10
Service:5/10
Food:6/10
Value for money:5.5/10
Overall:5.625/10
Address: #01-01 The Village, 241 Jalan Ahmad Ibrahim
Contact: 6265 8218
Opening Hours:
Lunch - 11.30am - 2.30pm
Dinner - 5.30pm - 10.30pm