Was scouring the Suntec area for a quick dinner fix one late evening and chanced upon Imperial Treasure Jing Chuan Hu Yang. Having had a good experience at its cousin, Imperial Jade Teochew Cuisine
some time back
, we decided to give this place a shot.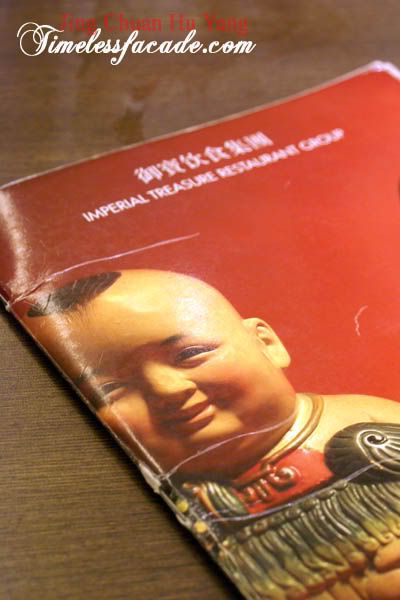 Interior & Menu
Located within the ring of food outlets that surround the Fountain of Wealth, Imperial Treasure Jing Chuan Hu Yang serves up dishes from 4 different regions in China - Beijing, Sichuan, Shanghai and Yangzhou. The restaurant's interior is very similar to what you would find in a typical Crystal Jade restaurant that seem to be springing up just about everywhere. Hey, even the menu looks similar.

Yang Chow Fried Rice
I used to stuff myself silly with yang chow fried rice from the Chinese takeaway just down the street from my apartment, which was operated by this old Chinese lady, when I was studying overseas. Reason being, it was simply wonderful and I just couldn't get enough of it. Imperial Treasure's rendition looked the part, smelt the part but missed the mark. First and foremost, the all important char siew was replaced by chicken cubes - a sign of cost cutting? Secondly, the rice lacked the wok hei taste and came across as a tad too oily. To top it up, the whole dish tasted rather bland. Definitely not a dish I would order in a hurry again.


Spinach with Garlic
Nothing special about this dish, just your normal average stir fried spinach with a healthy dose of garlic.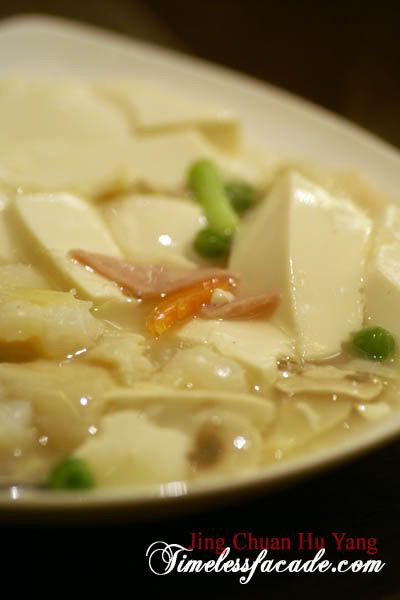 Steamed Beancurd with Ham & Prawns
For $12, I thought that this dish was overpriced with its less then generous servings of ham and prawns. There was quite alot of beancurd though, which was soft and slithery - very much like 豆腐花. The gravy didn't contain too much starch but came across as rather bland. For something already so bland like tofu, the gravy should have been more robust in my humble opinion.


Glutinous Ball with Sweet Wine
To be honest, this is the first time I'm eating something like that and I'm not sure its exactly my cup of tea. Mixed in with the tiny glutinous balls were grains of rice which made the whole dessert rather interesting for the first few mouthfuls. After that the strong taste of the rice wine kicked in, overwhelming me completely and I had to raise the white flag.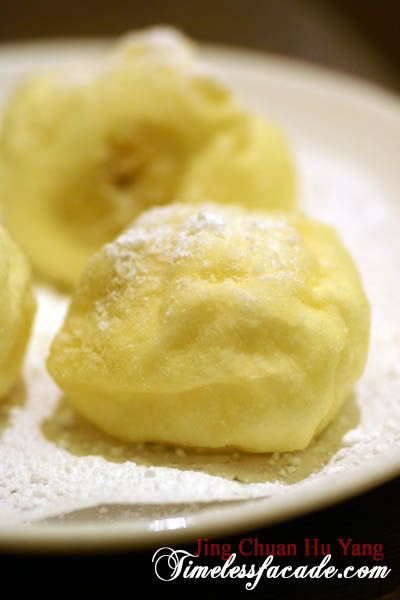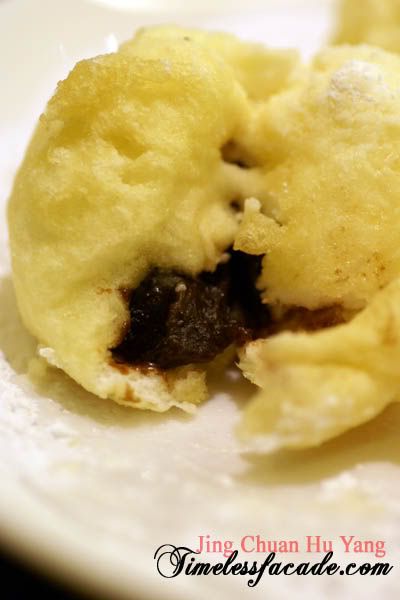 Souffle Egg White Ball
Its been quite a while since I last had this dessert so I was kind of looking forward to it. Imperial Treasure's offering had banana slices and red bean filling in it with a spongy like texture hinting of egg white. Nice but excessively oily. Every bite brought forth a secretion of oil from the skin. Definitely not for the health conscious.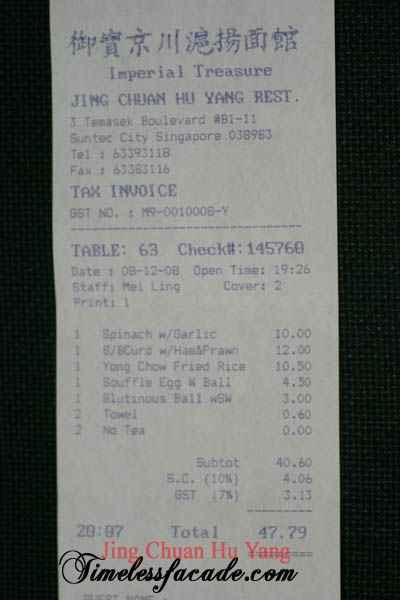 Bill
To be fair, the food was quite decent and I am inclined to think that standards hover around that of Crystal Jade's lower tier restaurants like La Mian XLB, Kitchen and the likes. Prices are about the same as well (2 of us spent about $48 for dinner), which probably puts it in direct competition with the above mentioned CJ restaurants. Given a choice, I guess it all boils down to convenience.



Likes: Nothing
Dislikes: Nothing

Final Verdict:

Ambience:6.5/10
Service:6.5/10
Food:6.5/10
Value for money:6.5/10

Overall:6.5/10

Address: #B1-011 Suntec City Mall

Contact: 6339 3118

Opening Hours: Daily: 11.30am - 2.30pm, 6pm - 10pm