Prosperity Kitchen opened with much fanfare about two weeks ago and the highlight of the grand opening was the presence of 3 TVB stars who flew down just to grace the occasion. The wow factor was upped by the vehicle of choice - a Lamborghini which was used to ferry the stars to the eatery.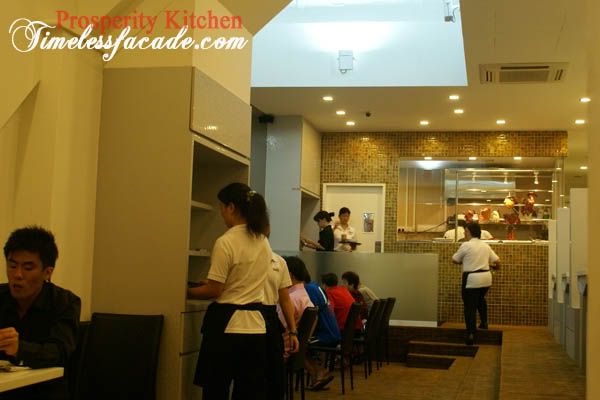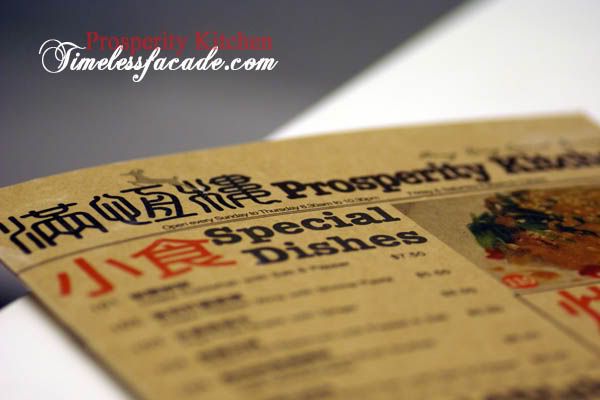 Interior & Menu
Located at a rather unlikely place, Prosperity Kitchen is nestled in a short row of shophouses along upmarket Mohamed Sultan Road and plays neighbours to the excellent
Sage The Restaurant
and
The Patissier
. I can't quite begin to describe the interior with its single tiled wall that is reminiscent of traditional HK cafes, layered steps and a single line of booth seats thrown into the equation.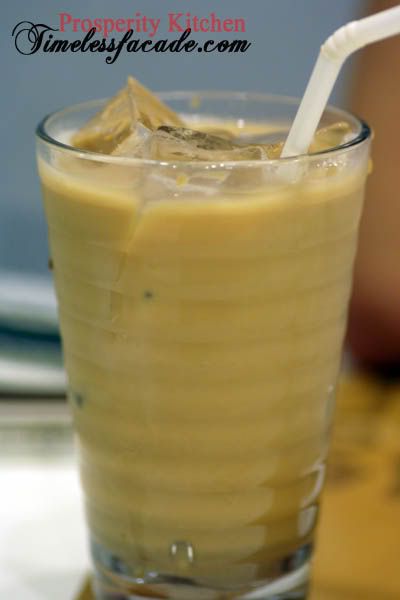 Yuan Yang
This concoction of tea and coffee leaned more towards the coffee side which was fine by me. I don't really drink much yuan yang so I have absolutely no idea how this one compares to the other HK cafes.


French Toast
A hallmark of HK cafes, the humble french toast is honestly not an easy dish to get right. Prosperity Kitchen's rendition was rather soft on the outside and the peanut butter layer seemed almost non existent. Although taste wise it was quite decent, what turned me off was the excessive oil that oozed out whenever I tried to cut into it. I still prefer the toast from
Hong Kong Cafe
along East Coast Road.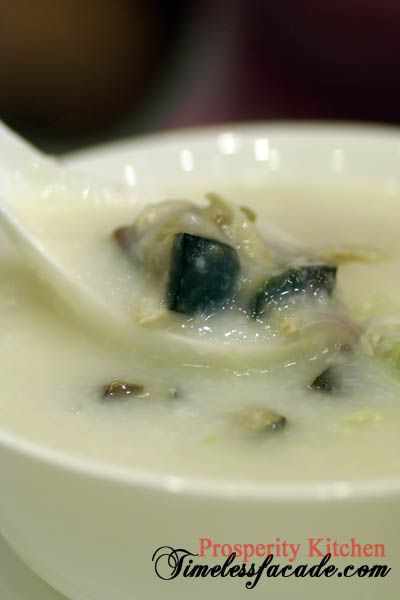 Century Egg Congee
I thought that the congee, century egg aside (I don't fancy it), was quite well done with the porridge smooth and harbouring bits of soft rice grains. It didn't come across as too starchy or nausea inducing as well but it could probably do with a wee bit more ingredients.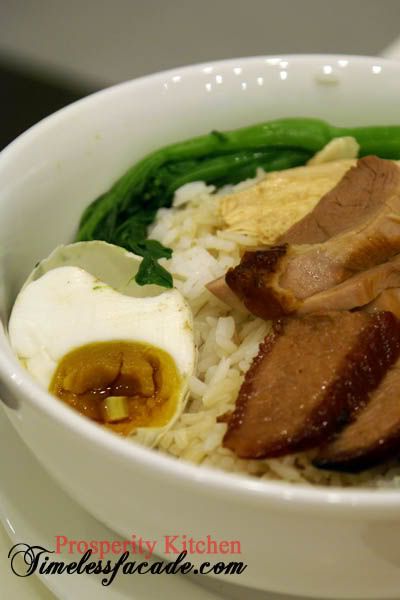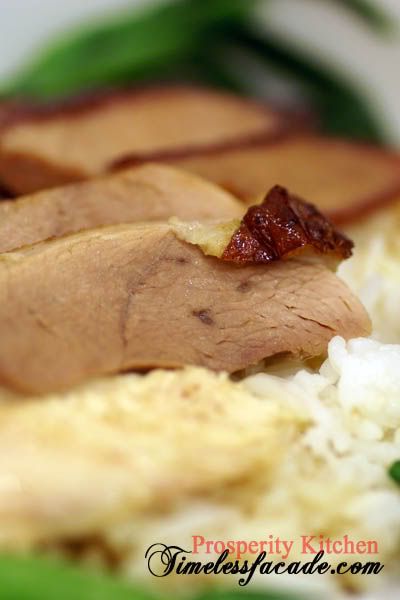 Four Treasure BBQ Rice
According to news in the grapevine, the chef in charge of the roasted meat section at Prosperity Kitchen was "headhunted" to join from Crystal Jade, which does lend a wee bit of credibility to the quality of the meats I guess. The "treasures" in this dish were decent but nowhere near outstanding. The char siew, roast duck and chicken all came served cold and tasted a tad bland. As for the salted egg, how bad can salted egg get?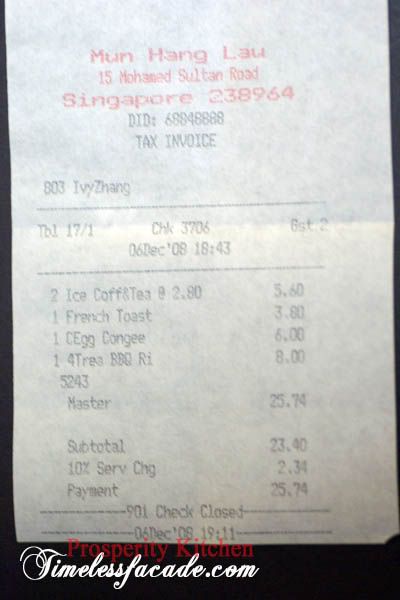 Bill
A rather simple and filling meal set the 2 of us back by about $26, which isn't really expensive. Food quality is decent and the wait staff were all very polite, almost to a fault. Please note that the whole place is rather noisy and the tables are quite near each other, so carrying a private conversation can be quite a challenge.
Likes: Inexpensive
Dislikes: Cramp unless you get the booth seats
Final Verdict:
Ambience:6.5/10
Service:7.5/10
Food:6.5/10
Value for money:6.5/10
Overall:6.75/10
Address: 15 Mohamed Sultan Road
Contact: 6884 8888
Opening Hours:
Sun-Thu: 8.30am - 11.30pm
Fri & Sat: 8.30am - 1.30am