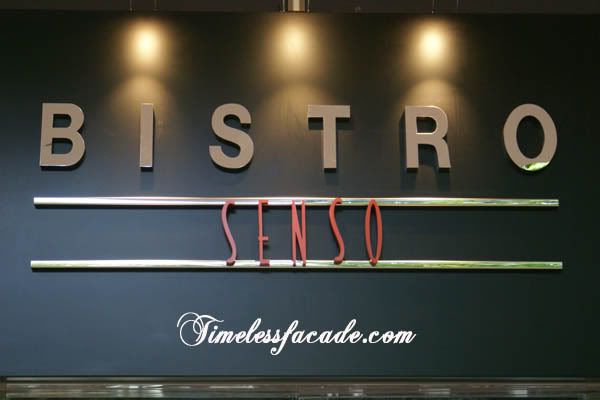 I was very much enticed by the 50% discount that Bistro Senso was offering on its ala carte menu during the Singapore Flyer downtime so made a purposeful trip down just to give it a shot. It definitely helped that I had a great experience at
Senso Ristorante
at club street quite a few years back.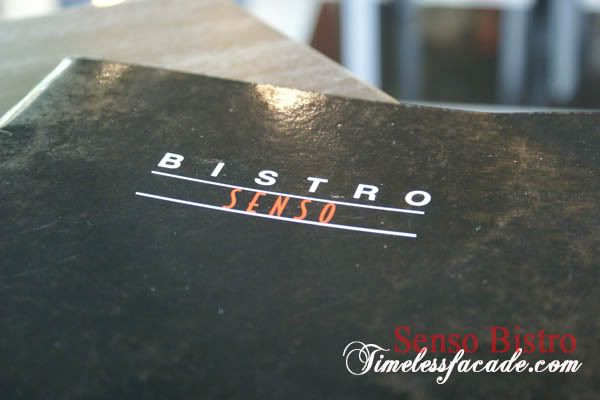 Interior & Menu
The interior is comfortably cafe-ish and decked out in predominantly red and black shades with towering floor to ceilings windows that allow a view of the Marina Barrage, among other things. There is also a al fresco option but being a hot afternoon, the air conditioned indoors definitely seemed a lot more appealing.


Caprese Di Mozzarella Di Bufala
For starters, we had the mozzarella salad, which was decent but nothing to shout about. The cheese was a little too bland but thankfully, still relatively smooth. If it wasn't the salt from the salad which "spiced" things up a little, I honestly don't think we could have finished this dish.


Calamari
The calamari batter was a tad too thick for my liking but the squid had a nice springy texture and didn't come across as overly salty. It didn't seem very oily as well which is a plus point I guess.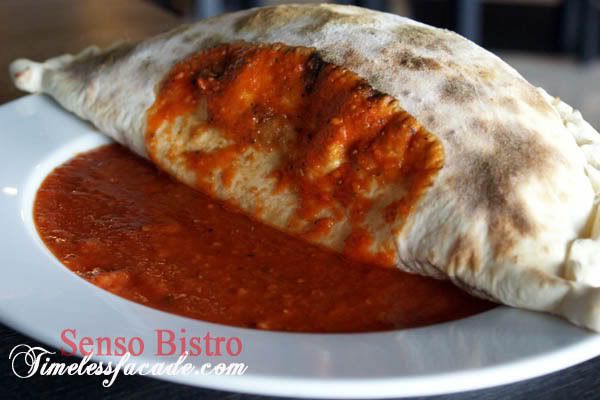 Calzone
The calzone aka "folded pizza" surprised me with its humongous serving size. It was easily double the size of any calzone that I've ever tried (not that I've tried a lot though). (Un)fortunately, most of it was just hot air (literally!). When I made a hole in the pizza, the dough sort of deflated and the whole thing was hollow, save for a bed of cheese coupled with a few slices of ham. On the upside, the pastry was nice and chewy, almost like eating roti prata. But the whole pizza could really do with more ingredients.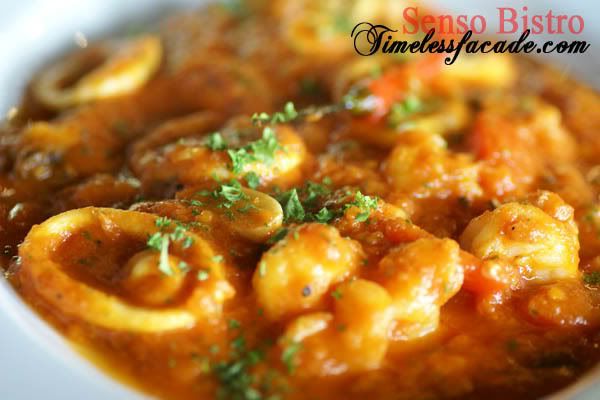 Lobster and Crab Meat Ravioli
I was rather surprised to see this on the menu as lobster and crab meat are usually quite expensive and this ravioli was only going for $18++ (before discount). The ravioli had crab shreds for filling and I couldn't quite make out any lobster at all. However, thrown into the pot were servings of relatively fresh squid, mussel and prawns, all held together by a lightly sourish and tomato base sauce. Not exactly what I was expecting, but for the price, I really can't complain.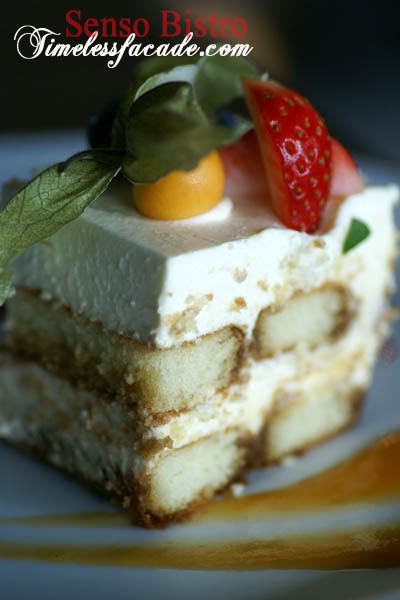 Tiramisu
The desserts proved to be anything but good. For an Italian eatery, the tiramisu was sadly pathetic. The sponge was a tad dry even at the base and the mascarpone cheese wasn't dense or moist enough. And where was the alcohol taste?


Creme Brulee
Only for those with a very sweet tooth best describes the creme brulee. It was mind blowingly sweet even for me and definitely not made from vanilla beans. The texture was uncomfortably smooth, soft and almost creamy, very much like paste. The caramel also looked like it hadn't been torched long enough.


Bill
A very filling meal for 2 cost us to the tune of $90 ($45 after 50% discount). Though we did manage to get 2 full courses (appetiser, main, dessert) for the price, I doubt I will be back in the absense of the discount simply because the quality of food doesn't quite live up to its pricing. Service was good but how hard is it to serve just 1 table?



Likes: Nice place
Dislikes: Food quality not up to par with price

Final Verdict:

Ambience:7/10
Service:7/10
Food:6.5/10
Value for money:6/10 (without discount)

Overall:6.625/10

Address: #01-03, Singapore Flyer

Contact: 6338 8550

Opening Hours: Daily from 10.30am - 10.30pm