Had another bout of craving for Thai food but didn't fancy spending too much due to the economic downturn so dropped by Jai Thai for a simple no frills dinner with my folks. Jai, which means heart in English, is touted as the most value for money Thai restaurant in Singapore.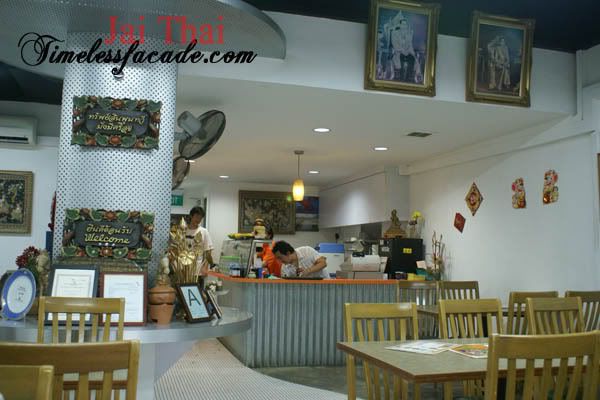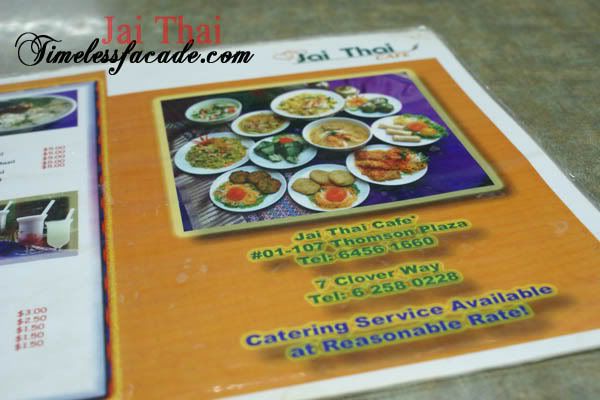 Interior & Menu
Located in the rather secluded private estate of Jalan Pemimpin in the Thomson/Sin Ming area, Jai Thai operates out of a rather spacious shophouse but provides very limited parking spaces. The interior is kept simple and unassuming with cheap wooden tables and chairs and Chinese tunes playing in the background. There is of course the obligatory photos of the Thai royal family.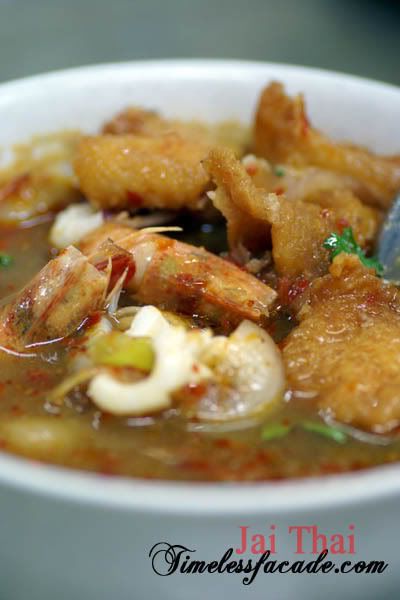 Tom Yum Soup
To be honest, I didn't quite take to the tom yum soup because it wasn't the clear and hard hitting sourish spicy type that I personally prefer. Instead, it had lots of chilli flakes and came across as only mildly sourish and watery. Good for people who don't like their soup too extreme I guess. On the upside, it came with fried fish pieces, squid and prawns which were relatively fresh.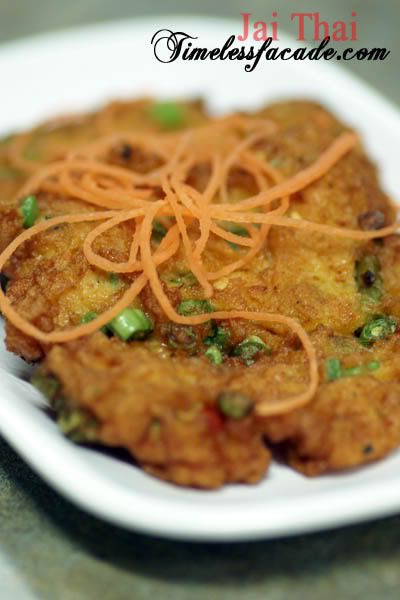 Thai Fish Cake
At $1.50 a piece, the fish cake was decent. Not the best I've tried but very palatable. Just that I found it a wee bit too soft for my liking.


Pineapple Fried Rice
Evenly fried and decent tasting but on the dry side. Miserable bits of chicken and chicken floss donned the top. However at $6 for a 2 pax portion, I guess its still acceptable.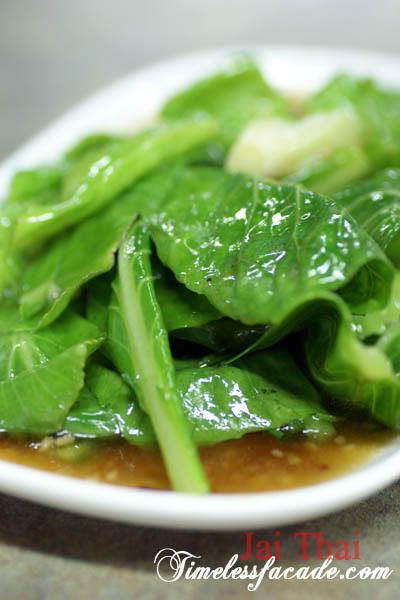 Kai Lan with Oyster Sauce
How bad can kai lan with oyster sauce get? Average tasting but at least the leaves didn't have worm holes in it - something that usually plagues alot of budget eateries. I did find the oyster sauce a little excessive though.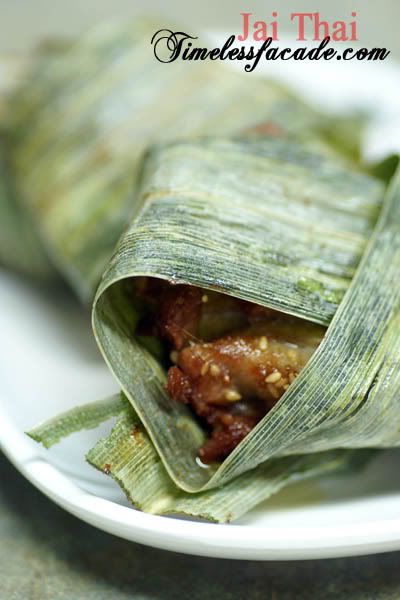 Pandan Chicken
This was probably the best dish of the day. Big chunks of boneless chicken meat well marinated and fragrant to boot. Very worth the price ($5) but watch out for the excessive oil.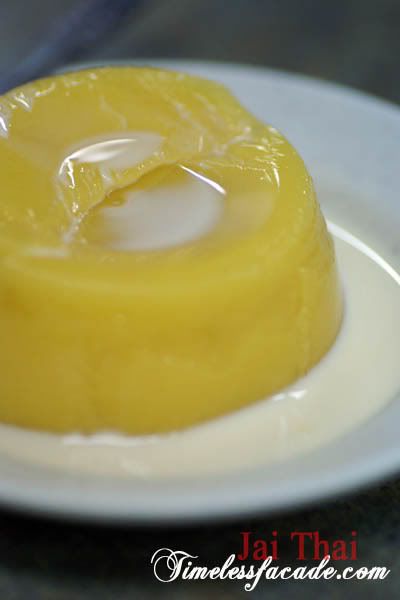 Mango Pudding
At $1.50, I honestly didn't expect much. The pudding's texture was more like jelly then pudding and came topped with coconut milk. Edible but not something I would order again.


Mango Sticky Rice
The rice was smooth, sticky and sweet at the same time with the generous mango slices mildy sweet and sour. A drizzle of coconut milk atop completed the picture with the whole dish coming across as sweet, creamy with a light sourish tinge. Quite good I must say.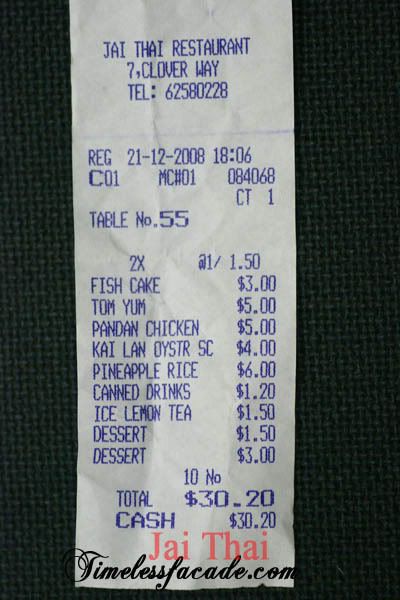 Bill
I would say $30 for a filling dinner for 3 pax is really a steal. Food quality is decent but service needs to buck up a little as the wait staff do seem a little inefficient. For the price, I would definitely be better off eating here then at Thai Express and the likes.
Likes: Inexpensive
Dislikes: Out of the way
Final Verdict:
Ambience:6/10
Service:6/10
Food:6.5/10
Value for money:7.5/10
Overall:6.5/10
Address: 7 Clover Way & #01-07 Thomson Plaza
Contact: 62580228 & 64561660
Opening Hours:
Mon-Sat: 11am - 3pm, 6pm - 9pm
Sun: 6pm - 9pm
Website: http://www.jai-thai.com/index.htm