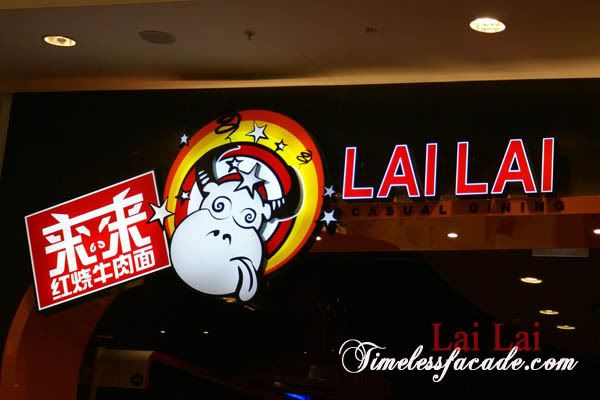 Jostled with the crowds at Jurong Point's newly opened extension to have a go Lai Lai Casual Dining - a seemingly popular beef noodles cum pseudo Taiwanese eatery. There was a steady stream of people queuing up to get a seat in the eatery so we naturally assumed that this place was of a certain acceptable standard.
The Eatery and Menu
The bulk of the seating at this eatery is open concept, which means that people from the upper levels of the mall can view you from the top and tables are squeezed uncomfortably close to each other to maxmize revenue. And honestly, the cow on the menu looked like it had just been hit by mad cow disease.


Fried Beancurd
This dish was very run off the mill. Crisp on the outside but not soft on the inside, the beancurd was overly deep fried which resulted in a harder then usual exterior.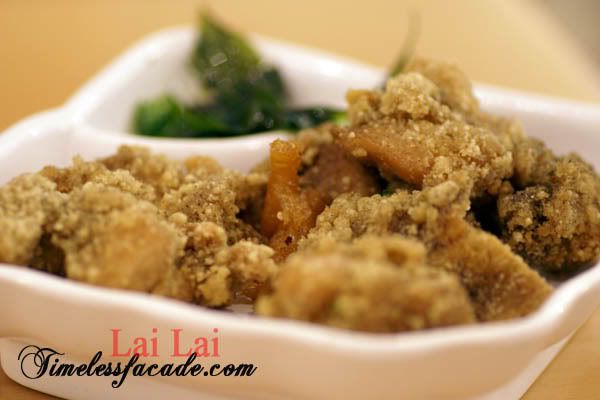 Pepper Salt Chicken
This dish was another disappointment. I mean, how bad can chicken taste like right? Wrong! The chicken had more flour then meat and came across as tough, bland and oily. Can someone tell me where the salt and pepper went?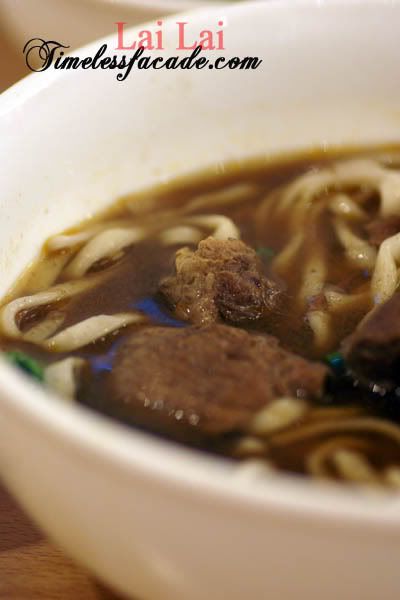 Taiwan Beef Noodle
Lai Lai's purported signature/star dish and I have to admit that it was the best amongst all the other terrible dishes. Not that it was anywhere near what I had expected initially when I was still in the queue. The noodles were of the flatter variant and carried a bit of bite but the soup wasn't flavourful enough. The beef pieces, which amounted to about 4 - 5, came across as a tad too tough.


Taiwan Vermicelli

The only time I ate Taiwan vermicelli aka mee sua was when I was still a kid and my grandmother would cook it for me during my Chinese birthday. Though its been a long time since I last ate mee sua, I don't remember it tasting as awful as Lai Lai's rendition. The soup was very starchy and not to mention bland. Ingredients were minimal as well and half of bowl of the vermicelli remained, for obvious reasons.
Bill
On hindsight, the queues were probably formed due to the herd mentality of Singaporeans and definitely not for the food quality. Our dinner cost the 2 of us $30, which isn't expensive for a dinner, but definitely expensive for such quality of food. Never again!



Likes: Nothing
Dislikes: Food quality not up to standard

Final Verdict:

Ambience:6/10
Service:6.5/10
Food:5.5/10
Value for money:6/10

Overall:6/10

Address: #B1-60/61, Jurong Point Shopping Centre

Contact: 6861 1002

Opening Hours: 10am to 10pm daily