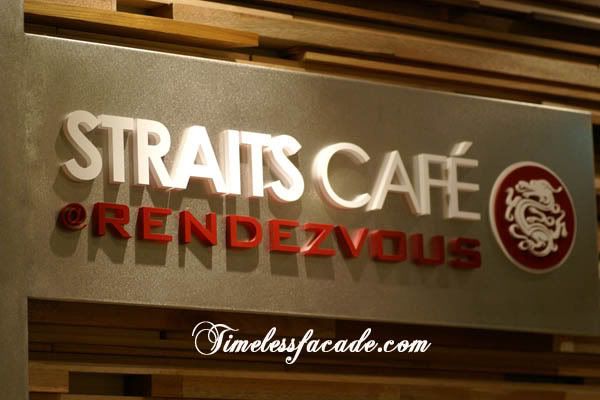 Was presented the opportunity to sample the Chinese New Year buffet spread at Straits Cafe at Hotel Rendezvous, courtesy of the hotel's marketing department, specifically Christina, the marketing manager.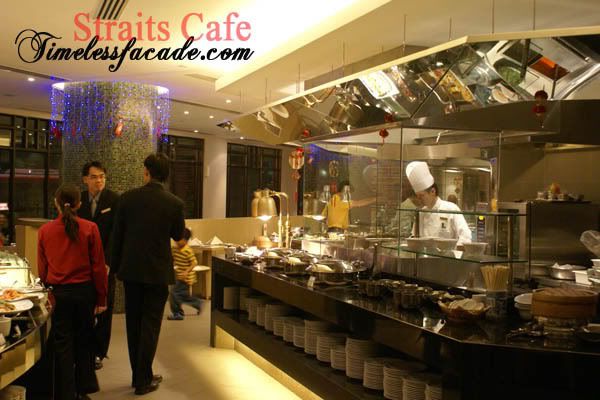 Interior
Straits Cafe's interior is typical of any hotel cafe that does, with its informal decor coupled with simple furnishing and the usual glass counters that display the food and the chefs that put the food together. Straits Cafe goes a step further by offering LCD televisions in certain areas of the restaurant, something which I believe a lot of hotel cafes/restaurants don't offer (Or am I just too outdated?).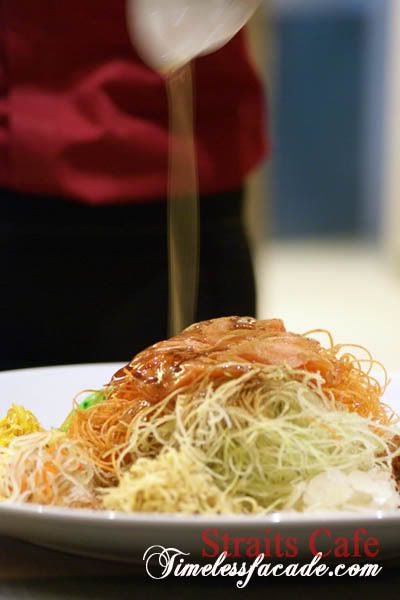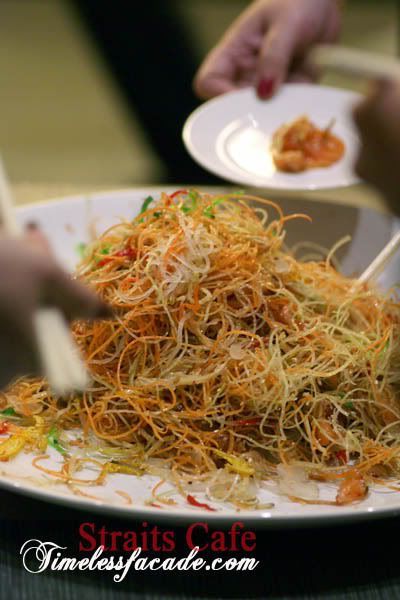 Salmon Yu Sheng
The ubiquitous Yu Sheng and my umpteenth one this year, Straits Cafe offers this dish as a DIY at the counter, which means none of the routine rehearsed recitation by the wait staff. I'm no big fan of yusheng so I shall reserve my comments on this one.


Peng Cai
According to the manager, the Peng Cai requires a minimum preparation time of about 6 hours and consists of 15 different items in it - Shark's fin, abalone, dried scallops, prawns, duck web etc. As impressive as the list of ingredients may sound, I honestly didn't quite take to it as everything tasted very soft and mashed up. The flavours weren't immersed or intense enough and everything tasted more or less the same.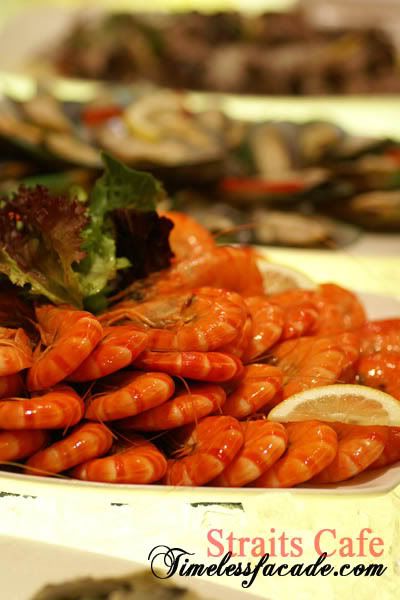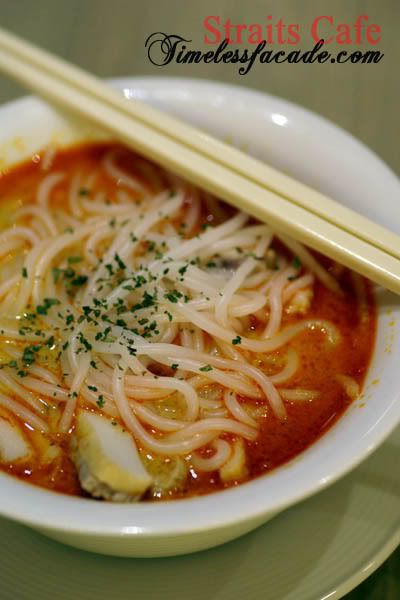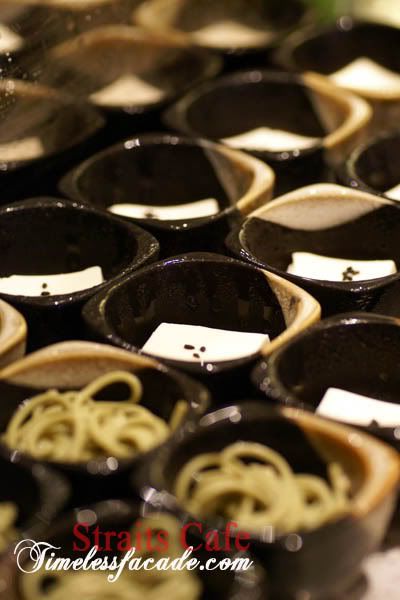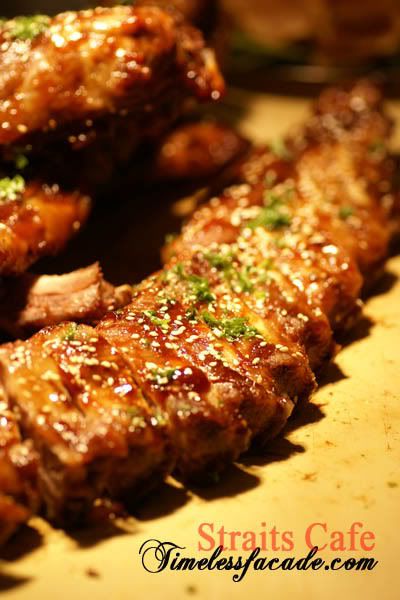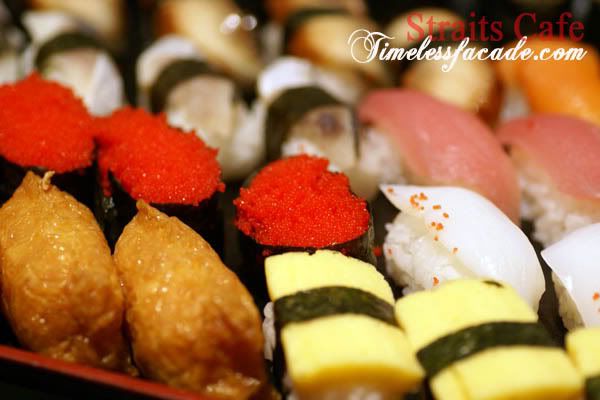 The Buffet Spread
Variety
The buffet spread had about 30 items (just a rough estimate) which ranged from sushi and soba to seafood, cut meats, local dishes like laksa and desserts. Not exactly extensive if you ask me.
Food Quality
Food quality was generally average but there were a few glimmers of hope. In particular the laksa and durian pengat were worth a mention, to me at least. The laksa had a smooth creamy coconut milk base that harboured a tinge of sourish aftertaste which I thought was quite nice, but thats coming from someone who eats laksa probably once in 10 years? The durian pengat came across as smooth without being overly sweet and carried a nice hint of bitterness. However, I would have preferred it to be thicker and more concentrated.
Service
Service was generally quite good but as this was an invited session, I'm not sure if it would be representative of the service level in general.
To conclude, I would like to thank Hotel Rendezvous once again for generously extending their hospitality to yours truly.
Likes: The durian pengat
Dislikes: Food quality generally average
Final Verdict:
Ambience:7/10
Service:NA
Food:6/10 (7/10 for the durian pengat)
Value for money:NA
Overall:6/10
Address: 1F Rendezvous Hotel, 9 Bras Basah Road
Contact: 6336 0220 / 6335 177
Opening Hours:
Breakfast: 7am to 10.30am
Lunch: 12pm to 2.30pm
Hi-Tea: 3pm to 5.30pm (Sat/Sun/PH)
Dinner: 6.30pm - 10pm
Website: http://www.rendezvoushotels.com/singapore/dining.aspx