Yet Con is a familiar name in the Hainanese culinary scene and is probably the oldest Hainanese restaurant in Singapore, dating back to 1940 when it was founded. Thats a whopping 79 years, even older then independent Singapore itself!


Interior & Menu
Located along the historic Purvis street, Yet Con's interior takes you back in time to the days when policemen still wore shorts - ceramic tiles on walls with the quintessential wooden frame mirror with Chinese inscriptions and large, albeit dirty wooden tables coupled with dated wooden chairs. Even the signboard fronting the eatery looks like a piece of relic, weathering the sun and rain for countless years. The only modern thing in this place is probably the air conditioning.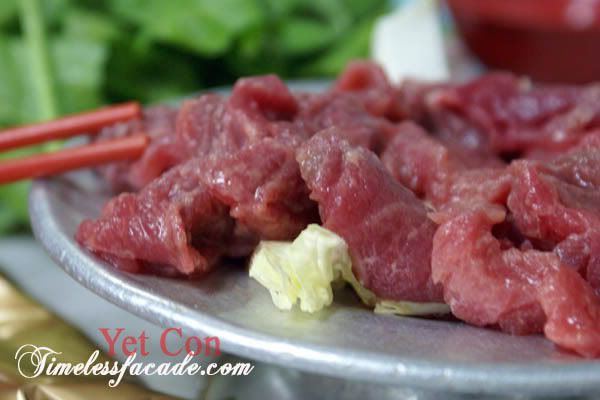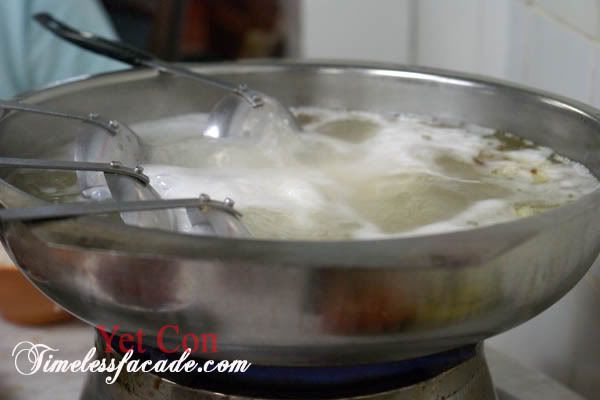 Steamboat
The 3 of us ordered the smallest steamboat serving ($8) which came with tiny fishballs, a smattering of pork, squid, prawns , chicken etc and an additional plate of rather unfresh beef ($8). No choices were given for the soup base, which was chicken stock.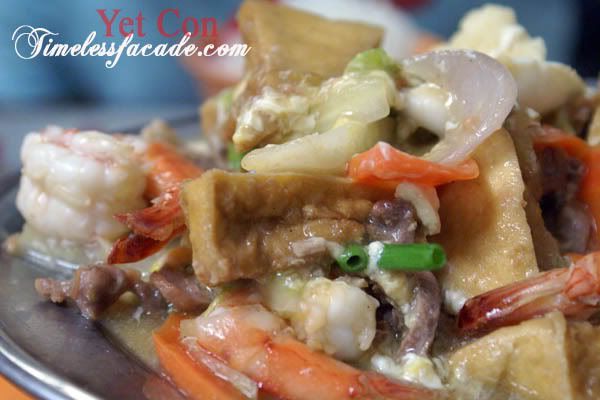 Beancurd
I'm inclined to think that most cze char places make this beancurd dish the same way, braised with lots of egg gravy atop. The beancurd wasn't outstanding even though it was placed under the recommended section of the menu. Simple and no frills and something I can easily find at most cze char stalls.


Hainanese Chicken
No trip to a Hainanese eatery is complete without ordering their namesake Hainanese chicken. Yet Con's rendition was void of any oily residue that is known to plague this dish without compromising on the tenderness of the meat. The only gripe I had was that the meat was a wee bit too dry.

The 3 of us chalked up about $43 for this relatively simple and filling meal. If you hanker for a simple, no fuss food at average pricing, then Yet Con would probably work for you.

Likes: Simple comfort food, nostalgic
Dislikes: Place isn't exactly clean

Final Verdict:
Ambience:6/10
Service:6/10
Food:6.5/10
Value for money:6.5/10

Overall:6.25/10

Address: 25 Purvis Street

Contact: 6337 6819

Opening Hours: Daily: 10am - 10pm