Attended a food gathering organised by a fellow food blogger at Dallas Restaurant and Bar, a relatively new restaurant cum bar along Boat Quay.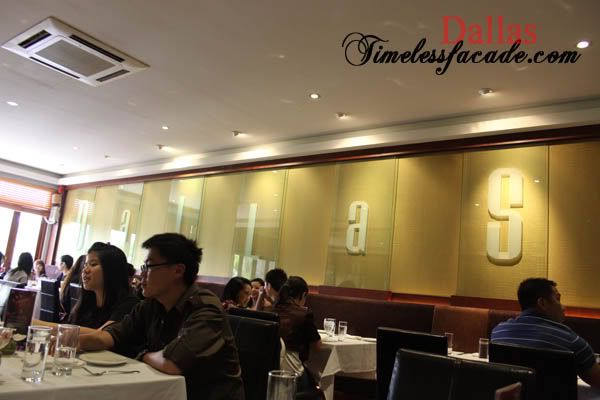 Interior
The first floor of the place is taken up by the bar while the second floor is the restaurant dining area, which can seat up to about 50 pax or so. Decor is minimalistic with little frills, but the rather smallish interior made for a cozier atmosphere. There is a third floor as well but I believe its reserved for private functions.

Salt & Pepper Calamari
The calamari was very decent when consumed piping hot but when left to cool, the oil in the thick batter solidified and saying it was gross would be an understatement.


Chicken & Cheese Quesadillas
I thought this dish resonated quite well with me, falling pretty much into the comfort food category. Gooey cheese with chicken bits and a nice chewy texture from the dough - what's not to like?


Shredded Pork Tacos
As appetising as they looked, I found the pork tacos wanting in flavour and texture. The pork's texture reminded me more of sardine then pork and it honestly didn't taste like pork. Still edible though.


Tempura Barramundi
The tempura batter was too thick and to make things worse, the fish wasn't fresh. Imagine chomping down on a piece of flour with a fishy aftertaste. A heavy dosage of lemon would definitely help.


Dallas Wings
The wings took the honours for being the worst dish of the day in my humble opinion. There was zero marination and the flour coating was tasteless as well. A dash of salt would have done wonders. There was also the problem of inconsistency in cooking. Some pieces of chicken were overcooked while others were okay.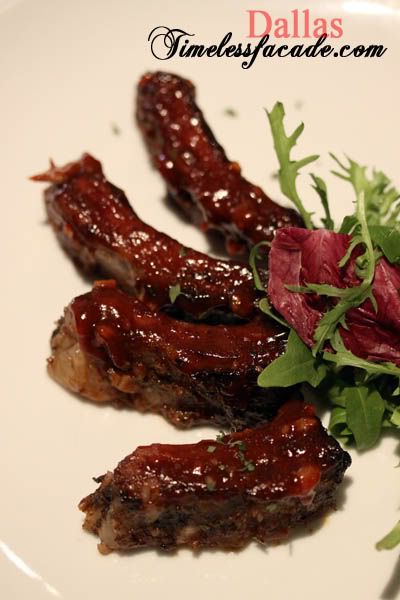 Baby Back Pork Ribs Done in 3 Ways - Fiery, Alabama and Smoked Hickory BBQ
The fiery ribs were very sweet and garlicky with a mild spice twist at the end. Tender meat was definitely a plus.
I thought that the smoked ribs were overwhelmed by the BBQ sauce and the meat wasn't as tender as I would have liked it to be.
Strangely enough, the Alabama ribs were more spicy then the fiery ribs and came across as sweet and garlicky as well.


Beef Fajitas
The beef was purportedly 100-120 day grain fed beef and though the meat was noticeably tender, any hopes of a nice beefy taste was ruined by the excessive curry powder, which was a pity really. The guacamole and sour cream dips provided scant comfort.


Breaded Mushrooms
Dish after dish of deep fried stuff. When it got to the breaded mushrooms, I was all ready to regurgitate everything out. Fortunately, the mushrooms were still decent. A little juicy with hints of cheese within. Watch out for the thick batter though.

And in case you were wondering about my missing corn & crab fritters, it never came. Our table had to remind the waitress twice and the host once before the Alabama ribs arrived. So it was a unanimous decision not to bring up the case of the corn fritters to them, lest we had to wait for another 30mins.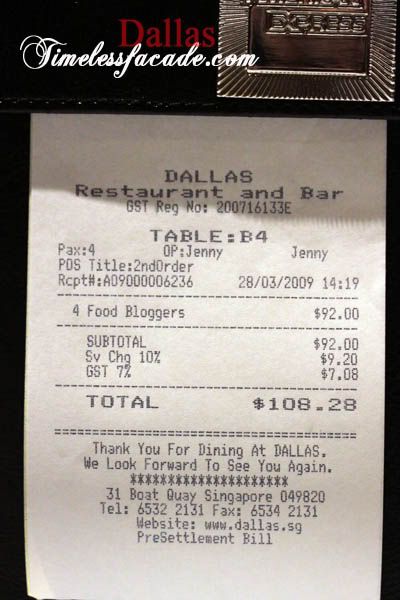 Bill
Each of us coughed up about $27 for below average cholesterol laden pub grub, which is probably not the wisest thing to do. Service could have been much better and they seemed rather short handed. The place is nice and great for gatherings but something drastic has to be done about the quality of the food. Reasons like food quality dipping due to a huge turnout just doesn't cut any ice. Well at least the owner was nice enough to drop by to address our concerns about the food.
Final Verdict:
Ambience:7/10
Service:5.5/10
Food:5.5/10
Value for money:6/10
Overall:6/10
Address: 31 Boat Quay
Contact: 6532 2131
Opening Hours:
Mon-Thu & Sat: 10am-2.30pm, 6pm-12am
Fri: 10am-2.30pm, 6pm-1am
Sun: 11.30am to Midnight
Website: http://www.dallas.sg/