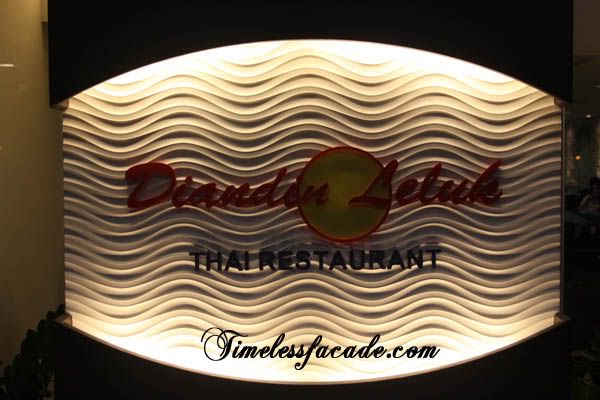 Diandin Leluk, the well known budget Thai restaurant at Golden Mile and owner of the Tuk Tuk Thai Kitchen chain, recently opened up a new upmarket branch around my area so thought it would be good to give it a shot.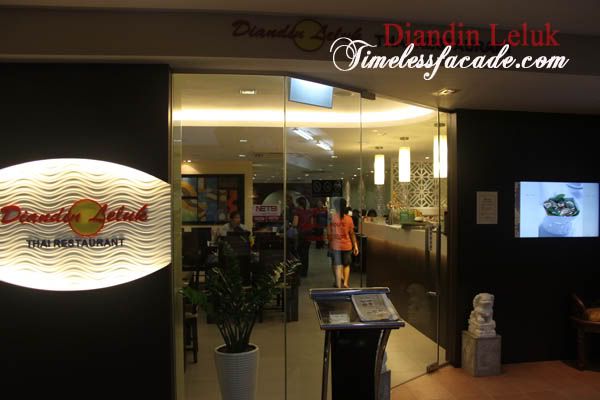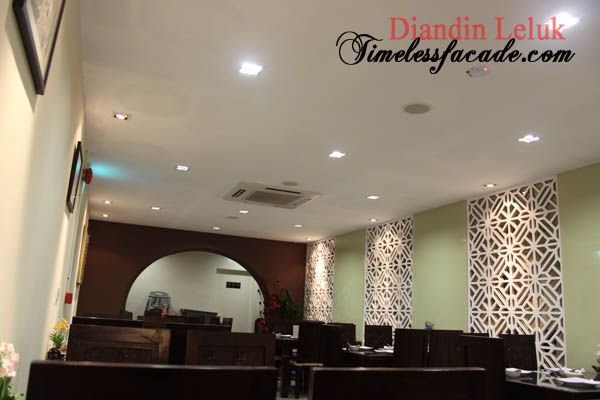 Exterior & Interior
Taking over the space vacated by a chicken rice stall just next to Sushi Tei, Diandin boasts two levels of seating in a brightly lighted comfortable looking interior with heavy wooden chairs and tables. Nice place for casual family dinners or gatherings.


Pork Beancurd Soup
I quite fancied this soup as it came across as light yet tasty from the addition of
tong cai
. There were balls of prawn paste peppered with bits of meat and steamed egg tofu in it. Very traditional Teochew styled soup.
Pandan Chicken
This was one of the better pandan chickens that I've eaten as it wasn't too oily or cloyingly sweet. The meat was tender and fibrous and of quite a sizeable chunk.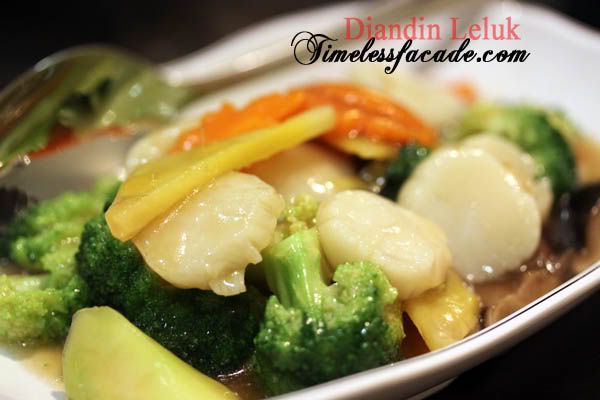 Stir Fried Broccoli with Scallops
A very simple dish and decently executed one at that. The broccoli wasn't overcooked while the thin silvers of scallop didn't carry the fishy aftertaste. However, I thought that the gravy was a little too bland for my liking. But on the upside, at least it wasn't too starchy.


Pineapple Fried Rice
A most mundane rendition of this Thai favourite. There were lots of meat floss, a few slices of shrimp, dried sausages and raisins but lacked the pineapple twang as well as the fragrance. Decent but I've definitely had better.


Phad Thai
The phad thai was of the dryer variant which I personally prefer and the noodles had a nice springy texture. It didn't come across as overly sweet as well and you had a choice of drowning the noodles in grounded peanuts, which I did. Pity about the small portions.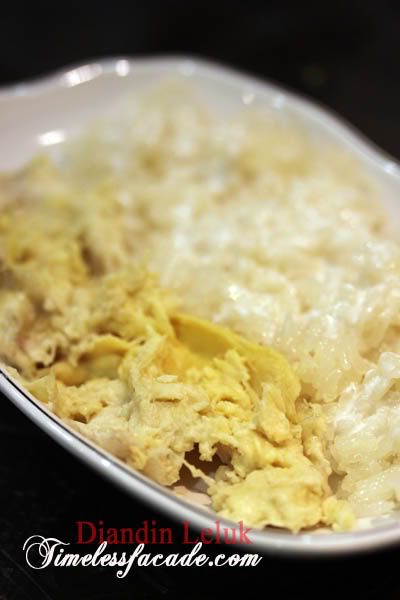 Durian Glutinous Rice
This dessert looked different from others that I've eaten elsewhere. The rice was seperated from the durian (which was real durian meat, not puree) and looked a total mess. Aesthetics aside, the durian was sweet while the glutinous rice wasn't overwhelmed by coconut milk. I did think that the rice was a little undercooked though because it came across as a little hard.


Bill
For a relatively satisfying dinner for 3, the bill came up to almost $58, which still falls within the reasonable range I guess. Food quality is decent but service could probably buck up a little. There were a few wait staff standing around but it was difficult to get their attention.



Final Verdict:
Ambience:7/10
Service:6/10
Food:7/10
Value for money:7/10
Overall:6.75/10

Address: 68/68A Serangoon Garden Way

Contact: 62866768

Opening Hours: 11am to 10pm daily

Website: http://www.diandinleluk.com