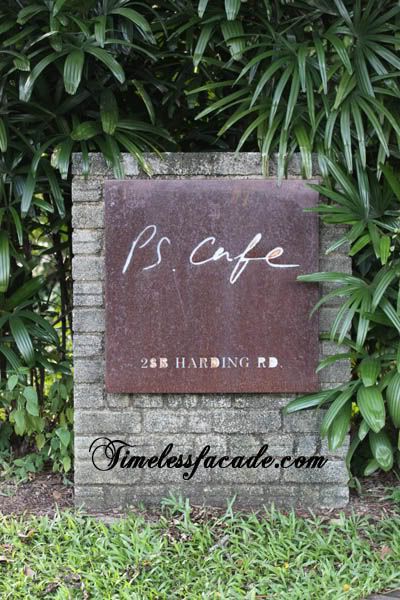 Mention PS Cafe and not many people would associate it with quality food especially when the chain is owned and operated by Project Shop Blood Brothers, an Australian fashion label. After all, what has food got to do with fashion? Interestingly though, PS Cafe has made a name for itself with its repertoire of seemingly quality desserts.


PS Cafe @ Dempsey's Interior
PS cafe @ Dempsey is set amidst the hip enclave of Dempsey where thousands throng the multitude of restaurants and bars in the evenings and weekends. The interior boasts full length glass windows that offers a view of the lush greenery that surrounds it complete with wooden flooring and a nice al fresco area for days when the heat and mosquitoes take a vacation. The only downside to this pretty little place is the lack of a good noise dispersion system. When I was there for dinner, the place was packed withthe decibel level ridiculously high from all the chatter, very much like your typical hawker centre.


Chicken Rossa Penne
The penne tasted like it came straight out of the pasta packet you can find at any supermarket. But to their credit, it was done al dente. The chicken pieces were rather generous while the sauce was just bottled tomato sauce at the very best. All in all a flat and uninspiring pasta dish.


Miso Cod
The fish was a joke. It was definitely the worst dish of the evening. For starters, it wasn't fresh and had a gross fishy aftertaste. There was no taste of miso whatsoever. It didn't help that portions were tiny for the rather hefty price tag ($35) as well.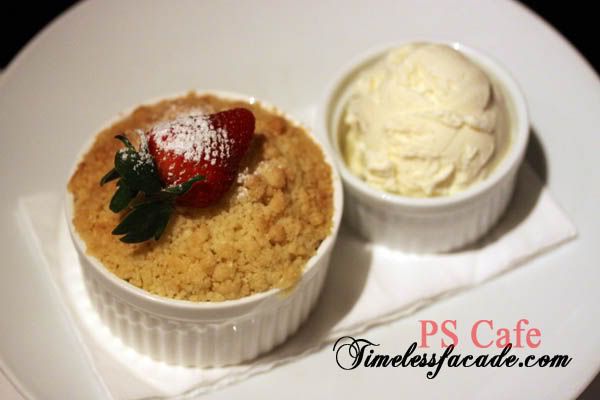 Banana Mango Crumble
Desserts were highly recommended at PS Cafe and the banana mango crumble is apparently one of the best. I wasn't too wowed by it though. Sure, the crumble was nice with the scoop of vanilla bean ice cream but I just thought that the flavours of the mango and banana could have been more pronounced. Everything tasted like a soft mashed up mixture with no distinct taste.


Flourless Orange Cake
I didn't have the stomach to try much of the orange cake but it tasted quite decent with its mild orangey and nutty taste. I'm sure the sauce had a part to play as well.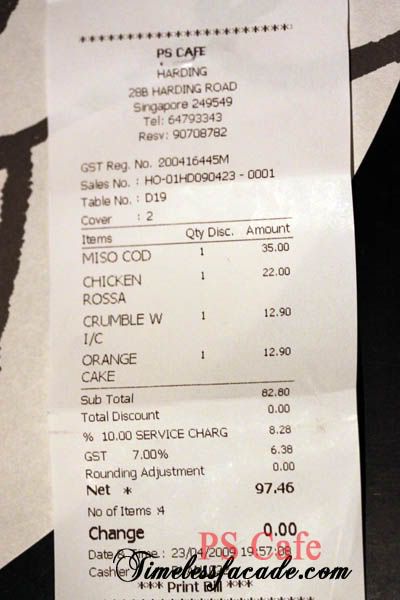 Bill
Blowing almost close to $98 for 2 disappointing mains and 2 average desserts hardly qualifies as reasonable. On the contrary, I thought that my money was well spent during a desserts only visit to the Palais outlet (See my pictures below). Service at Dempsey was spotty as the place seemed rather short handed due to the large crowd, but definitely better then its Palais counterpart. Bottomline is, go to the Palais branch and stick to desserts.


PS Cafe @ Palais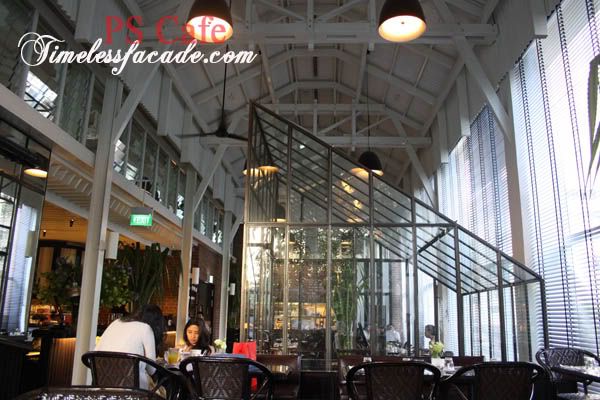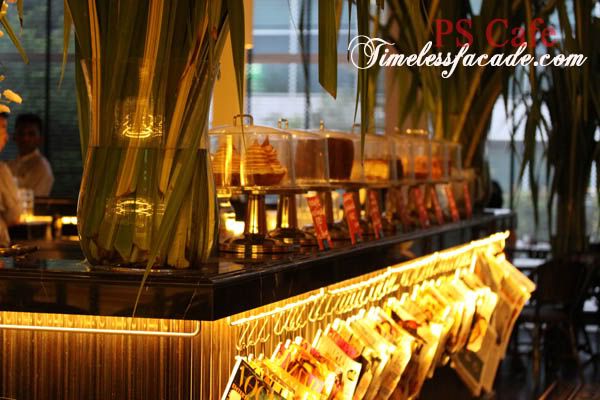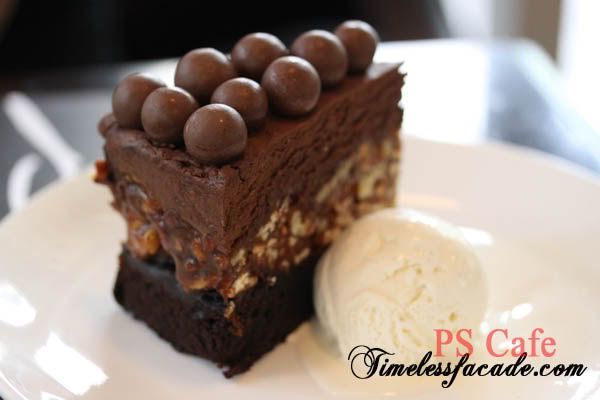 Chocolate Crunch Doorstop
Lemony Ginger Cheese Cake
Bill
Afterword: If you wish to enjoy a leisurely tea in a great environment aka the infamous
tai tai
lifestyle, PS Cafe @ Palais provides stiff competition to the likes of
Marmalade Pantry
and
TWG
.
Final Verdict:
Ambience:8/10
Service:6/10
Food:6/10 (7/10 for the desserts)
Value for money:6/10
Overall:6.5/10
Address: 28B Harding Road
Contact: 6479 3343
Opening Hours:
Mon to Fri - 1130am - 5pm, 630pm - 12am (Last food order at 1030pm)
Sat & Sun - 930am - 5pm, 630pm - 2am (Last food order at 1030pm)
Website: http://www.pscafe.sg/