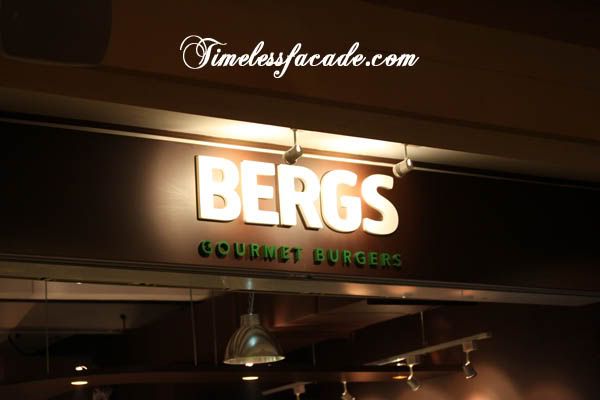 Had a craving for burgers and heard about this new burger stall, Bergs, which apparently is the brainchild of 2 Aussies who had embarked on a futile attempt to find the perfect burger. Frustrated, they decided to open an eatery that served up fresh burgers cooked/made on the spot.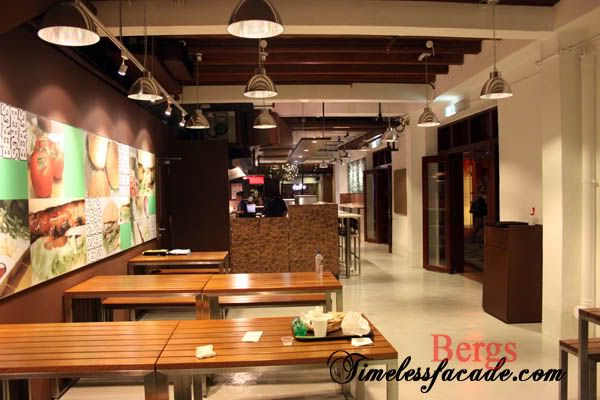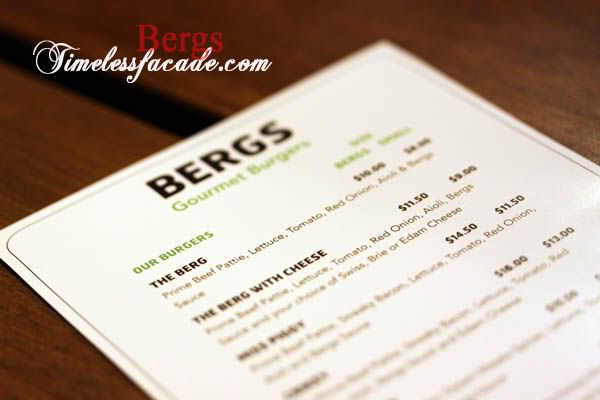 Interior & Menu
Situated within the nostalgic Far East Square, Bergs offers al fresco seating along the side walks and a not so cool air conditioned interior that reminded me of a school tuck shop with its wooden tables and matching chairs and an open kitchen (where you can see your burgers being made) to boot.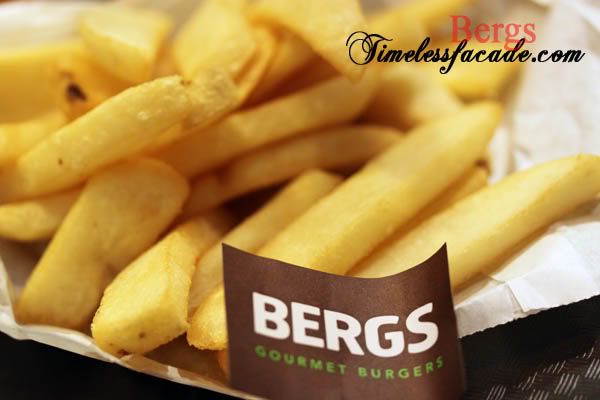 Chips
The burgers do not come with any sides so we started off with an order of chips, which came served in a doggy bag. The chips looked machine cut but were thick and probably weren't of the frozen variant. Firm on the outside with a light handful of salt yet soft and moist on the inside.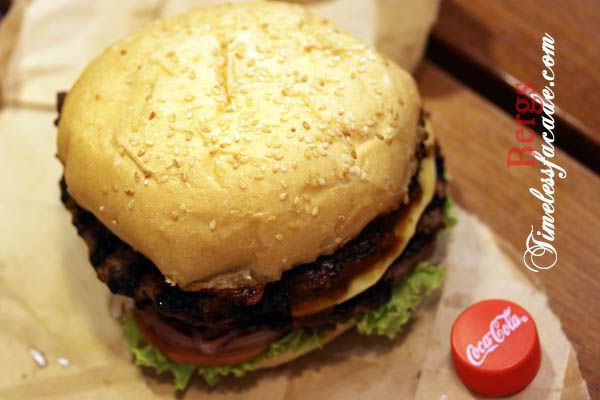 Crikey (compare with the coke bottle cap for size)
There is an option of having your burger done in 2 sizes - small or Bergs. I naturally opted for the latter. 2 huge pieces of freshly grilled beef patties and 2 pieces of bacon, all with grill lines to show for it, rather elastic edam cheese, lettuce and evenly toasted sesame buns - Seriously, what's not to like? Well perhaps the overdoneness of the beef would be one. The patty didn't conceal any reddish tinges within and the exterior was a little too charred. But at least I could taste the mild uneveness of the meat. Did I mention that the burger was huge?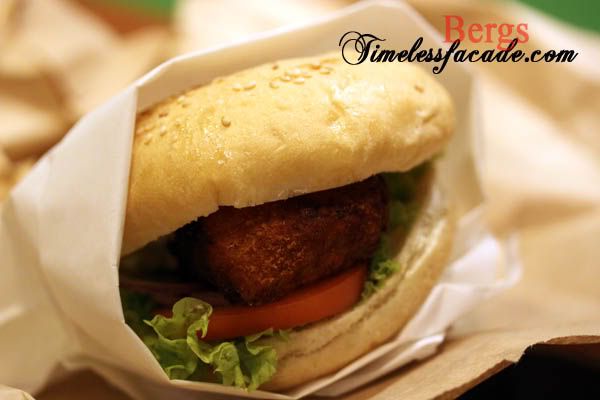 Alamack (Small Size)
This fish burger's name is a weird pun on the Malay word, alamak, which loosely translates to "oh my god". Funny names aside, the burger came with 2 chunks of fish which were lightly battered with crumbs and came across as tasty without being too fishy. Although this wasn't a Berg's size burger, it was still quite a handful.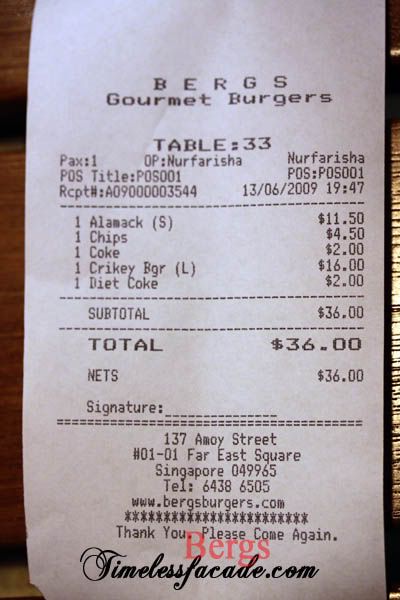 Bill
Bergs is probably one of the more expensive fast food places I've ever tried, but portions are generous and service is great. Food quality could improve, especially for the beef patties but throw in an almost crowd free environment on weekday/weekend evenings and its a huge draw, especially for people who value peace and quiet, like yours truly. And to borrow Carl Junior's slogan about their burgers, "It's gonna get messy".



Final Verdict:
Ambience:6/10
Service:7/10
Food:6.5/10
Value for money:6.5/10
Overall:6.5/10

Address: #01-01 Far East Square

Contact: 6438 6506

Opening Hours: 10.00am to 10.00pm, Mon - Sat

Website: http://bergsburgers.com/index.html