Had the opportunity to try out Ellenborough Market Cafe's new crab buffet before its official launch on the 25th of June, courtesy of the marketing department of Swissotel Merchant Court. I'm not a huge fan of crab so I'll just let the pictures do the talking. Please note that presentation of dishes for the actual buffet might be different as our dishes were served ala carte style.
Interior
Salad of Hokkaido Crabmeat with Apple & Walnut
Braised Shark's Fin Soup with Crabmeat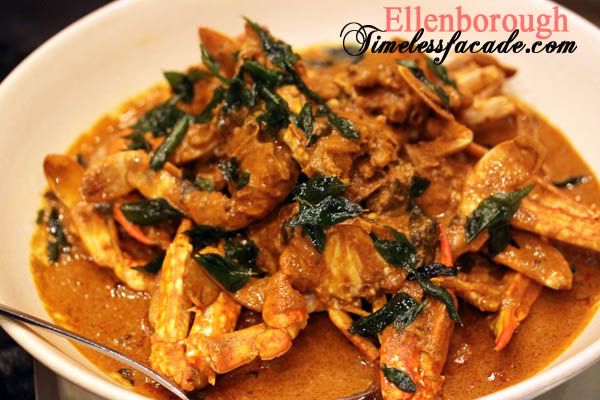 Nonya Curry Crab
Fragrant Thai Sauce Crab
Wok Fried Sri Lankan Chilli Crab with Man Tou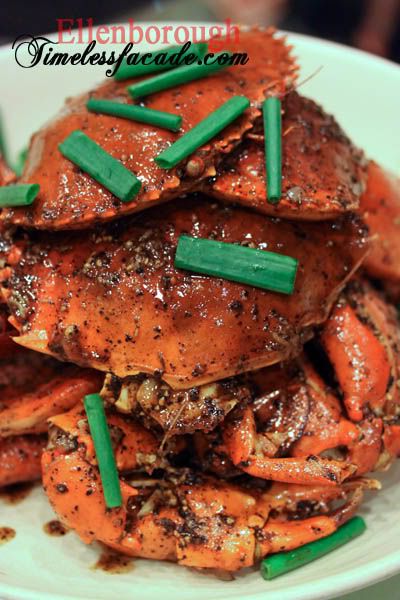 Black Pepper Sri Lankan Crab
Crabmeat Fried Rice with Asparagus & Flying Fish Roe
Crab Risotto
Durian Pengat
Kueh Dadar
The crab buffet runs from 25th June to 12th July @ $46++/pax and only for dinner. Thanks to Merchant Court for the invite again!
Final Verdict:
Ambience:7/10
Service:7/10
Food:6.5/10 (Only for the crab dishes)
Value for money:NA
Overall:6.83/10
Address: Merchant Court Hotel, 20 Merchant Road
Contact: 63372288
Opening Hours:
Buffet Breakfast: 06:30 to 10:30
Buffet Lunch: 12:00 to 14:30
Buffet Dinner: 18:30 to 22:00
Buffet High Tea: 15:30 to 17:30 (Sat, Sun and Public Holidays only)
Website: http://www.swissotel.com/EN/Destinations/Singapore/Swissotel+Merchant+Court/HOTEL+HOME/Gallery/Dining/Ellenborough+Market+Cafe.htm