Had been hearing excellent things about Goodwood Park Hotel's English high tea buffet so made it a point to try it out one weekend afternoon. Apparently the buffet is highly sought after so reservations in advance are recommended.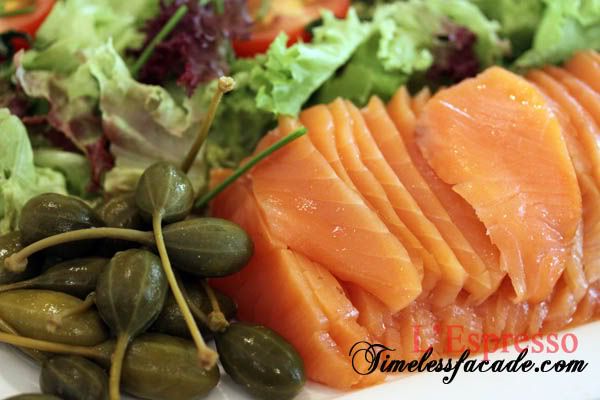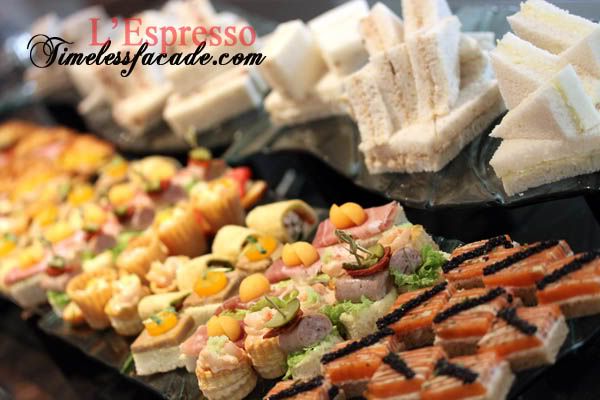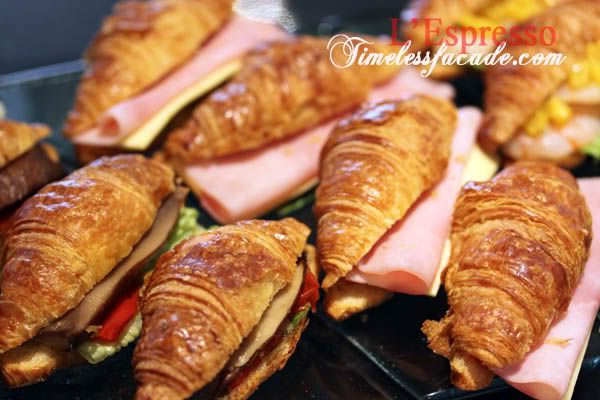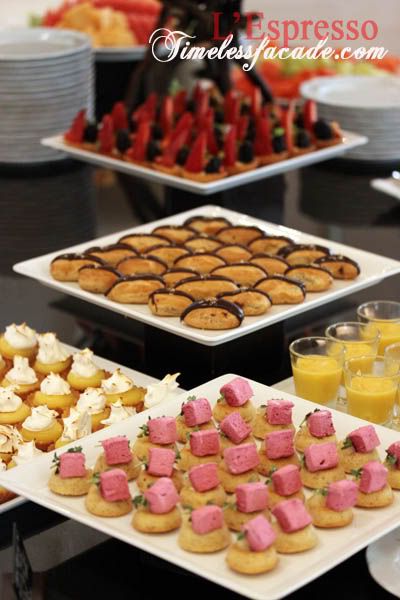 Not much to speak of as L'Espresso is actually a lobby lounge that's located just next to the deli where crowds form to buy its signature durian desserts. But on the upside, it offers a view of the charming pool through full length glass windows and there's the pianist too, if you are lucky. Did I mention that Goodwood Park itself exudes a certain colonial charm that is priceless?
Variety
The variety was quite an eyeful. Scones, sandwiches, tarts and other sweets formed the bulk of the food. I didn't do an exact count but you are probably looking at about 20 odd different items. Would have liked some savoury stuff but overall thought the spread was good for an English high tea. You get 2 pots of tea with your buffet as well.
Quality
I must say that I'm quite impressed with the overall quality of the buffet. Everything was daintily and intricately presented, very much like what you would find in more upscale high tea sessions which serve their items on a 3 tier stand. Make a beeline for the scones, which I personally like quite a fair bit, especially with a huge dollop of jam. You might want to skip the foie gras pate sandwiches though as I honestly thought that pate was just gross. But that's just me.
Service
Professional but a little stiff. They did seem a little short handed as well but to give the place credit, our plates were cleared promptly.
Value for money
At 33++ (about $39 after tax) per pax, I am most inclined to recommend this place to anyone in search of a nice place to chill out with friends for a couple of hours on a weekend or public holiday with great finger food and desserts to boot. This is honestly one of the very few buffets that I can actually revisit. In short, I loved it.
Final Verdict:
Ambience:7/10
Service:7/10
Food:7.5/10
Value for money:7/10
Overall:7.125/10
Address: Lobby level, Goodwood Park Hotel
Contact: 6730 1743
Opening Hours: 10am – 1am
Set Lunch - 12noon to 2pm
English Afternoon Tea - 2pm to 5pm (Monday to Thursday) , 2.30pm to 5pm (Friday to Sunday & Public Holidays)
Set Dinner - 7pm to 10pm
Dim Sum & Sips - 6pm to 1am
Website: http://www.goodwoodparkhotel.com/dining-lespresso.htm