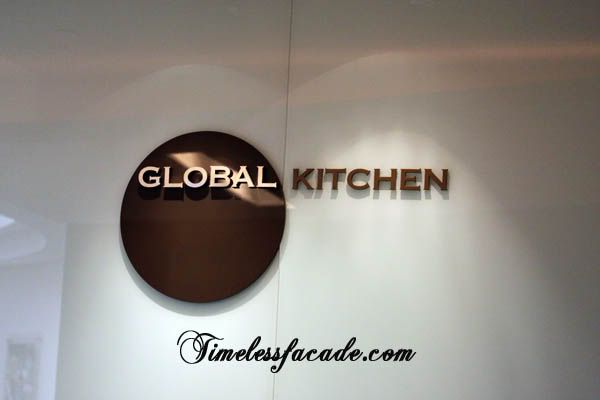 The last time I ate at
Global Kitchen
, it was a complete flop and I vowed never to return again. Fast forward 2 years and I'm back again, solely because I couldn't resist the temptation of a cheap high tea buffet (1 for 1 with the Pan Pac card. Call me a cheapo).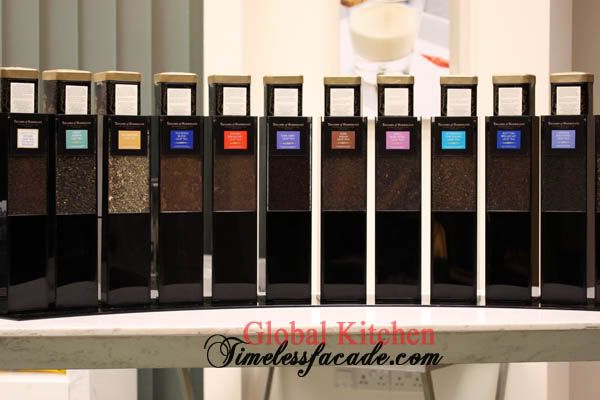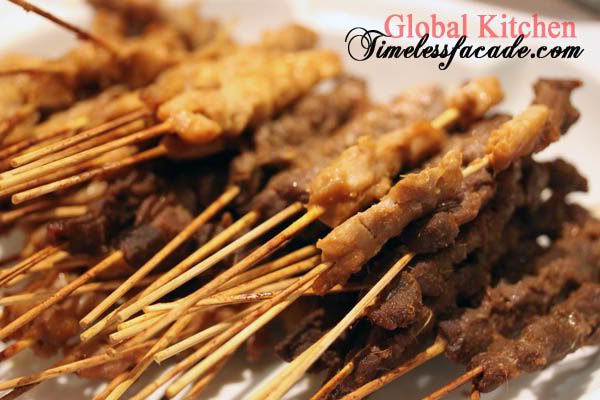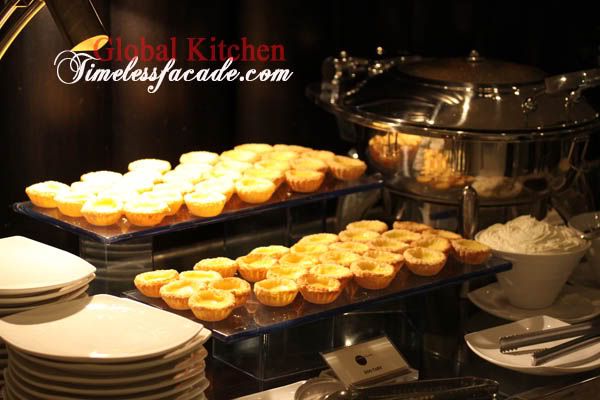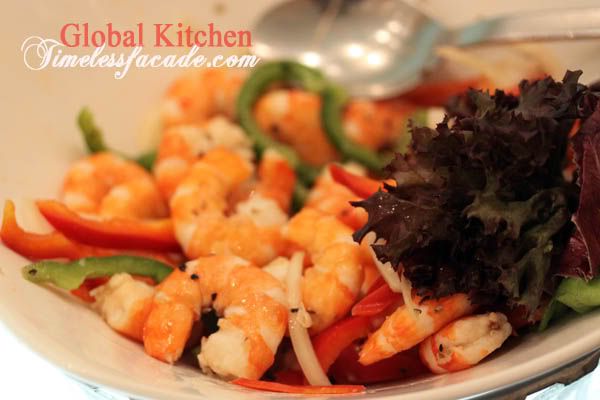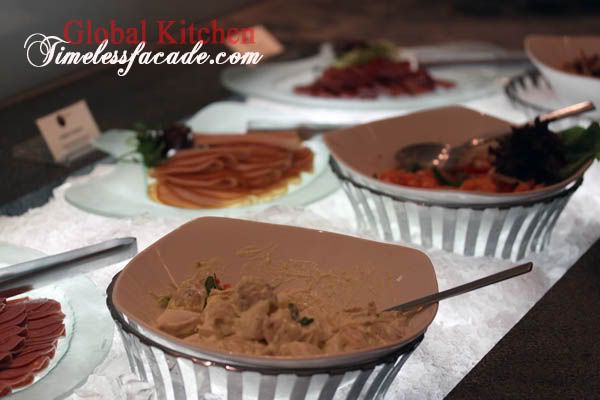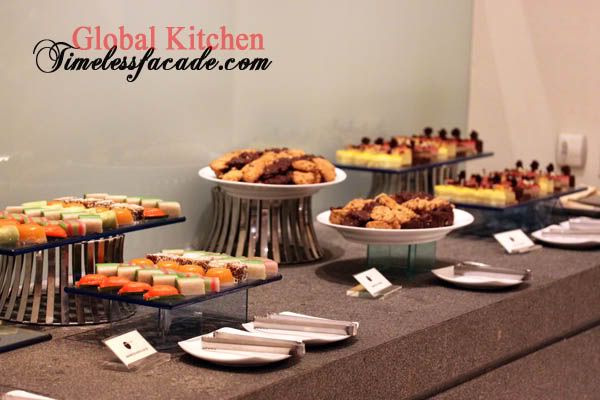 The place has a modern trendy look to it with its white washed walls and black louvers that segregate the bigger tables from the smaller ones. Lighting was rather pleasant and noise level generally acceptable even though the place was quite packed when we were there. Tables are spaced sufficiently far apart and that's definitely a plus point.
Variety
There was a mini dessert counter with local stuff like almond jelly with longan, egg tarts, cream puffs, nonya kuehs etc. The cooked food counter probably had around 6 to 8 items that consisted mainly of local fare as well, from satay to fried rice. A live station whips up waffles and chops up roasted duck. All in all, the variety was abysmal but at least it had double the variety as compared to its sister buffet at 10@Claymore. One thing that caught my attention was the tea counter though, where you help yourself to about 10 different types of tea.
Quality
The quality was merely average in my humble opinion. Everything was edible but honestly, don't expect much. You would probably feel more satisfied by going to the hawker centre to eat the same type of food.
Service
Service was quite good. Some of the wait staff came across as earnest and one in particular went the extra mile to try and get me a tea strainer. All in all, very pleased with the service.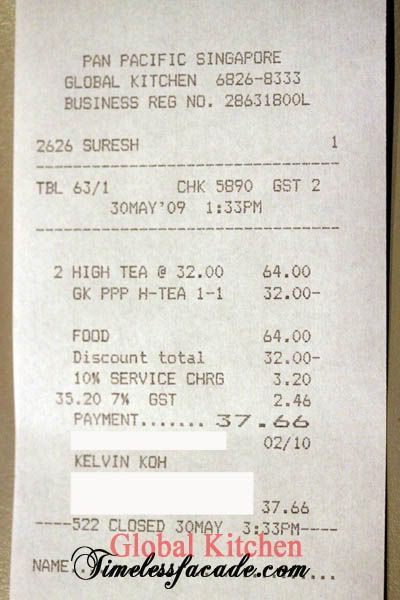 Value for money
At about $38 nett for 2 pax (after 1 for 1), I honestly can't complain. Nice environment, average food and good service. Worth a try only with that 50% discount. Otherwise, I'm better off spending my money elsewhere.
Final Verdict:
Ambience:7/10
Service:7.5/10
Food:6/10
Value for money:6/10 (Without 1 for 1)
Overall:6.625/10
Address: Level 3, Pan Pacific Singapore
Contact: 68268240
Opening Hours:
Breakfast: 6.00am to 10.30am (Daily)
Lunch: 12 noon to 2.30pm (Weekdays)
Dinner: 6.30pm to 10.30pm (Daily)
High Tea: 1.00pm to 4.30pm (Saturdays)
Sunday Champagne Brunch: 12 noon to 3.00pm (Sundays)
Website: http://www.panpacific.com/en/singapore/restaurants_bars/global_kitchen.html