Went in search of Hokkien food one weekend evening and ended up at Quan Xian Yuan, which came highly recommended to me for its quality food and reasonable prices. Apparently it is so popular that when we tried making reservations for 630pm in the afternoon itself, it was full and the only option was to rush down at 530pm and finish our meal by 630pm. And so we did.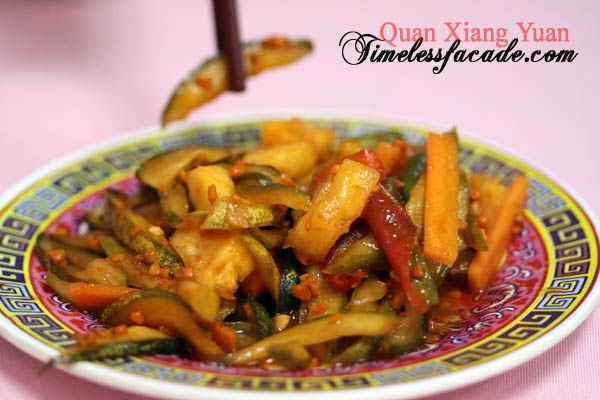 The place isn't located at somewhere you would term as accessible - an inconspicuous restaurant occupying 2 rather dilapidated units along Jalan Besar Road. The interior is dated as well, looking more like a scene out from a sixties movie set then a modern Chinese restaurant.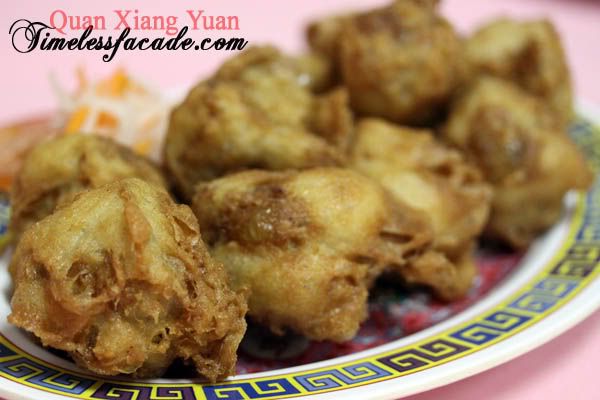 Prawn Roll
The prawn roll aka
ha zhor
had too much batter for my liking. It looked a little like
goreng pisang
(deep fried banana fritters) to me and that's definitely not a good thing. I couldn't quite make out the subtle presence of the prawns, if any and honestly, it was filled with more flour then anything.
Broccoli with Scallops
You can't really go wrong with broccoli and scallops and thankfully this one wasn't the exception. Apart from the scallops being a little too soft, I thought that this dish was still quite decent, but nothing to shout about of course.


Kong Ba Pao (扣肉包)
The answer to all weight loss programs, diets and they key to having a short life - that's what popping a serving of
kong ba
in your mouth does for you. I would have gladly thrown any health concerns out of the window if the
kong ba
had been good. Sadly, that wasn't the case. The meat was overly fatty to the point of being gross and the gravy was seriously bland. A little sugar might have made it more palatable.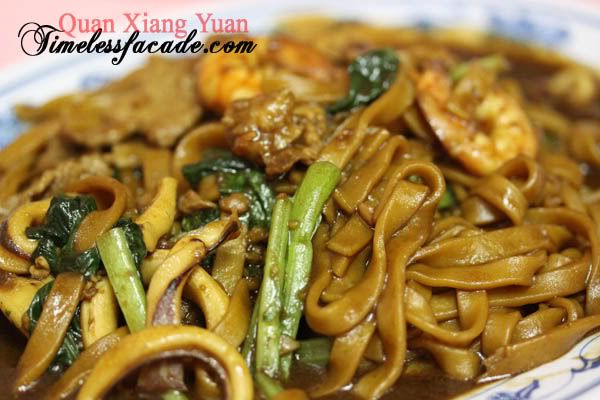 Hokkien Mee
If the taste of alkaline was my thing, then this dish would have been a delicacy. Otherwise, it was terrible. Bland save for the strong hint of alkaline from the noodles, coupled with not so fresh prawns and a watery gravy that was more for the colour then taste, the noodles were limp and soggy. Not exactly my idea of a signature dish.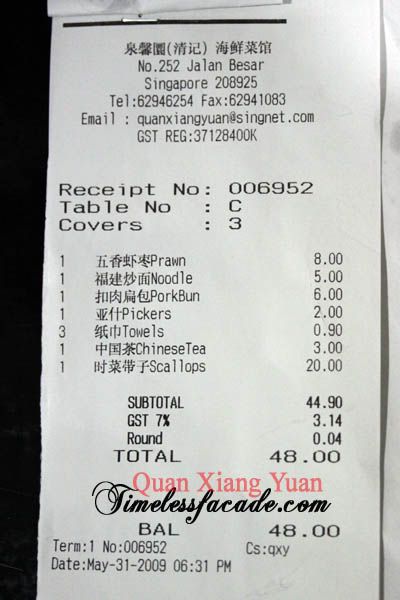 Bill
To be fair to the restaurant, the food isn't expensive (save for the scallops dish). As a matter of fact, it's considered quite cheap, standing at $48 for the 3 of us. But something really needs to be done about the quality of food. We tried the signature dishes and they turned out so bad. I really can't imagine how the "normal" dishes will turn out. Makes me wonder about the crowds.



Final Verdict:
Ambience:6/10
Service:6.5/10
Food:5.5/10
Value for money:6/10
Overall:6/10

Address: 252 Jalan Besar

Contact: 6294 6254

Opening Hours: Daily 11:30am - 2:30pm, 5:30pm -11pm