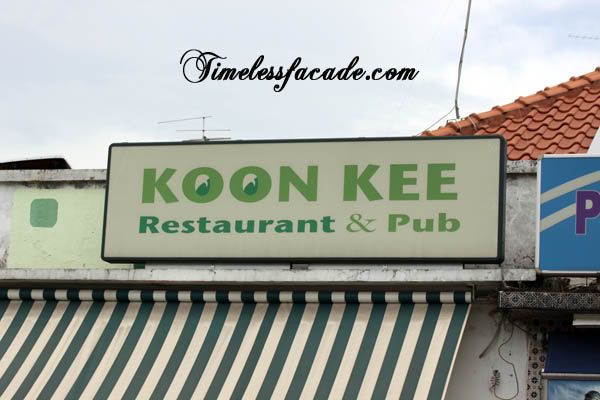 Was in the mood for
hor fun
(河粉) aka thick flat rice noodles, so headed down to Koon Kee after hearing/reading some pretty good stuff about it. It definitely helped that it was within a 5 minute bus ride from my house.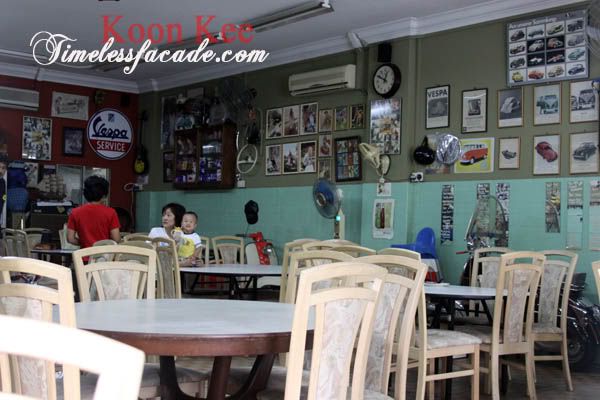 Interior & Menu
Located in a rather old shophouse at the beginning of Yio Chu Kang road, just opposite Serangoon Stadium, Koon Kee has a rather dated interior that would probably invoke nostalgia in the older generation. The walls are lined with interesting collectables that the owner has amassed over the years, which add to the retro effect. The place is not air conditioned by the way, but has plenty of fans to keep the heat at bay.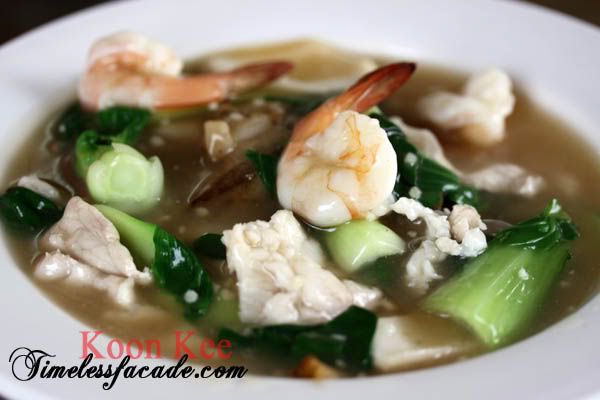 Hor Fun ($5)
The seafood
hor fun
had relatively generous servings of pork, fish slices and of course lots of greens to go along. The ingredients weren't exactly the freshest, but still palatable. The gravy didn't come across as too starchy and had a light garlicky taste to it while the
hor fun
had a stronger then usual
wok hei
taste but I would have preferred it to be a little more burnt. It all boils down to personal preference though.
Beef Hor Fun ($6)
Personally I am biased towards the beef
hor fun
as I am an avid fan of beef. The gravy was more robust (or is it a psychological thing?) with a heavier dosage of garlic and pepper. The beef slices tasted like they had been well soaked in tenderizer but I guess its common for most places that do this dish. And yes, I would have preferred the
hor fun
to carry a slightly stronger
wok hei
taste.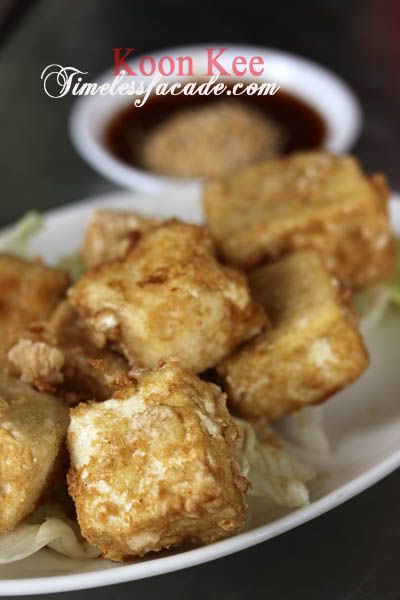 Special Tofu ($6)
There was nothing special about the tofu honestly. It carried a coating of flour on the outside which was fried to a crisp but a little too thick for my liking. And though soft, it was bland and had to be eaten with the accompanying sweet and mildly spicy sauce with crushed peanuts.


Egg Foo Yong ($6)
This dish was like your everyday fried egg save for bits of carrots, vegetables and strands of crab meat in it. Nothing like the ones I had in Hong Kong or Canada. Decent but probably not something I'll order again for $6.
All in all, I think prices are a wee bit steep for the
hor fun
, especially when the place is pretty much like a coffee shop. Price aside, quality is above average and worth a try. I understand that there are limited quantities of
hor fun
each day so please go early.
Final Verdict:
Ambience:NA
Service:NA
Food:6.5/10 (7/10 for the
hor fun
)
Value for money:6.5/10
Overall:6.5/10
Address: 66 Yio Chu Kang Road
Contact: 6288 1206
Opening Hours: 12noon - 2.30pm, 6pm - 930pm. Closed on Thursday.