Took a trip up north to stay for a couple of days at Genting Highlands and had dinner at The Olive, an award winning western fine dining restaurant at Genting Hotel.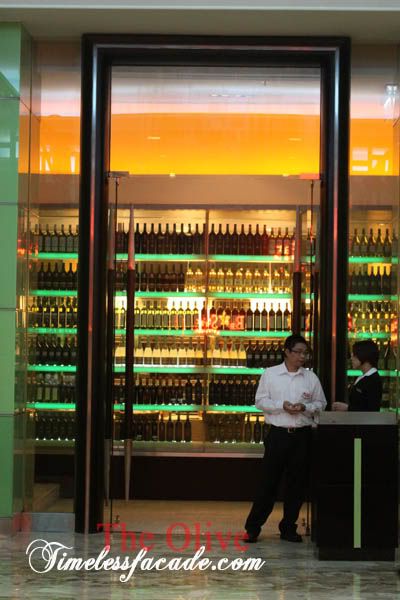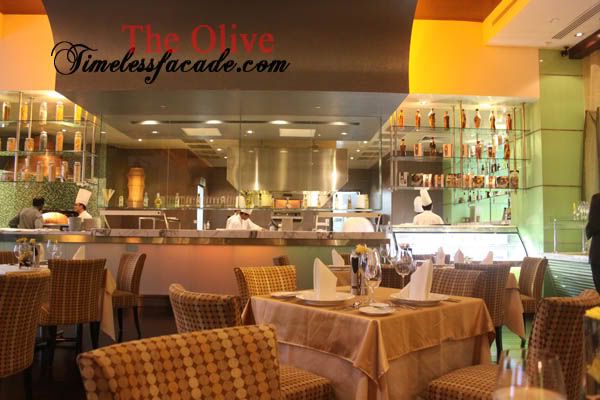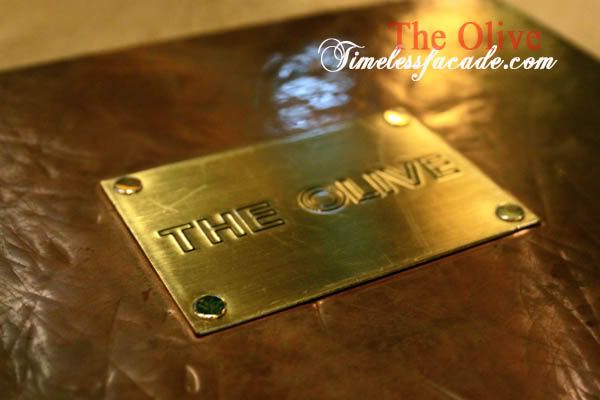 Exterior & Interior
Located at lobby level of the 4 star hotel, this restaurant isn't exactly my idea of posh. Sure, the touches are there but overall its more of a casual dining environment then that of a fine dining establishment. Makes me wonder about the suits that the wait staff don.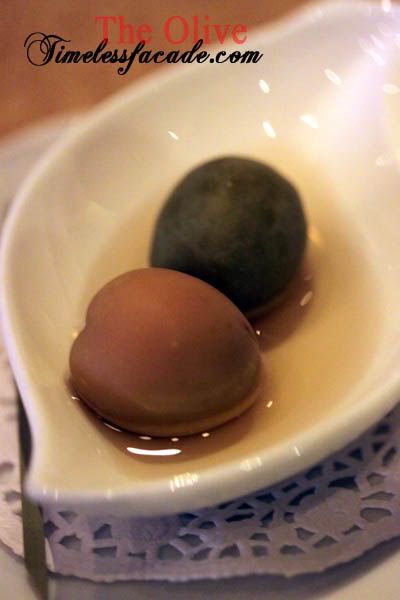 Complimentary Olives & Bread
Apparently the restaurant is named after olives, hence it is no surprise that olives are served in olive oil as a complimentary appetiser, alongside a basket of bread which consisted of focaccia, soft rolls and intriguingly, squid ink bread. It's a first for me but honestly I wasn't quite blown away by the taste as it was rather bland. Texture wise was good though - soft and fluffy.


Lobster Bisque
The lobster bisque was done quite well. Rich and creamy enough without being too overwhelming. The two chunks of lobster meat within proved fresh and crunchy, if not a little ungenerous.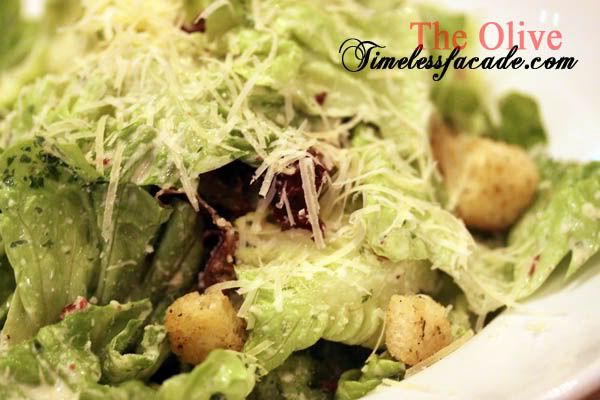 Caesar Salad
I guess the caesar salad wasn't anything to shout about. Fresh greens, loads of dressing, grated cheese and croutons. Standard fare if I may say, save for the huge portions.


Black Angus Grain Fed Tenderloin
Well grilled and a little charred on the outside while maintaining a medium rare doneness inside, the tenderloin was quite good in my humble opinion. Homogeneously rubbed with salt, the beefy taste came through but didn't threaten to overwhelm. Only gripe I had was that the tenderloin came across as a wee bit too chewy and dry. The Bearnaise sauce was suppose to be flavoured with wasabi but I couldn't quite make out any though.


Frozen Mango Creme Brulee
A most excellent dessert if I may say. The creme brulee's texture was reminiscent of ice cream, albeit a little softer yet tasted like creme brulee infused with mango - rich and creamy and sitting in a shallow pool of cherry ragout. Very good! Instead of the customary layer of torched caramel atop the pudding, a burnt caramel wafer is served instead. The accompanying macadamia nut ice cream was smooth and carried a nice and light nutty flavour.


Bill
1 soup, 1 salad, 1 main and 1 dessert cost about 245rm without any discount (about $102 SGD). Sure its definitely not cheap but I am inclined to think that the quality of food is well worth the splurge, especially if you are on holiday.
Final Verdict:
Ambience:7/10
Service:7/10
Food:7.5/10
Value for money:6.5/10
Overall:7/10
Address: Lobby Level, Genting Hotel
Opening Hours:
Lunch: 12.00pm to 2.30pm (Sunday only)
Dinner: 6.00pm to 11.00pm
Website: http://www.genting.com.my/en/fb/continental/olive/index.htm