I was enticed by the prospect of stuffing myself with dim sum for tea so headed down to Peach Garden @ Thomson one Sunday afternoon. The
last time
I had dim sum at Peach Garden, the fare was decent and I was under the impression that if food quality remained consistent, this dim sum buffet could be well worth the money.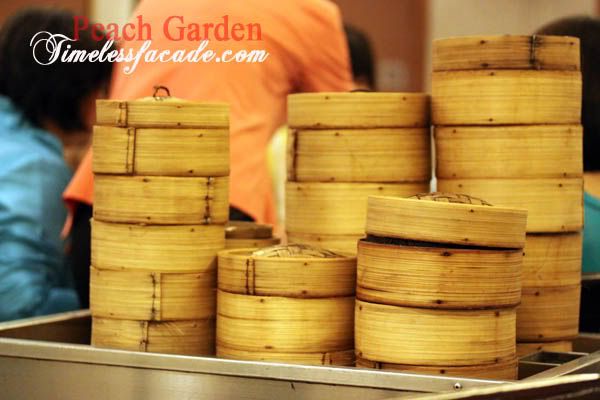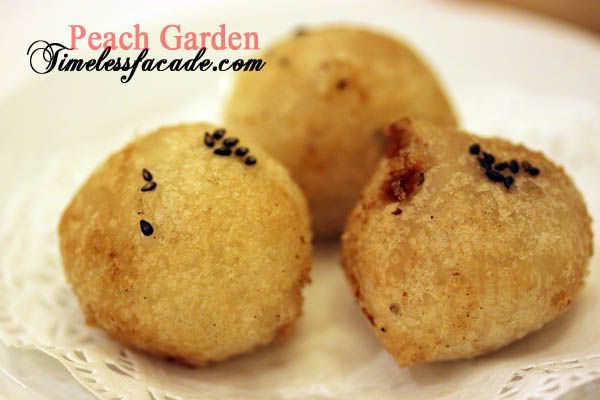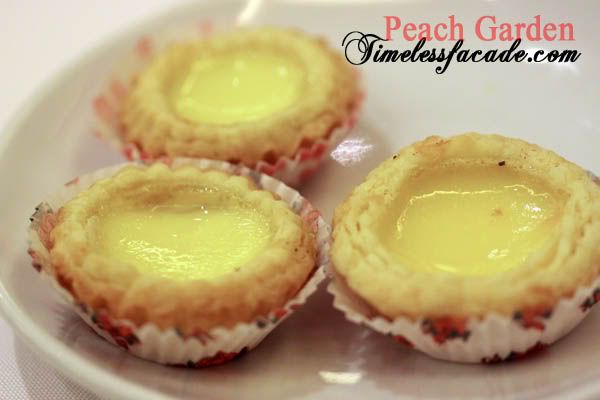 The place has a typical Chinese restaurant setting and looks deceptively small from the outside. The interior however, can seat probably in excess of a hundred pax. Though the place was packed to the rafters with people, I appreciate the fact that tables are spaced adequately apart, which makes for more privacy.
Variety
There is a "live" station where service staff dish out carrot cake, fried chicken, ice cream and the likes. Usual suspects like porridge, fruits and desserts can also be found at the station. Dim sum trolleys are pushed around periodically and you merely have to inform the wait staff of the dishes you desire. I counted less then 20 different dim sum varieties off the trolley, which include both steamed and fried variants. I found it quite a pity that Peach Garden didn't include their much loved (by me) custard bun in the buffet lineup.
Quality
Personally, I thought that the quality was average at best. The best dishes were probably the
Har Gao
and the Walls ice cream served up between 2 wafer biscuits. Everything else either tasted out of sorts or was too oily. We threw in the towel after only about half an hour when the whole buffet was suppose to last for two. I guess that says a lot doesn't it?
Service
Service was quite acceptably decent. No big boo boos or anything and our tea got refilled quite constantly.
Value for money
At about $20/pax after taxes, the buffet is not expensive per se but factor in the quality and I'm better off having ala carte elsewhere. This deal is only good if quality isn't of the utmost priority and you just wish to gorge yourself silly.
Final Verdict:
Ambience:7/10
Service:6.5/10
Food:6/10
Value for money:6.5/10
Overall:6.5/10
Address: #01-88 Thomson Plaza
Contact: 6451 3233
Opening Hours:
Mon-Fri: 11am-230pm, 6pm-10pm
Sat-Sun: 10am-230pm, 6pm-10pm
Website: http://www.peachgarden.com.sg/