Had a massive craving for thick crust pizzas but didn't fancy pigging out at Pizza Hut so the only other alternative was California Pizza Kitchen. It definitely helped that they were offering a national day promotion of 2 pizzas/pastas, 1 salad and 1 side for only $44++.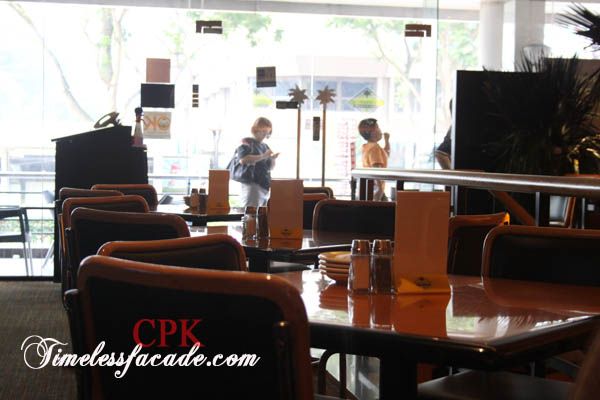 Interior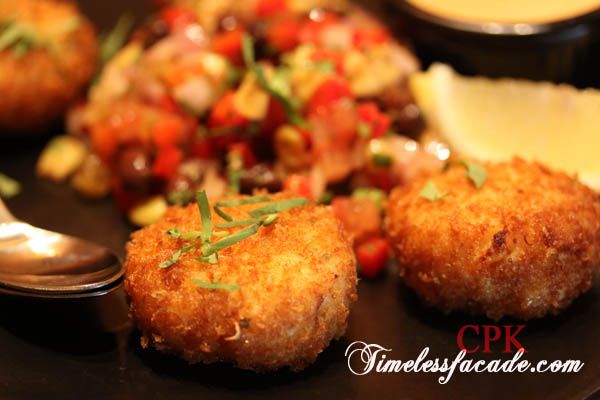 Crabcakes
Coagulated with flour - that was my first impression of the crabcakes. It certainly didn't help matters that the portion of shredded crab meat was dismal. Thought well deep fried, the crabcakes came across as rather nausea inducing if eaten in large quantities mainly cause of the oil.


BBQ Chicken Salad
Though simply done, I thought that the salad was quite appetising with chunks of chicken, crispy strips of flour and dollops of BBQ sauce, the heaviness of which was balanced out by the cut tomatoes and corn.


California Club Pizza
Interesting, the crust of the California Club was a little like
prata
- chewy and slightly elastic. Beneath the layer of mayonnaise lettuce and avocado lay bits and pieces of nicely smoked bacon and grilled chicken cubes. Honestly, it could have done with a little more mayonnaise as somehow the lettuce tasted really raw.
White Pizza
I am not sure how this pizza got its name but essentially it has 5 different types of cheese in it - Mozzarella, Fontina, Ricotta, Parmesan and Pecorino Romano. And you have the option of adding applewood smoked bacon for added flavour and texure, which I did. Honestly I love cheese but too much of it proved to be rather overwhelming for me.


Bill
I was rather disappointed with the standard of the food this time round as everything seemed rather slip shod. Perhaps it has to do with the promotion? I should probably stick to their signature pizzas next time round.
See my previous entry on CPK
here
.
Final Verdict:
Ambience:7/10
Service:7/10
Food:6.5/10
Value for money:6.5/10
Overall:6.75/10
Address: #01-42 Forum The Shopping Mall, 583 Orchard Road
Contact: 6836 0110
Opening Hours: Daily: 11.30am-11.30pm
Website: http://www.cpk.com/