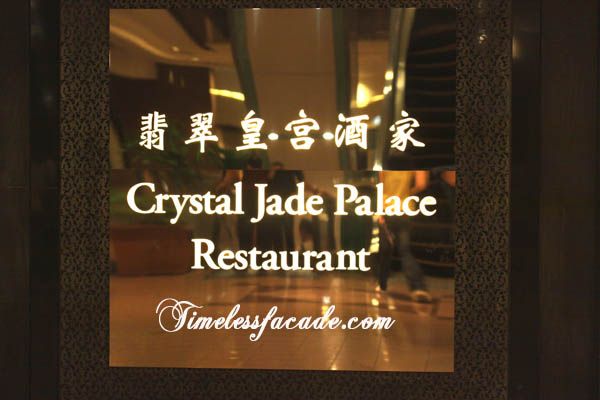 I had always been under the impression that Crystal Jade Palace and
Crystal Jade Golden Palace
were one and the same restaurant. But a chance dining encounter at Crystal Jade Palace some weeks back proved otherwise.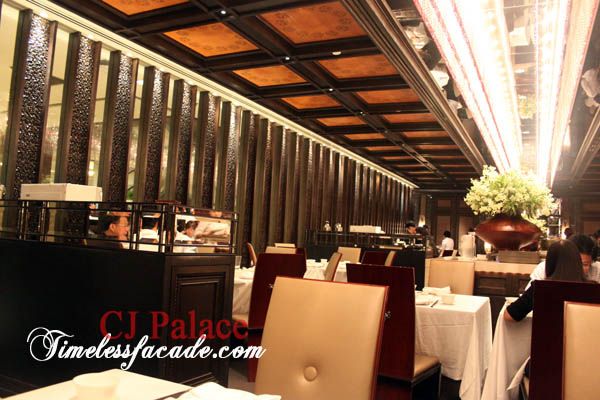 Interior & Menu
Like its equally upscale sibling, Crystal Jade Palace boasts a tastefully designed interior that oozes contemporary Chinese chic at its store in Ngee Ann City. And what's surprising is that amidst the recession, the place was packed to the rafters by about 8pm. And you would think that such an upscale Chinese restaurant would see a decline in patronage.


Double Boiled Shark Bone Soup
The restaurant's shark bone soup was honestly not my cup of tea. It came across as way too milky for my liking and rather bland. And the sticking point was the thick layer of residue it left on my tongue.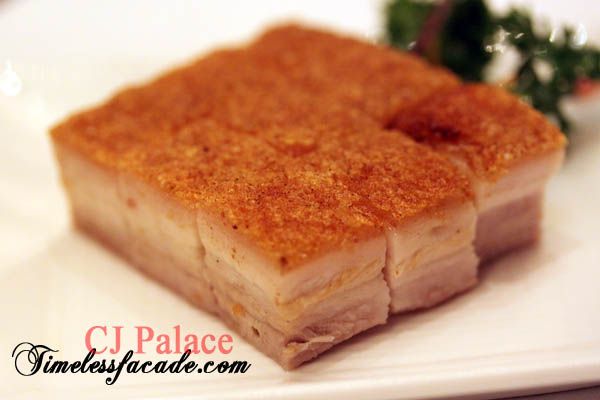 Roasted Pork Belly
I'm a sucker for roasted pork belly and this one had crackling crisp skin above proportionately lean meat that wasn't too dry or salty. I would have loved to have seconds if not for my very strained wallet.


Roast Duck
The roast duck's skin wasn't crisp and there was a lingering fowl taste. Decent nonetheless but I've had way better and definitely not worth the 18 bucks.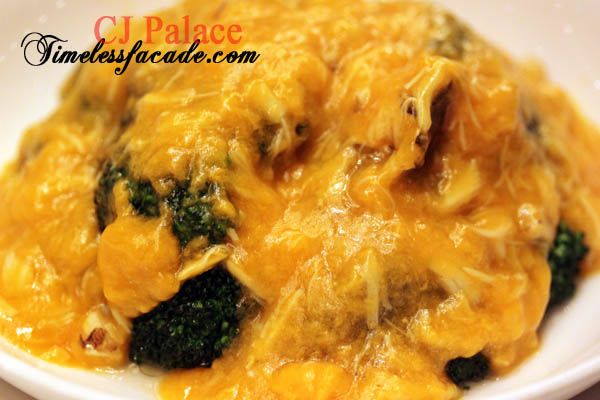 Broccoli with Crab Roe
Tasty but the gravy was a little too starchy which made me nauseous after a bit. However, the serving of crab meat was generous and the broccoli, cooked just right, which more then made up for it. Best eaten with rice.

Deep Fried Ice Cream
Overinflated best describes the deep fried ice cream, which had a thin hot air inflated crust that looked and tasted like what you would find in
goreng pisang
. And within that crust lay a scoop of peach flavoured ice cream that seemed to be melting at an exponential speed. Decent.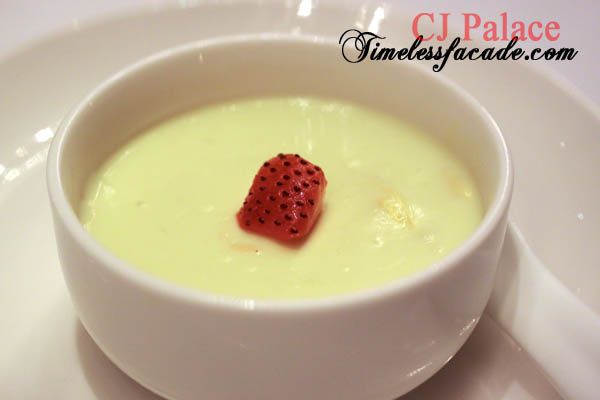 Durian Pudding
Durian shreds embedded within smooth and chilled pudding that promised a glimpse of the real mccoy. What's not to like? However I prefer puree or real durian flesh anytime.


Bill
Dinner for 2 crossed the century mark at about $106. I am not sure that the quality of food commands such a high price tag and I definitely favour Golden Palace over this, even with the not too recent disappointment. Service is generally good but I sure didn't like the idea of sitting only about 30cm away from the next table.
Final Verdict:
Ambience:7.5/10
Service:7/10
Food:7/10
Value for money:6.5/10
Overall:7/10
Address: #04-19 Ngee Ann City
Contact: 67352388
Opening Hours:
Monday – Friday: 11.30am – 3pm, 3pm – 11pm
Saturday: 11am – 3pm, 6pm – 11pm
Sunday: 10.30am – 3pm, 6pm – 11pm
Website: http://www.crystaljade.com/CrystalJadePalaceRestaurant.htm