Dinner was at Cafe De Hong Kong (CDHK for short), a small restaurant selling HK style
cze char
dishes that have garnered rave reviews from many sources, both mainstream media and blogs alike.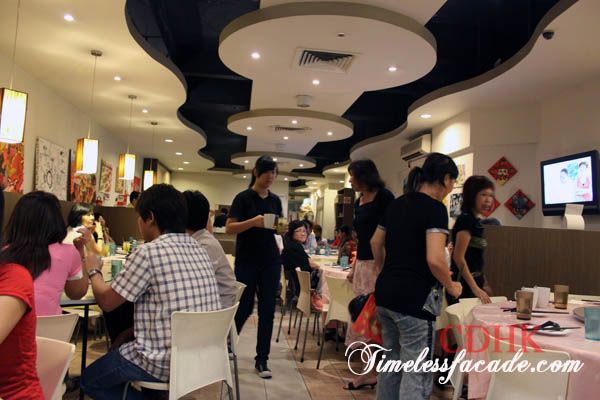 Interior & Menu
Inconveniently located at the beginning of Balestier Road, just off the junction of Thomson Road and Balestier Road, CDHK looks like just any eatery that dots the entire stretch of Balestier Road. Step in however and a HK cafe style decor greets you with its quirky design and white washed walls. Parking in the area can pose a problem so cabs or public transport might be a better alternative.


Rice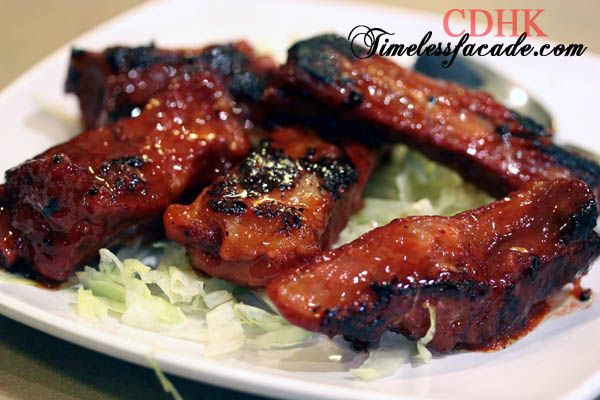 Pork Ribs
Looking beautifully charred around the edges, the ribs were fall of the bone tender but came across as bland even with the sauce. Could have done with a little more marination. Mildly disappointing to say the least.


Salad Dressing Prawn Ball
I couldn't see the reason why this dish came highly recommended by our waitress. The prawn balls didn't exactly wow any of us at the table though I must admit that it was still quite decent nonetheless - crunchy with a dollop of mayonnaise. Then again, how bad can anything with mayonnaise be? I did like the broccoli though, which was cooked just right.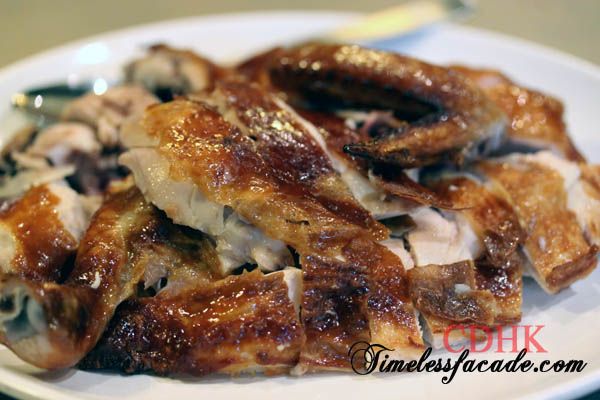 Roasted Chicken
Apparently this dish is so popular that you have to make a booking for it when you make your table reservation and that's exactly what we did. The half chicken (for the 5 of us) was more then adequate, which is rather surprisingly considering that in some places, a whole chicken might not even be sufficient. Consistency is suspect here as some parts of the chicken were juicy and tender while other parts tiptoed into the dry region. There was a higher salt content in certain areas as well.


Supreme Tofu
The tofu came with a thin slice of scallop on top and was silky smooth but lacked savouriness. Decent but nothing fantastic. Makes me wonder about the supreme in the name.


Stir Fried You Mak Cai with Dace Fish
Personally I thought that the vegetables were a little limp - the result of overcooking. The slight saltiness from the dace fish was apparent and I appreciated it. Overall nothing too fancy or outstanding, but definitely palatable.


Bill
The bill for the 5 of us was just shy of $100, which isn't too expensive by any standards. However, I can't quite attest to the rave reviews that have been popping up ever so often. Still, food and service is decent so probably still worth a try.
Final Verdict:
Ambience:6/10
Service:6.5/10
Food:6.5/10
Value for money:7/10
Overall:6.5/10
Address: #01-01 Eastpac Building, 586 Balestier Road
Contact: 6255 3865
Opening Hours:
Tue-Sun
Lunch: 11.30am - 3.00pm
Dinner: 5.30pm - Midnight