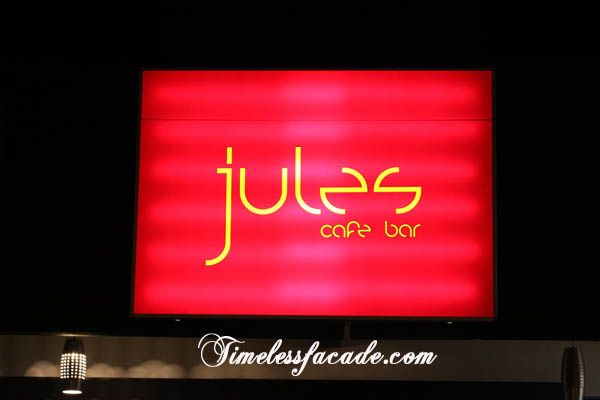 Reclusiveness seems to be the name of the game these days as small "boutique" restaurants start up in not too accessible locations, just like Jules, a tiny cafe whipping up Australian cuisine in the north eastern heartlands of Singapore.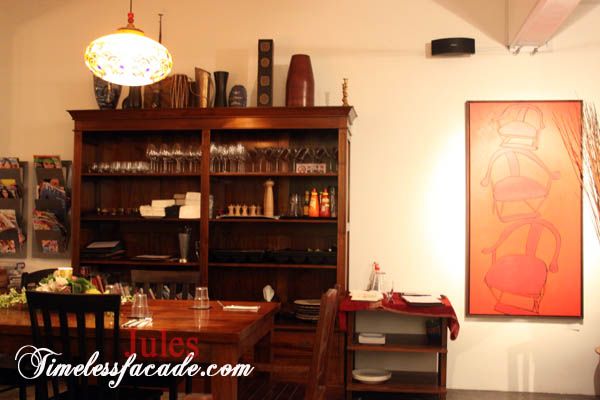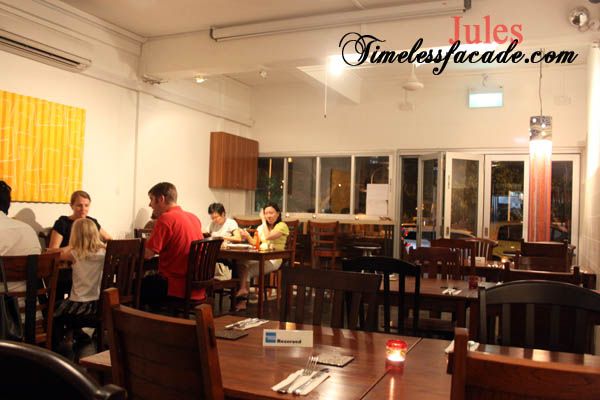 Interior & Menu
Nestled in the midst of a private estate just opposite Nanyang JC, Jules plays neighbour to a seafood restaurant (Punggol Seng Choon I believe) and is visible from afar with its brightly litted crimson red signboard. The place is tiny and sparsely furnished, complete with granite flooring and wooden furniture. Air conditioning is a luxury unless you are seated just below one of the two units present. Fans attempt to cool things down a little but don't make much of a difference especially if you are taking the table just next to the counter.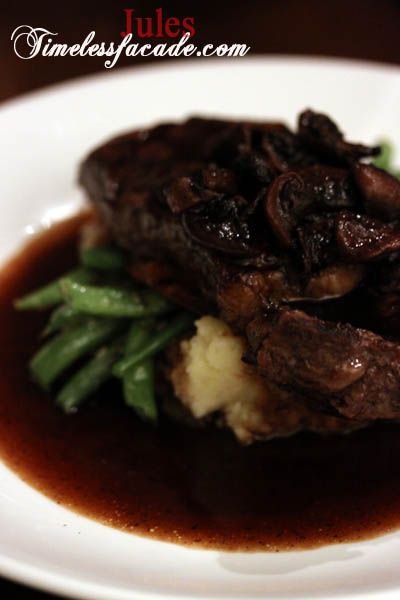 Stuff that I didn't get to try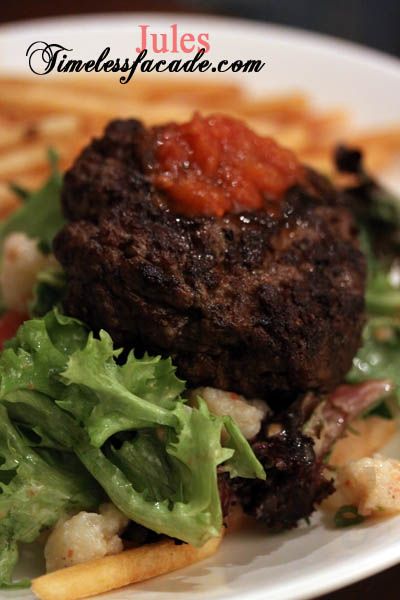 Wagyu Burger
Although I still maintain my stand that wagyu beef should never been minced into patty, Jules did quite a good job on the beef I must admit. The patty's texture was uneven and I could make out bits and pieces of fat, which contributed to the chewy texture. The inherent beefy taste reminded me more of steak then patty, which was definitely good and I certainly appreciated the dollop of sundried tomato puree atop. The bread was average though and so were the fries.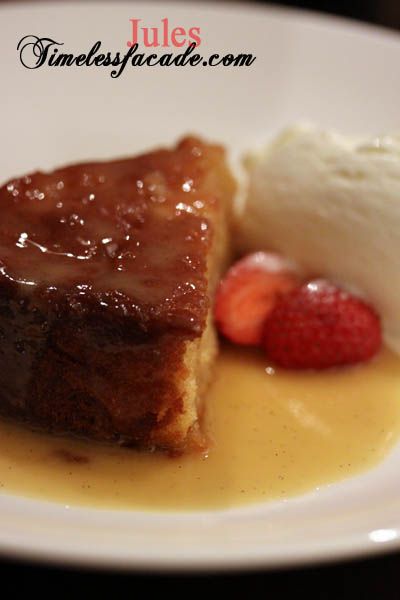 Fig Pudding
I don't know what prompted me to order the fig pudding. Maybe it was the wait staff's recommendation. But I'm glad I did. I'm not exactly a fan of figs but the pudding was nice and moist without coming across as too sweet. Small pieces of figs were lodged within and the sauce had vanilla beans in it. Served with a scoop of vanilla ice cream, it proved to be a nice sweet ending to conclude the meal.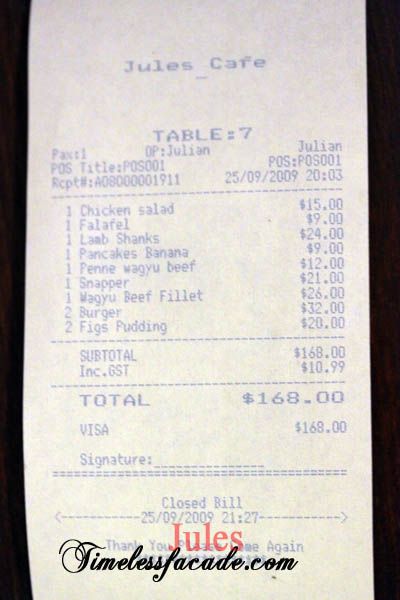 Bill
Prices are nett (no GST, no service charge), which is a huge plus. On my part, I forked out $26 for the burger and the pudding, which is very reasonable given the quality. Service was decent as well but the wait can be quite long especially if you have a big group. That aside, they probably need to look into installing more airconditioners to cool the place down.
Final Verdict:
Ambience:6.5/10
Service:7/10
Food:7.5/10
Value for money:7/10
Overall:7/10
Address: 15-1 Jalan Riang
Contact: 6858 2827
Opening Hours:
Mon-Fri: 11am-2.30pm, 5.30pm-9.30pm
Sat-Sun: 8am-2.30pm, 5.30pm-9.30pm
(Closed on Tue)