On account of the complimentary Peking duck, I decided with much trepidation, to give Man Fu Yuan a chance to redeem itself after my
previous dim sum lunch
there turned out absolutely disastrous. This time it was for dinner though.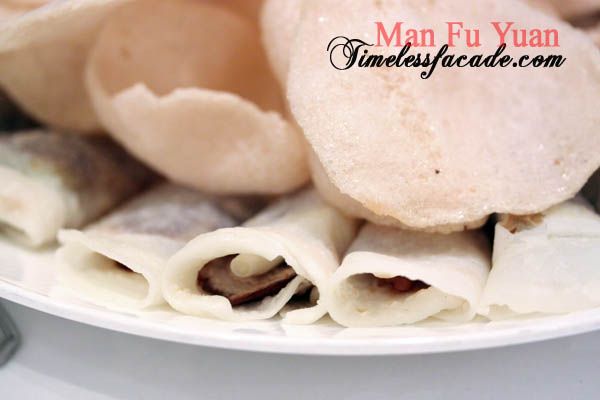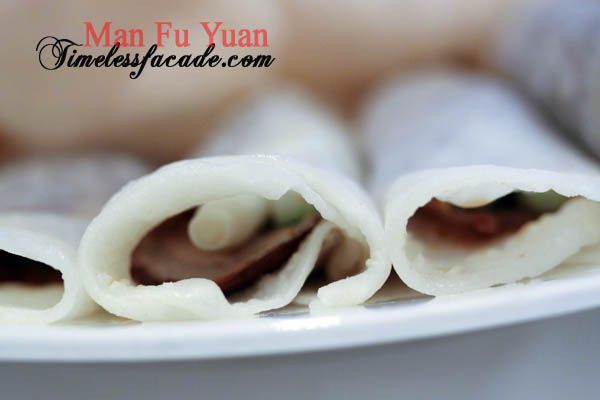 Peking Duck
I honestly didn't expect much from a complimentary dish and to say that I was pleasantly surprised would be an understatement. The duck set the tone right for the evening with its crisp skin sans the fat, wrapped in a lightly chewy/elastic crepe that reminded me uncannily of
kueh
. Interesting and definitely a change from the usual ones. The sliced meat did pale a little in comparison though, coming across as a wee bit too tough but at least it wasn't too gamy. Just for the record, the duck goes for $60++ on the menu.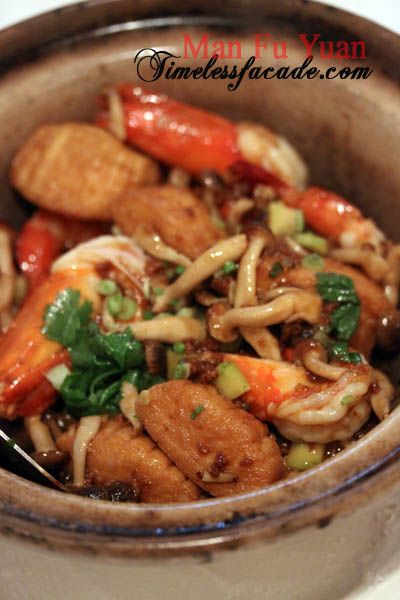 Braised Homemade Beancurd with Live Prawn, Shimeji Mushroom and Minced Pork Sauce
The homemade beancurd had a nice savoury and mildy sweet taste to it, coupled with relatively small but fresh and sweet prawns and drizzled with a full bodied meat sauce - A simple yet appetising dish. I would have liked the beancurd a little more silky though.


Poached Asparagus with Bamboo Piths, Chinese Lyceums and Greens in Superior Broth
This was a simple yet tasty dish, with the superior broth (上汤) light yet flavourful. The asparagus, which came wrapped in crunchy bamboo pith (looked to me like fish maw at first glance), was cooked just right - crunchy and not too soft.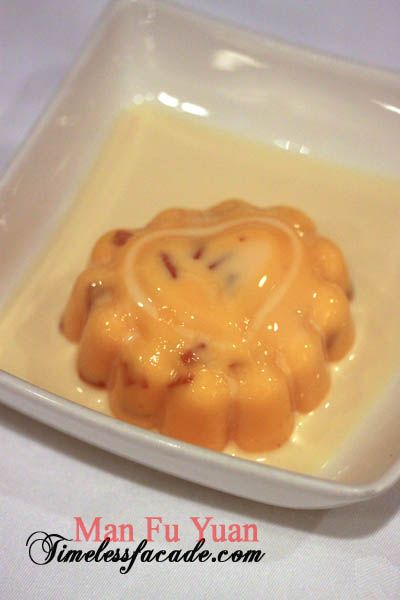 Mango Pudding
We rounded up our meal with a heart shaped mango pudding that was probably the sole disappointment that evening. The taste of mango was rather watered down but the sole consolation was that it didn't come across as too milky.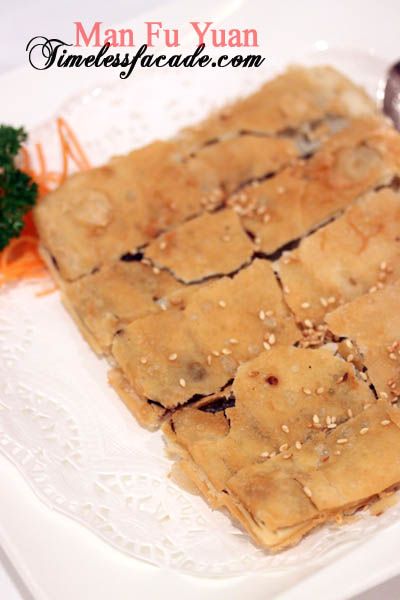 Red Bean Pancake
Well at least the red bean pancake fared better. Flaky exterior with just the right amount of flour, it would have been great if the red bean paste was slightly more concentrated. Still a good eat nonetheless.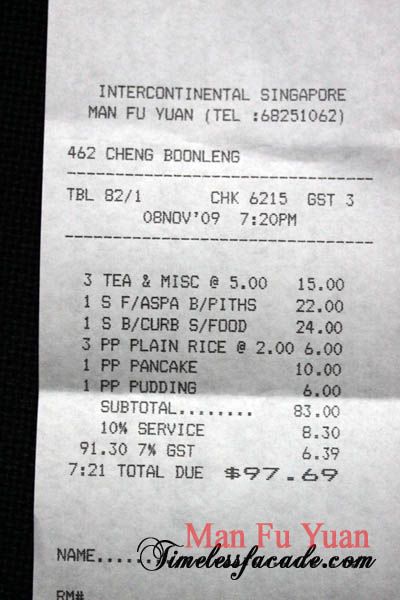 Bill
I would say my perception of Man Fu Yuan has turned on its head 180 degrees after this dinner, putting me at a crossroads as to whether I should return. Prices are definitely not cheap and comparable to renowned Chinese restaurants in other hotels. Service was alot better this time round and so was the food. My take? I'll be back for their dishes but not for their dim sum.



Final Verdict:
Ambience:7.5/10
Service:7.5/10
Food:7.5/10
Value for money:6.5/10

Overall:7.25/10

Address: 2F Intercontinental Hotel

Contact: 6825 1062

Opening Hours:

Lunch: 11 am - 2.15 pm

Dinner: 6 pm - 10.30 pm

Website: http://www-singapore.com/intercontinental/dining.htm#2


ps: I will be in Europe starting tomorrow and will only return on the 14th. Will update when I get back. Cheers!