It all began with a simple phone call. The phone call that got us a reservation at The Dining Room at Resorts World Sentosa, which opened to much fanfare less than 2 weeks ago.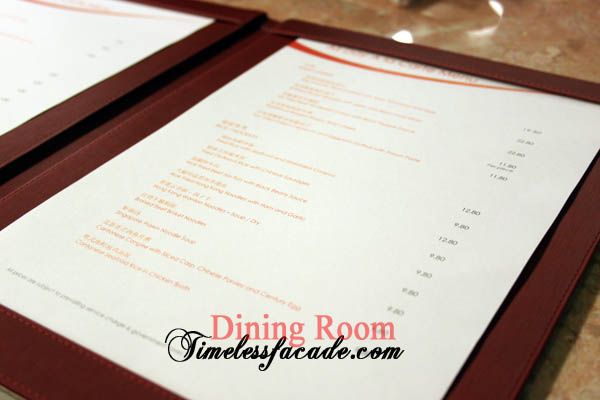 Interior & Menu
Billed a fine dining Chinese restaurant, The Dining Room is located on the second floor of the invite only Crockford Towers. Reservations are highly recommended as entry into the hotel is restricted and only if your name appears on the security list will you be allowed in. Apparently the restaurant doesn't take walk in customers. The dim sum menu is very limited (think less then 10 items) and while the ala carte menu offers slightly more choices, it is still limited by any standards.


Charcoal Roasted Pork
The would be highlight of the meal (or so I thought), was the charcoal roasted pork. In reality, it was nothing but a joke. It didn't carry any smokiness stemming from cooking with charcoal nor was the skin crisp or salty enough. I would expect such standards from the roast pork stall in the wet markets, but at an upclass Chinese restaurant? I really don't think so. It definitely didn't help that portions weren't exactly generous.


Steamed Siew Mai
A tad too soft and salty was what I thought of the
siew mai
, dashing any hopes of redemption for the roast pork. Disappointing!
Steamed Har Kow
The prawns were overly salty while the skin was so thick that it tasted gross after the
har kow
had cooled down. Which leads me to wonder why the copious amounts of salt in both the
siew ma
i and
har kow
. An accident or a masking technique?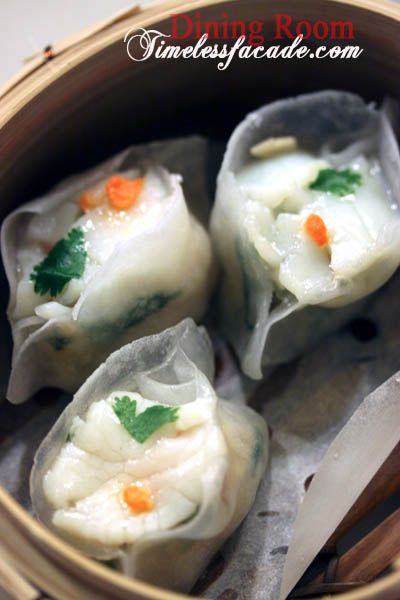 Steamed Scallop Dumpling
As with the har kow, the prawns in this dish were overly salty as well. I could see the scallop but couldn't make out any taste as everything was just overwhelmed by salt. At least the skin was reasonably thin though.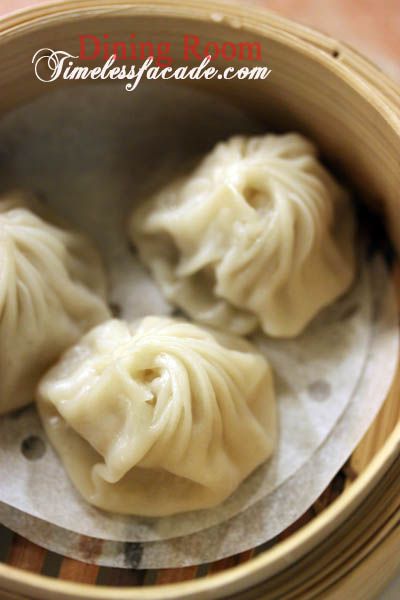 Steamed Xiao Long Bao
If you like the XLBs from Ding Tai Fung, you might like the ones here as both taste similar. The quality control on the XLBs were suspect though, as some had fluids gushing out while others were barren. Depending on your luck, the XLBs may prove to be quite decent.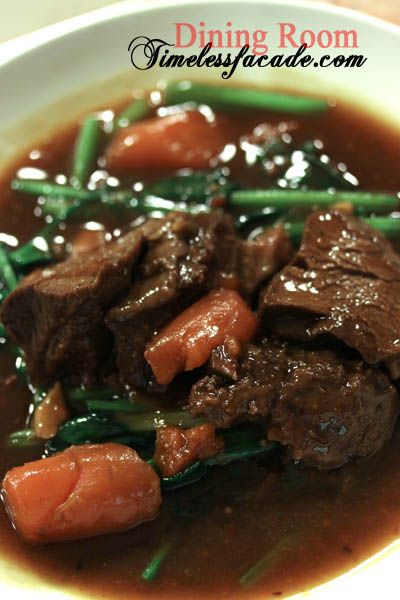 Wagyu Beef Cheek
Served with carrots and vegetables, the wagyu beef cheek was nothing fantastic - overly soft without any bite. The gravy tasted like any run off the mill beef dish gravy. Palatable but not something I'll order again even though I love my beef.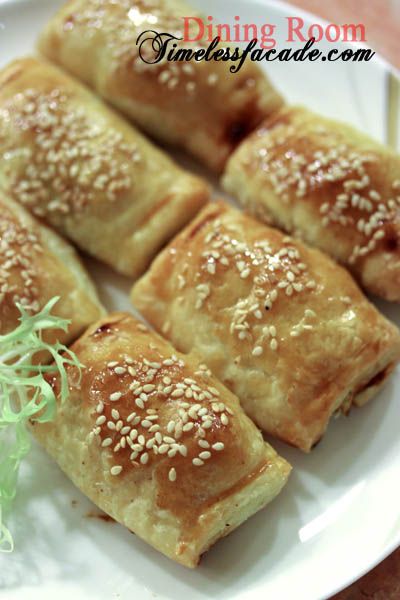 Baked Char Siew Puff
With such a dismal repertoire of dishes prior to the
char siew puff
, I had lost all hope of unearthing any gems in this restaurant. And I'm glad I didn't place any hope on this. Sure, the pastry was flaky with an ever so slight hint of buttery goodness, but there was an inordinate amount of fat meat in the puff, which made it nausea inducing and definitely didn't do my health any good.
Bill
It was a unanimous decision. $155 for 5 pax for such hawker centre quality food was totally absurd. And to top it off, we weren't exactly full after the lacklustre dim sum session. Service was good but waiting time for our food could have been shorter. In conclusion, all the hype was for naught and I will not be back in a hurry unless the restaurant bucks up on its food quality.
Final Verdict:
Ambience:7/10
Service:7/10
Food:6/10
Value for money:5/10
Overall:6.25/10
Address: Level 2 Crockford Towers, Resort World Sentosa
Contact: 6577 8899
Opening Hours:
Breakfast: 6:30am - 10:30am
Lunch: 12:00pm - 2:30pm
Dinner: 6:30pm - 10:30pm
Website: http://www.rwsentosa.com/language/en-US/ShoppingDining/Dining/DiningTheDiningRoom