Had lunch at The Dining Room at Raffles Town Club, which shares the same name as a
Chinese restaurant
in the upclass Crockford Towers at Resort World Sentosa, though the former has been in existence long before RWS made its foray Singapore. On a side note, Sheraton Towers Hotel has a restaurant named The Dining Room as well. Is the name generic or what?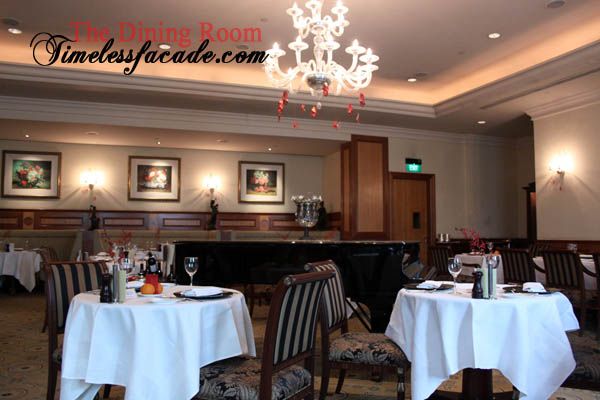 Interior
Hidden in one corner of the club (the whole clubhouse is quite a maze actually), The Dining Room features a modernly styled interior with touches of classic European grandeur, giving rise to an understated luxurious yet cozy setting.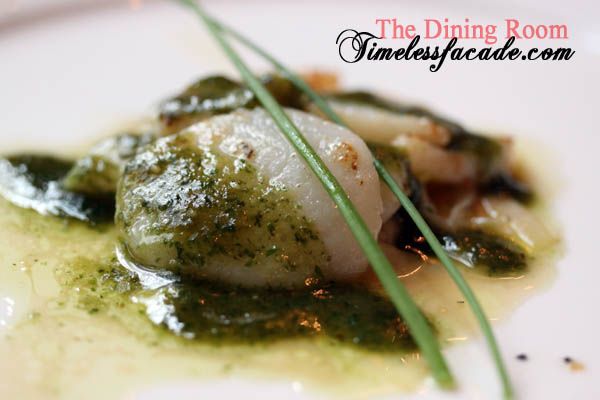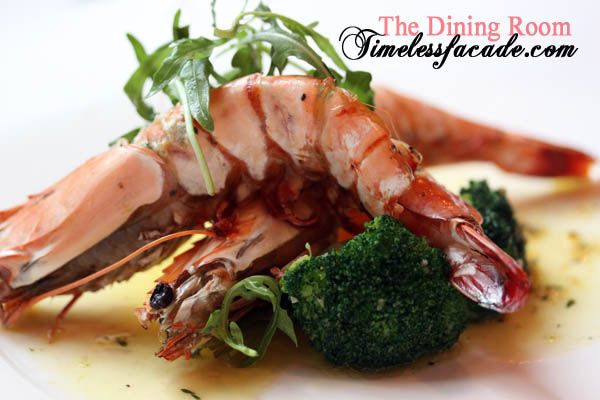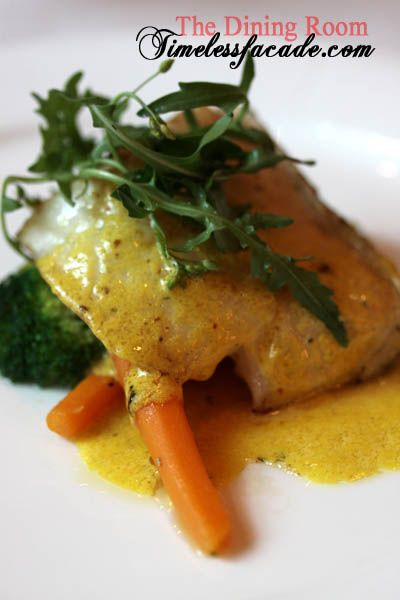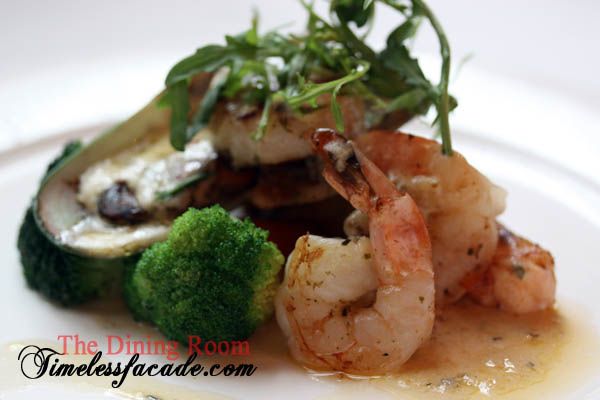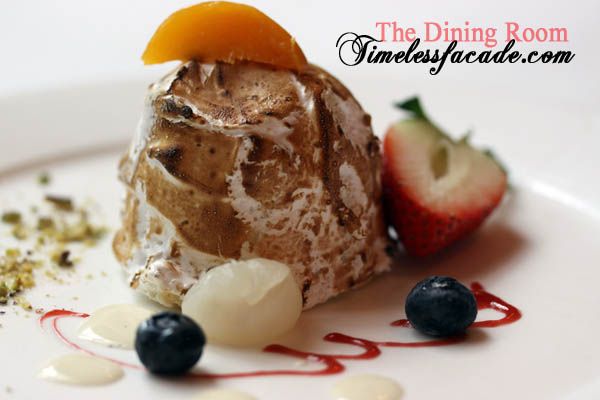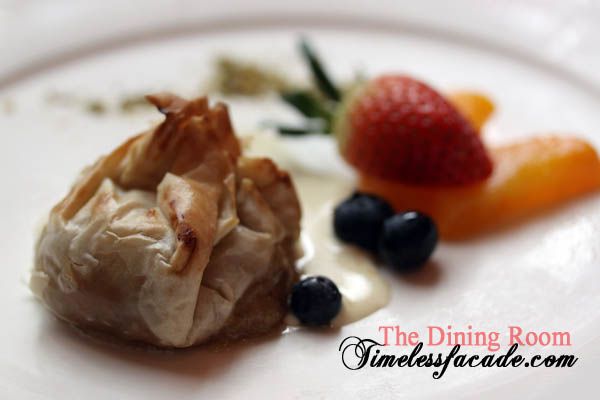 Stuff that I didn't get to try
Lobster Risotto
Though this came as an appetiser (very small portions), the risotto was al dente, with a nice overall smooth and creamy feel to it. I could make out a whiff of truffle oil as well. Lobster portions were minimal of course and I thought that there was a mild overdose of salt. But other than that, it was a good starter.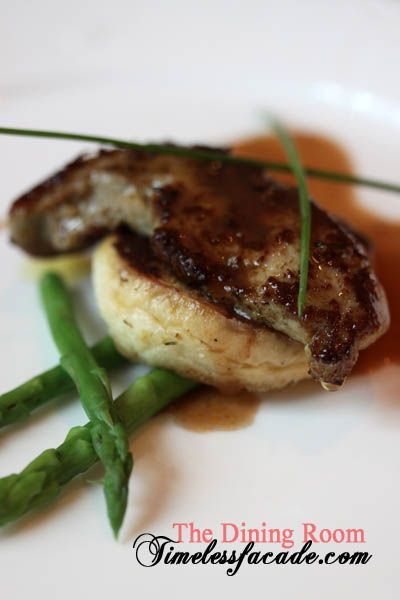 Pan Fried Goose Liver
Nicely pan fried with little charred bits, the foie gras was smooth but not exactly what I would term as silky. And check out the copious amounts of oil in this tiny piece of liver. I'm not sure the 2 sticks of asparagus did any good in making this dish "healthier" so to speak.


Prime Rib of Beef
Deviating a little from my request, my prime rib was done medium well instead of medium rare and didn't carry much natural sweetness. On the upside, it was nicely grilled with a dash of salt for seasoning. Overall still quite decent.


Tiramisu
I certainly wasn't expecting a lychee in my tiramisu but I'm not complaining as I have a certain penchant for lychees, rambutans and the likes. I like the generous serving of mascarpone cheese but that's just about it. The sponge was a little hard but not dry, reminding me more of moist brownie, which isn't too bad if you can get past the psychological expectations part. If you like coffee, you will definitely appreciate the apparent coffee taste.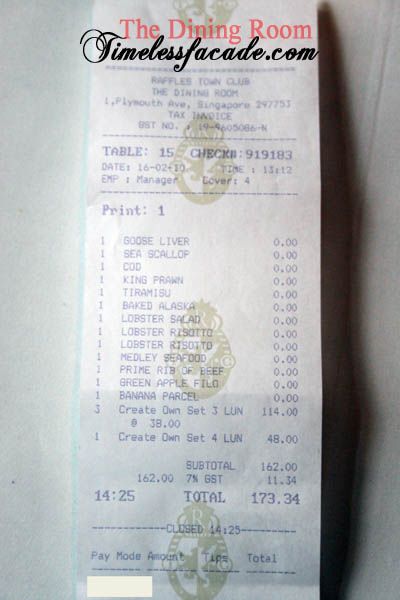 Bill
We had a leisurely and filling lunch in the comfort of an empty restaurant. Food in general hovered around the average to slightly above average level, which didn't quite justify the price tag ($173 for 4 pax) in my humble opinion. Still, brownie points for excellent service and professionalism. And it beats both the Japanese and Chinese restaurant at the club.
Final Verdict:
Ambience:8/10
Service:8/10
Food:6.5/10
Value for money:5.5/10
Overall:7/10
Address: Third Storey, Whitley Wing, Raffles Town Club
Contact: 6357 3337
Opening Hours:
Lunch – 12:00noon to 3:00pm (Daily)
Dinner – 6:30pm to 11:00pm (Daily)
Website: http://www.rafflestownclub.com.sg/03_w&d_western.html