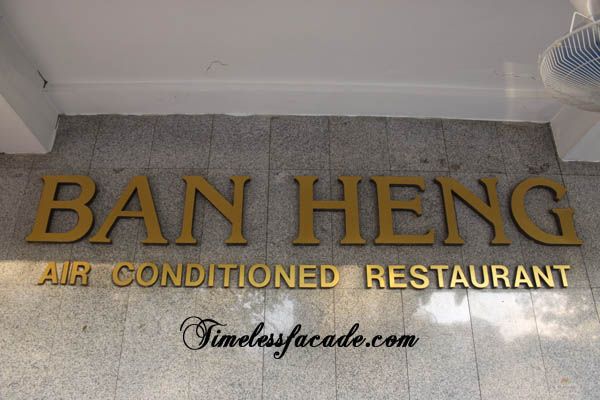 If you have ever tried out Ban Heng's buffet selection, you might probably agree that it's skewed pretty much to the quantity and not so much the quality aspect of things. However we decided to give Ban Heng's ala carte menu a chance, to see how it would stack up against the likes of Liang Kee and Guan Hin, both reputable Teochew restaurants which were mere minutes walk away. And failing to make prior reservations, we were "relegated" to the corridor seats to dine amongst the fumes of vehicles attempting to snare a parking lot right in front of the restaurant.


Broccoli with Dried Scallops
Nice crunchy texture from the broccoli meant that it wasn't overcooked. Coupled with a not so generous serving of dried scallop, this dish was decent. Well at least it wasn't bland and the lightly salty/starchy gravy went well with rice.


Braised Goose
Ban Heng's rendition of this classic Teochew dish was simple yet appetising (portions were miserable though). Tender meat with a nice roughness that was complemented by the flavourful gravy. Very good! And for once I can actually say that the accompanying beancurd was good. Soft and silky unlike the dry and much firmer species that usually plonk themselves alongside this dish.


Braised Beancurd with Seafood
I was actually quite surprised to find scallops, pacific clams, sea cucumber, fish slices and the likes in this dish. In most places (high end restaurants are the exception) you honestly wouldn't expect to see anything close to sea cucumber or scallops served up with beancurd. The word "seafood" usually just entails fish slices, a couple of mushrooms, a tiny prawn or two and that's it. Technicalities aside, everything in the pot was well simmered in the rich gravy, resulting in a wonderful seafood feast.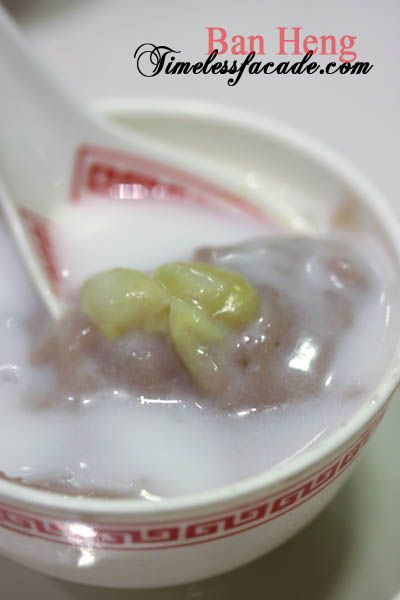 Orh Nee
Another hallmark of Teochew cuisine, the simple yet notoriously tedious to make, yam paste aka
Orh Nee
. Blanketed under a layer of coconut milk, the paste was a little moist and very smooth without being overly sweet. Personally I still prefer the drier variants but this one was undoubtedly good.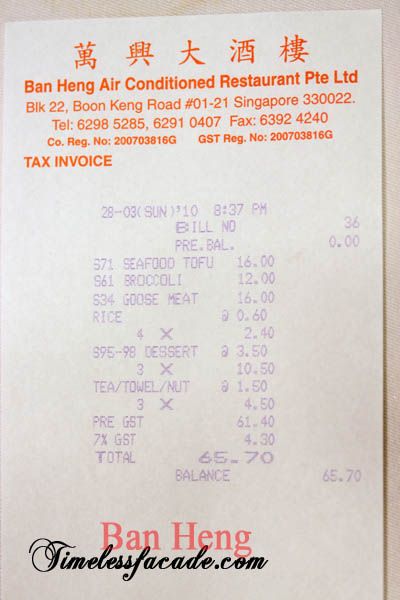 Bill
Apart from the long waiting time for our food, we had no real complains. Food quality was above average but price (almost $66 for 3 pax) was a wee bit on the high side. Service was decent but only from a couple of wait staff. If they can improve on their kitchen turn around time, I'll sign on as a regular customer.

ps: Remember not to try their buffet unless quantity, not quality, is what you are looking for.



Final Verdict:

Ambience:6/10
Service:6.5/10
Food:7.5/10
Value for money:7/10

Overall:6.75/10

Address: Blk 22 Boon Keng Road, #01-21

Contact: 62985285/62910407

Opening Hours: 11.30am–2.30pm, 6.30pm–10.30pm

Website: http://www.banhengrestaurant.com/