It seems that people nowadays are not content with just opening any western food stall at a neighbourhood, but one which purportedly offers high quality at a fraction of the price you would pay at a restaurant. Hot Box Bistro is one such upstart and has apparently generated a minor buzz in the foodies circle. And so I trudged down reluctantly one evening, not willing to uproot myself from the goggle box, only to pleasantly discover that the coffeeshop beamed live telecasts of the world cup as well.
Chicken Popcorn Bites
They were having a promotion for the chicken popcorn bites @ $2.90, which seemed too good to resist. Bearing a resemblance to deep fried soft shell crab because of the protruding bits of flour, the chicken bites were a little sweet yet salty - a direct correlation to mono sodium glutamate (MSG)? And where was the mustard mayonnaise sauce promised in the menu?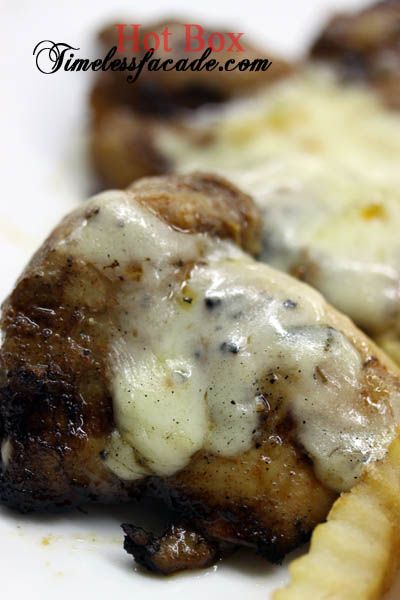 Paprika Chicken ($6.80)
A not so generous serving of thigh meat with a coating of melted cheese atop, the paprika chicken tasted rather mild and appetising, but the meat, though moist, could have been juicier. Nostalgia set in when I took a swipe at the fries. It reminded me of the simple fat laden fries I used to eat as a kid (fries nowadays are still fat laden by the way). The coleslaw was terrible by the way, bland and lacking in crunch.


Carbonara ($6.50)
This classic Italian pasta's cream based sauce seemed a little overly runny but the penne was done almost al dente with a generous serving of bacon bits. Two problems here. First, I'm not sure if the cream based sauce is made in house, but it sure tastes canned. Second, the bacon bits didn't exactly taste very fresh. I could make out a slight taste of oil amidst the cream.
In conclusion, the food isn't fantastic, but certainly still palatable. Pricing wise is a wee bit steep for coffeeshop standards but service is great. By service I am referring to the taking of orders, the delivery of food to the table and the casual banter between the staff and the customers. As for me, I won't be in a hurry to return.
Final Verdict:
Ambience:NA
Service:NA
Food:6/10
Value for money:6.5/10
Overall:6.25/10
Address: Blk 503 Jurong West ave 1 #01-855
Contact: 6560 3880
Opening Hours:
Mon: 11:30 am - 10:00 pm
Wed - Sun: 11:30 am - 10:00 pm
Website: http://www.facebook.com/pages/Jurong-West-Singapore/Hot-Box-Bistro/378685833192