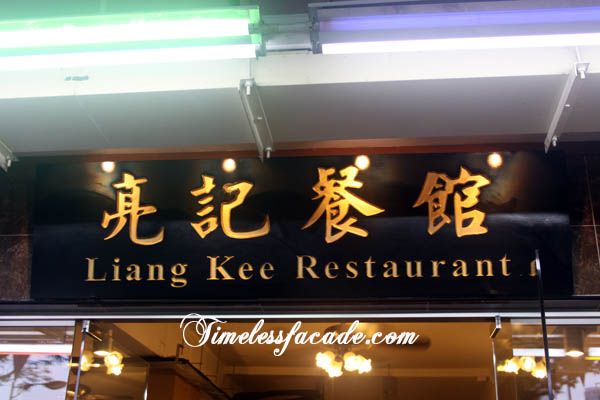 Liang Kee used to be housed in the now defunct Ellenborough market and known for its Teochew cuisine. After the death of its founder, 3 variants of the Liang Kee brand name have popped up, giving rise to the confusion as to which is the original and "authentic" outlet. If you are interested in reading more, see
here
.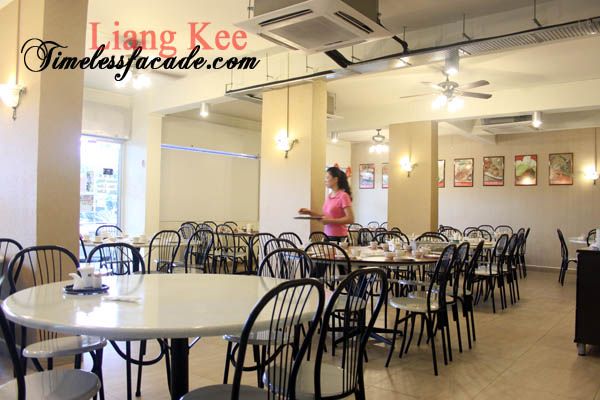 Interior & Menu
We chose to patronise the newly opened outlet at Whampoa, which moved from Robertson Quay, because of practical reasons - it was the closest one to our area and we had walked past it on our previous visit to
Ban Heng
. The air conditioned interior has limited seating and reservations on a weekend are necessary, or you risk either sitting outside in Singapore's humid weather or a long wait for a table to free up.
Teochew Braised Duck
I am not sure if geese is still in shortage but we had to make do with duck. And what a huge duck it was, going by the breadth of the meat slices. I did think that the duck was a wee bit too dry but at least it had a mildly rough texture that made for better chewing. The gravy was fragrant which did help to enhance the flavour of the duck.


Stir Fried Kailan with Prawn
This dish had a nice
wok hei
tint to it and the addition of
ti po
(crispy fried sole fish) accentuated the taste and texture. To top it all, the prawns were fresh and crunchy, making for a simple yet enjoyable vegetable dish.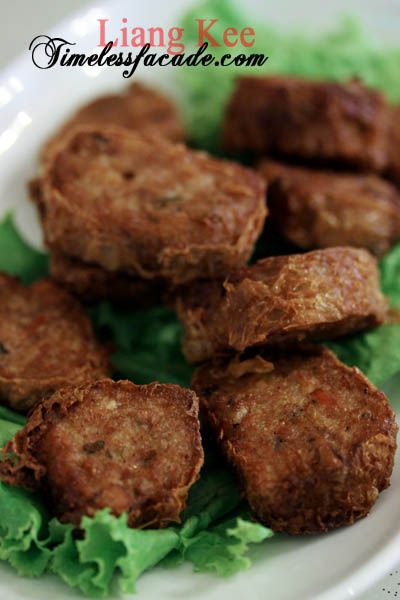 Prawn Rolls
Crisp on the outside, the prawn rolls were moist on the inside but a little overloaded on the fatty meat. And ironically, I couldn't quite make out any prawn taste even though it was called prawn roll. Palatable but could have been better.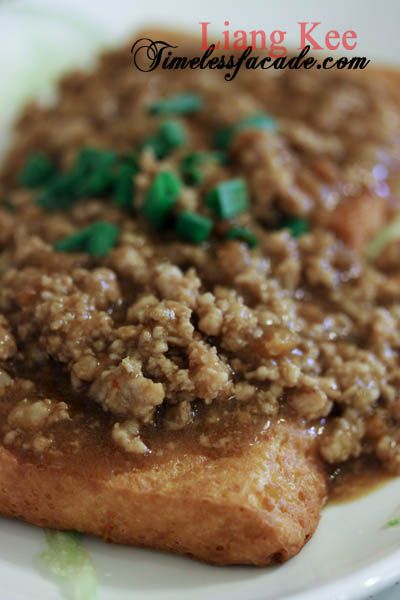 Liang Kee Beancurd
It seems like every mom and pop stall is making their own beancurd nowadays and Liang Kee, being an established brand, is no exception. The beancurd wasn't silky and had a strong egg taste coupled with a sublime savouriness, which I personally like. But the deal clincher was the minced pork gravy with dried shrimp that almost engulfed the slabs of beancurd. Very nice!


Pumpkin Yam Paste
An all time favourite of mine, the
orh nee
was nothing short of wonderful in my humble opinion. Fragrant with the smell of yam and smooth without being too oily or sweet. A perfect balance of texture and taste, allowing Liang Kee to catapult into my list of favourite
orh nee
places.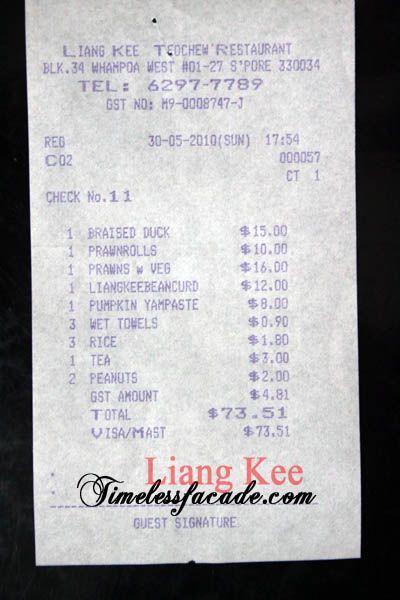 Bill
For the quality of food, $74 for 3 pax for dinner leans towards the value for money category, especially if you factor in the amount of food we ordered. Service was a little spotty but at least the lady boss (I presume) was nice enough. With
Ban Heng
,
Guan Hin
and Liang Kee all located in one stretch, it will be interesting to see how the competition heats up.
Final Verdict:
Ambience:6/10
Service:6.5/10
Food:7.5/10
Value for money:7/10
Overall:6.75/10
Address: 34 Whampoa West, #01-27
Contact: 6297 7789
Opening Hours: 11:00 am - 2:30 pm, 5:00 pm - 10:00 pm
Website: http://www.liangkee.insing.sg