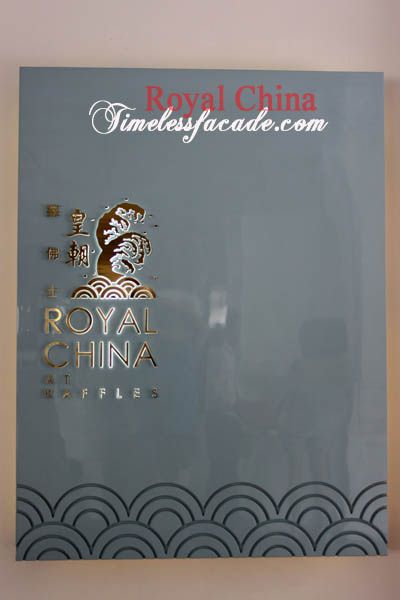 A visit to an old friend, Royal China, one of the handful of dim sum places which have been rather consistent to date. To be honest, we were weary of Japanese food from our recent trip to Tokyo and needed a quick dim sum fix.


BBQ Combination
The quintessential dim sum starter - Roasted and BBQ Pork combination, served up in tiny portions on a large platter. The skin of the roast pork wasn't very crispy but at least the fats didn't overwhelm. A little heavy on the salt though. On the other hand, I thought that the BBQ pork was well executed with little edges of fat providing a nice chewy texture and not coming across as overly sweet.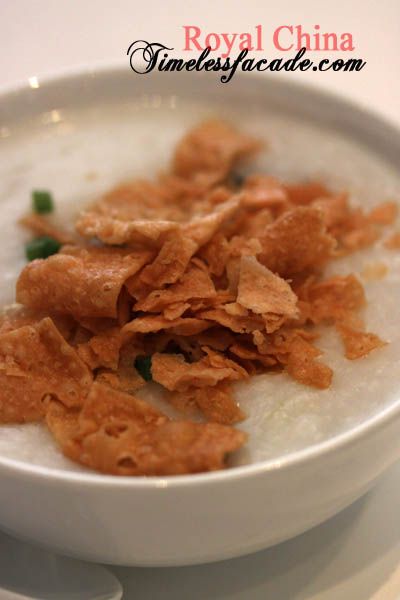 Century Egg Congee
Not a big fan or century egg so no comments really. I liked the crispy crackers atop though.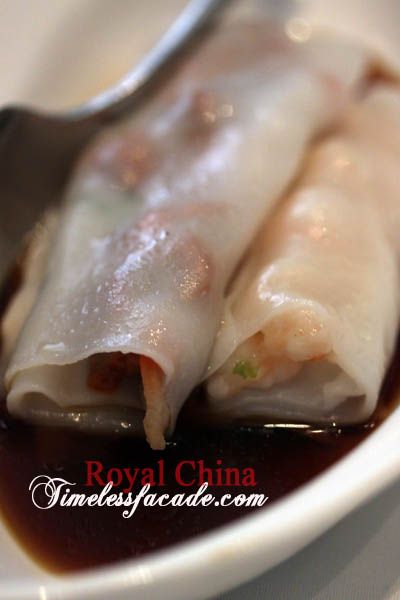 Chee Cheong Fun
1 roll of BBQ pork, 1 roll of prawn, 1 roll of scallops - the best of three worlds. Thin, semi translucent skin coupled with delectable fillings. What more can I ask for? Best eaten when hot though as the skin will turn slightly rigid when cold.


Prawn Dumpling
Fresh and crunchy prawns enveloped in a thin elastic skin. A little too oily though. Another best eaten when hot dish.


XO Carrot Cake
Surprisingly the XO carrot cake wasn't half as bad as I expected it to be, given that I haven't had very good experiences with XO carrot cakes in general to date. The ever important
wok hei
was present but the carrot cakes didn't come across as very smooth. And the addition of chilli padi ensured that things didn't get woozy after a while.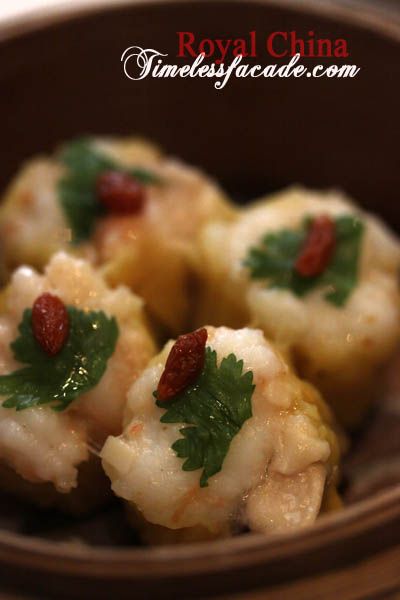 Pork Dumpling
I couldn't quite make out the taste of wolfberries even though I spied a couple on top of the
siew mai
. What was distinctive though, was the taste of prawn, which I personally prefer over fatty meat, which was conspicuously missing from this dish. In its place was relatively lean meat; a relief for the health conscious folks.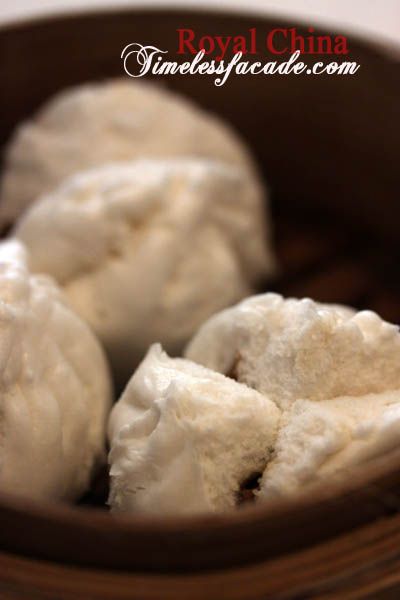 BBQ Pork Bun
Served piping hot, the
char siew bao
was soft and fluffy to a fault. Filled with oozing, semi coagulated BBQ pork filling, it made for a nice flour laden snack. Good for suppressing those hunger pangs.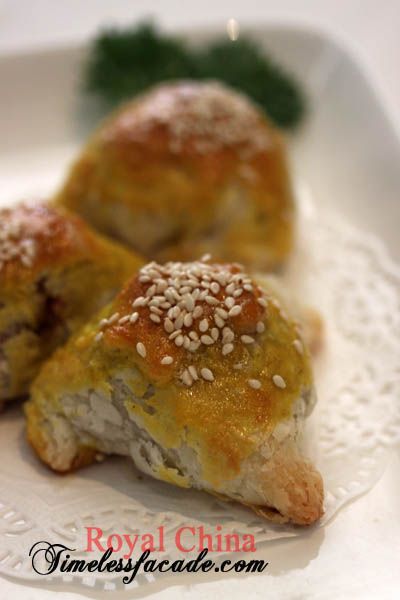 BBQ Pork Puff
Now the
char siew
filling for the BBQ Pork Puff aka
Char Siew Sou
was a little too sweet for my liking. Add to the fact that the pastry, though flaky, lacked the buttery taste that I personally prefer. Not impressive but very palatable.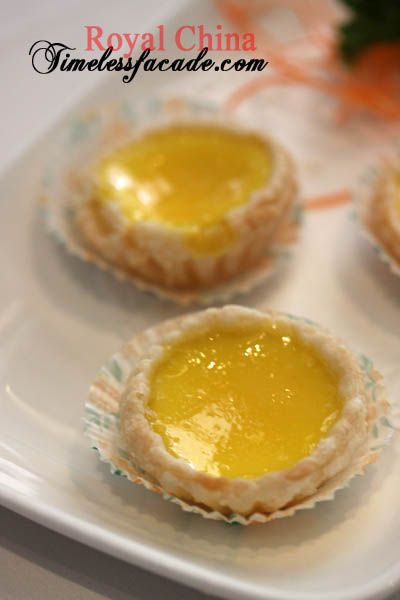 Egg Tart
Bite sized and flaky, the egg tart was a nice mouthful without being overly sweet. However I still personally prefer a more buttery pastry. Decent nonetheless.


Bill
76 bucks for a dim sum lunch for 2 seems to hover around the average dim sum pricing at restaurants nowadays. However Royal China's standard seems to have dropped a notch. Or have I been spoiled by the delectable cuisine Tokyo has to offer? I guess I'll know pretty soon ;)
Final Verdict:
Ambience:7.5/10
Service:7/10
Food:7/10
Value for money:6.5/10
Overall:7/10
Address: #03-09 Raffles Hotel Arcade
Contact: 63383363
Opening Hours:
Lunch
Monday to Saturday - 12.00 noon to 3.00 pm
Sunday and Public Holiday - 11.00 am to 2.00 pm
Dinner
Daily - 6.00 pm to 10.30 pm
Website: http://www.raffles.com/EN_RA/Property/RHS/Restaurants_Bars/Royal_China_at_Raffles.htm