Was wandering around Jurong Point one Saturday evening when we chanced upon this tiny Chinese eatery within one of the food courts at the new extension. Seeing that it was the least crowded eatery in the entire mall, we decided to give it a shot.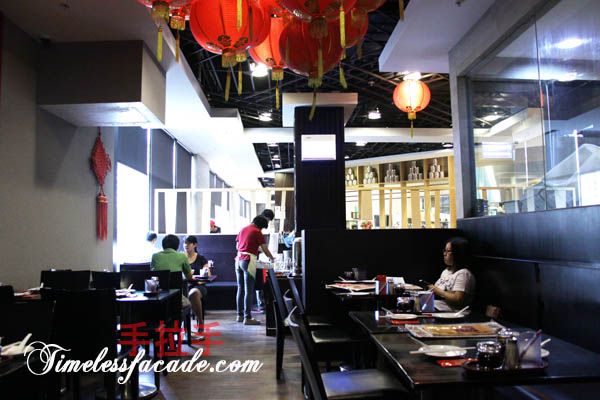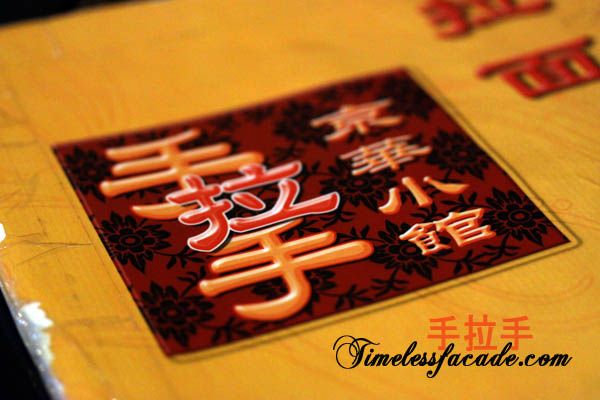 Interior & Menu
The interior isn't big and the decor, simple and frill free, with black dominating the entire theme. The place works very much like a typical eatery, where you indicate your choice on a sheet of paper and pass it to any of the wait staff.


Yang Chow Fried Rice
Homogeneously fried with egg to a nice yellowish hue, the fried rice was kept simple and fuss free but lacked the quintessential
wok hei
taste. Still very palatable though, especially with the bits of shrimp and pork that came embedded within.
Mushroom and Chicken La Mian
Springy noodles coupled with a lightly herbal but a tad oily (from the pieces of chicken skin) stock made for a decent bowl of
la mian
. It could do with more chicken meat though.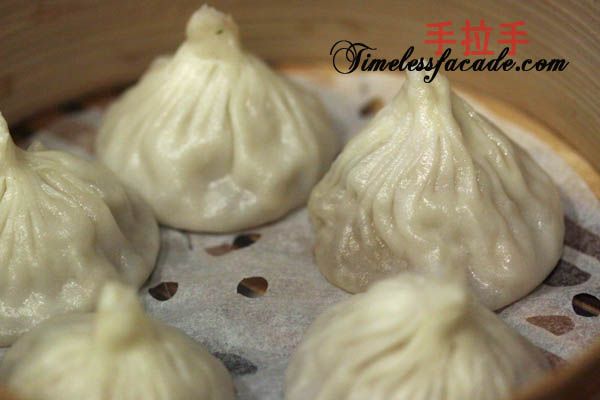 Steamed Meat Dumplings
Save for the thicker than ideal skin, the steamed meat dumpling (小笼包) proved quite decent with its flavourful stock bursting out through a nibble at the corner. The filling didn't overwhelm with a distinctive pork taste either, which was definitely a plus point.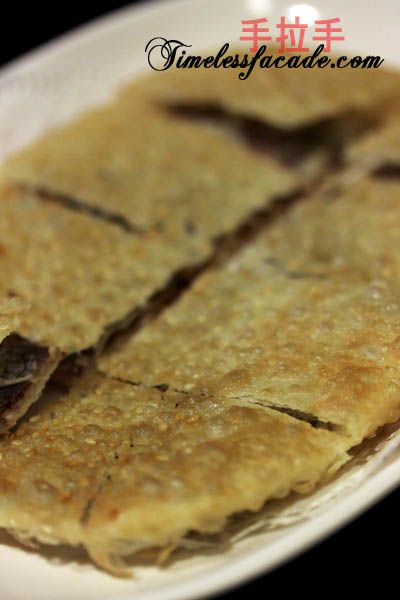 Red Bean Paste Pancake
The red bean pasta pancake was probably one of the best I've eaten so far. A thin, crispy layer of flour enveloping the less than generous red bean filling - light and definitely not nausea inducing, which is usually the case with flour laden products. More red bean filling would have been greatly appreciated though.


Bill
For about $26 for a 2 pax dinner, this place beats the likes of Crystal Jade in terms of food quality and value for money. Sure, service is rather lacking but I can compromise as long as the wait staff aren't rude. To that point, 手拉手 looks to be a main stay in my frequent visits to Jurong point.



Final Verdict:
Ambience:6/10
Service:6/10
Food:7/10 (8/10 for the red bean paste pancake)
Value for money:7/10

Overall:6.5/10

Address: #03-37A Jurong Point Shopping Centre 2

Contact: 67900696

Opening Hours: 10am to 10pm

ps: There are other outlets at 141 Jalan Besar (Main)and #05-11 Causeway Point