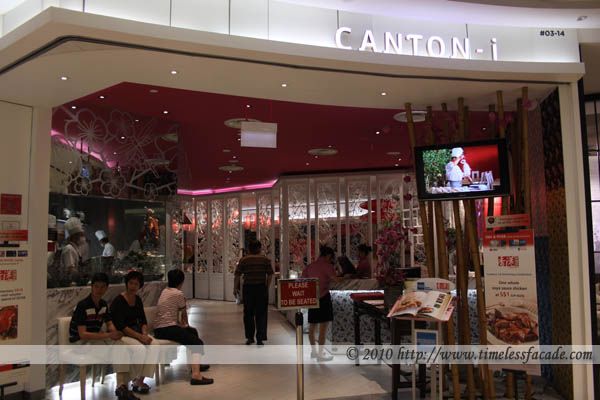 We were enticed by the $1++ soya sauce chicken offer dangled by Canton-i in conjunction with DBS credit cards. Us and a ton of other people as well, judging by the long queue that had formed by 6pm on a Saturday evening. If you are not interested in queuing, reservations would probably be recommended.


Interior
Hailing from neighbouring Malaysia, Canton-i's Singapore outlet is located on the 3rd level of swanky ION Orchard. The interior is awash in white with hues of red radiating from bird cage lamps hanging from the ceiling - traditional in a fun sort of way. Wooden tables and chairs complete the whole outlook.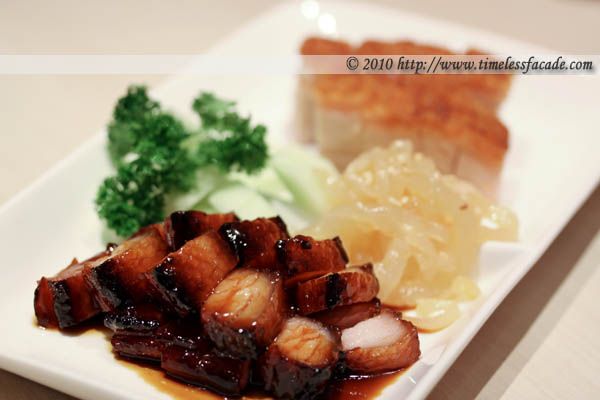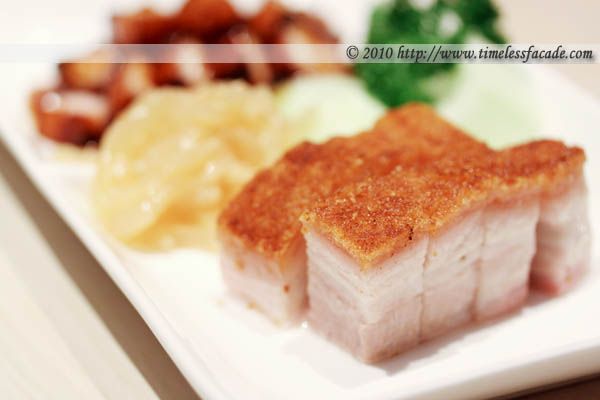 Roasted Meat Combination
The roasted meats (烧腊) are apparently a signature of Canton-i. And it's honestly not difficult to understand why. The BBQ pork (叉烧) was literally melt in your mouth with a high fat to meat ratio (50%-50%). Absolutely heart stopping (literally!) but simply delightful, especially with the little charred bits along the edges and the robust sweet sauce that didn't overwhelm.
I wasn't too taken by the Roasted pork (烧肉) though, seeing that I've had better ones at
Imperial Treasure Cantonese
. That's not to say it wasn't any good though. The skin had a noticeable (and audible!) crisp but as the fat to meat ratio was very high, it left a greasy aftertaste in my mouth which was a little overbearing in my humble opinion.
Soya Sauce Chicken
Call us cheapo but this was the main reason why we were at Canton-i; for the $1++ soya sauce chicken. And what a disappointment it turned out to be. The meat was tender but I honestly didn't find it anything out of the ordinary. It tasted like chicken with a hint of sugar sweetness, which sort of defied my preconceived notion that soya sauce chicken should be salty. I probably haven't eaten much soya sauce chicken to know but it wasn't exactly my cup of tea.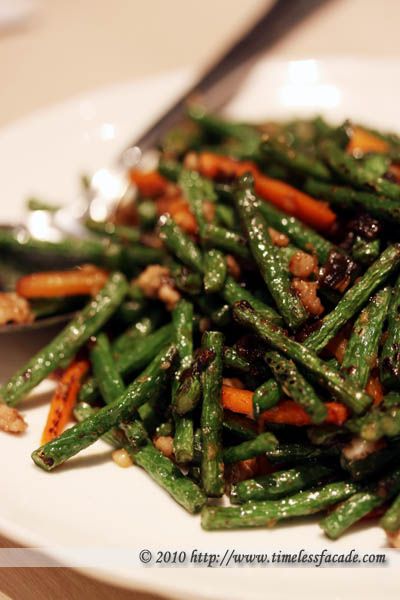 Long Beans Fried with Minced Pork
Not many places do this dish well and Canton-i falls into the minority. The long bean was fried till crunchy while retaining a wee bit of moisture, boasting a wonderful hint of
wok hei
and topped with savoury minced pork. An excellent dish, but only if you aren't adverse to oil.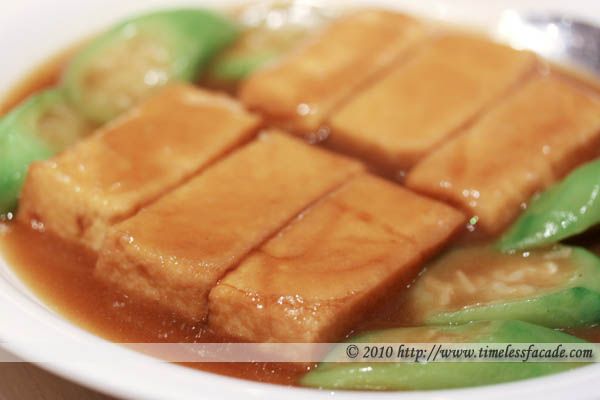 Beancurd with Luffa (Loofah) in Abalone Sauce
This is the first time I've ever eaten luffa/loofah (胜瓜) and I must say that it was rather interesting. Soft with a mildly raw vegetable taste that hits you towards the end. I can't say that I'm a fan of it but I wouldn't mind having another go at it, especially when paired with the flavourful and not too starchy abalone sauce. The beancurd was egg based and came across as smooth and silky. Pity about the lack of savouriness though.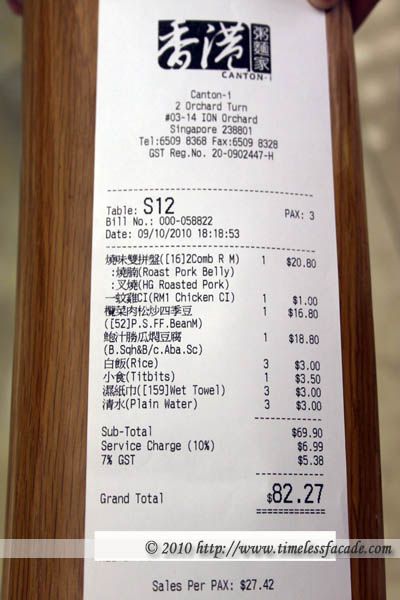 Bill
The 3 of us chalked up a bill of about $82, which was honestly a little on the high side considering that the soya sauce chicken was a mere $1. Sky juice is chargeable at $1++/pax and so are the wet towels and tidbits, all pretty much standard stuff at a Chinese restaurant (save for the water though but they do tell you upfront that it's not free). However, the quality of food is undeniable and service is decent, making it a viable, albeit pricier alternative to
Imperial Treasure Noodle & Congee House
a couple of floors down.
Final Verdict:
Ambience:7/10
Service:7/10
Food:7.5/10
Value for money:6.5/10
Overall:7/10
Address: #03-14 ION Orchard
Contact: 65098368
Opening Hours: Daily: 11am – 10pm
Website: http://www.canton-i.com/