Met up with my former classmates for a long awaited dinner at Imperial Treasure Super Peking Duck (ITSPD for short), a branch of the esteemed chain of restaurants which I personally like. As the name suggests, the restaurant is well known for what else but its peking duck. I do think that the name could be a little more polished though as the current one sounds downright cheesy. But that's just me.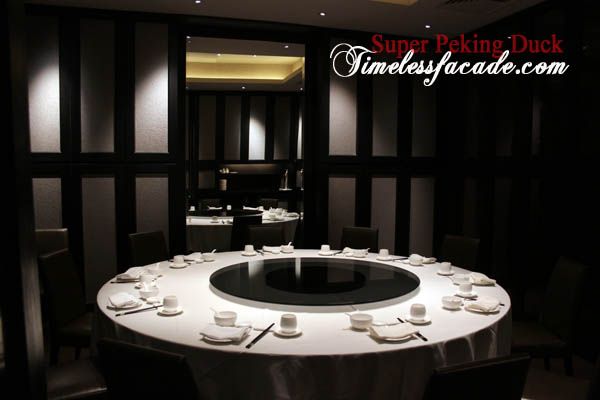 Interior & Menu
The interior has a dated elegance to it and a portion of the sitting area consists of semi private partitioned areas linked by a common corridor which can comfortably fit a table of 4. Lighting is dim but adequate and the whole atmosphere has a somber tone to it, perfect for a business gathering.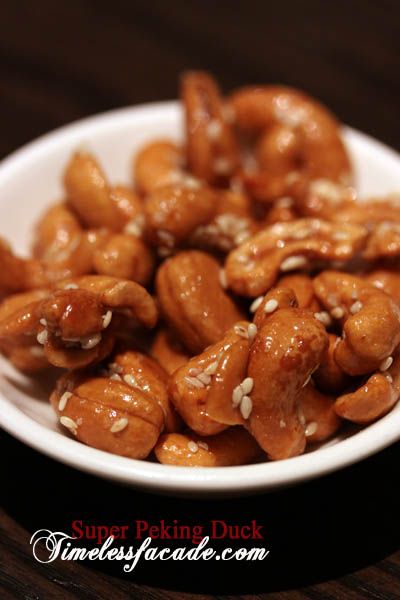 Appetiser
The glazed cashew nuts were a nice start to the dinner. Crunchy and fresh without the rancid oil taste and topped with a smattering of sesame seeds.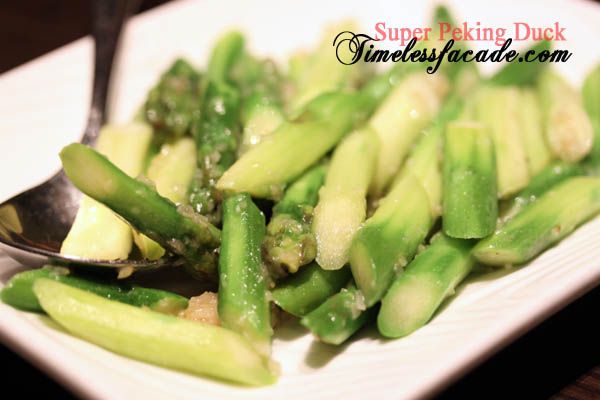 Asparagus with Garlic
A simple dish yet well executed with the asparagus crunchy and fried alongside diced garlic. Fragrant and tasty.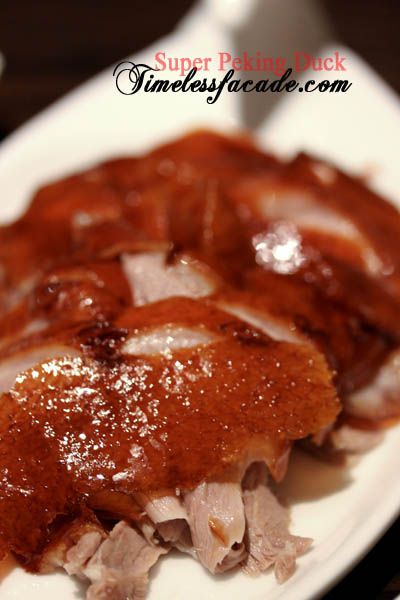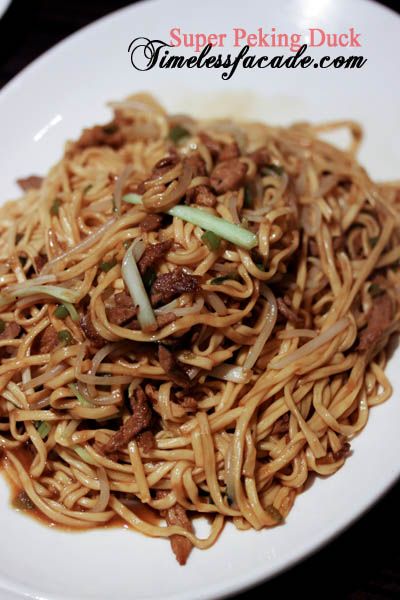 Peking Duck
The signature dish of ITSPD - Peking duck. Honestly I wasn't very wowed by it, seeing that the skin, though crisp to a certain extent, did seem a little limp. Best eaten with sugar. Crepes were provided for the loose slivers of skin and meat but they were a little too thick for my liking. I personally liked the plain and simple chunks of duck served up in a swan like platter - no frills, just juicy and tender and probably the sole saving grace.
We opted to use the remaining duck to do a noodle dish and well, let's just say it was very decent but not something that I personally would have gone for.


Sauteed Scallops with Italian White Truffle Oil
One of my must order dishes whenever I visit any Imperial Treasure outlet (provided they carry it of course!), ITSPD's rendition of the scallops with white truffle oil was a wee bit lacklustre as compared to
its cousin at Crowne Plaza Hotel
. That's not to say it wasn't any good though. As a matter of fact, the scallops were fragrant from the aromatic truffle oil and tasty to say the least. The only gripe I had was that they seemed a little too soft. Still the pièce de résistance nonetheless.
Sauteed Beancurd with Mushrooms
Smooth but not exactly savoury, the beancurd was decent and I liked the generous topping of mushrooms - comfort food for the soul.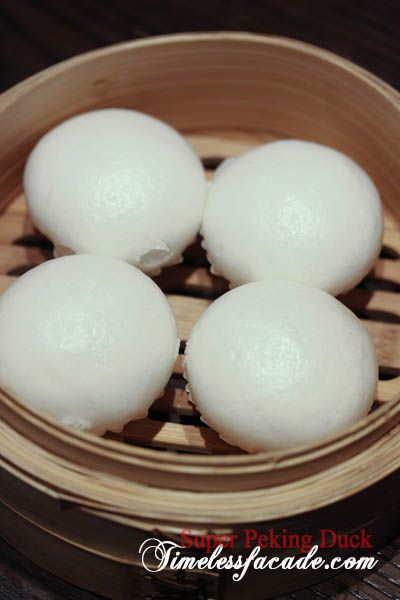 Steamed Custard Bun
This is usually a dim sum item but apparently it's so popular that they stock up some for dinner as well. Having eaten this quite a few times, I am still of the opinion that Peach Garden does a better rendition (at least they used to!), but Imperial Treasure's offering comes in a close second with its oozing sinful custard infused with egg yolk sediment.


Durian Pudding
The moment I set my eyes upon the durian pudding, I had a hunch it wasn't going to turn out well. And I was right. The pudding wasn't rich enough and tasted way too gelatin for my liking. More durian please.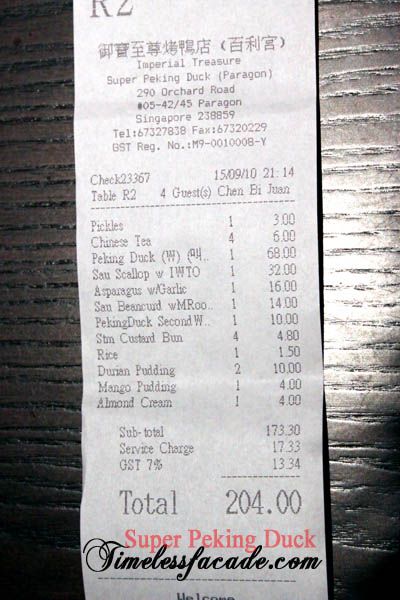 Bill
The 4 of us spent a total of $204 for dinner, which isn't too expensive considering the decent quality of food and the reasonably good service. I personally like the privacy that the restaurant offers and I'm sure ITSPD will give nearby
Crystal Jade Golden Palace
a run for it's money.
Final Verdict:
Ambience:7.5/10
Service:7/10
Food:7/10
Value for money:7/10
Overall:7.125/10
Address: #05-42/45 The Paragon
Contact: 6732 7838
Opening Hours:
Mon – Fri: 11.30am – 2.45pm, 6pm – 10.30pm;
Sat: 11am – 3pm, 6pm – 10.30pm;
Sun: 10.30am – 3pm, 6pm – 10.30pm