In 1865, Lewis Carroll published the widely popular Alice's Adventures in Wonderland. To this date, this fictional story lives on in literature, movies and memorabilia. There is even a restaurant whose theme is based loosely on one of the memorable characters in the novel - The white rabbit, whom Alice follows down the rabbit hole.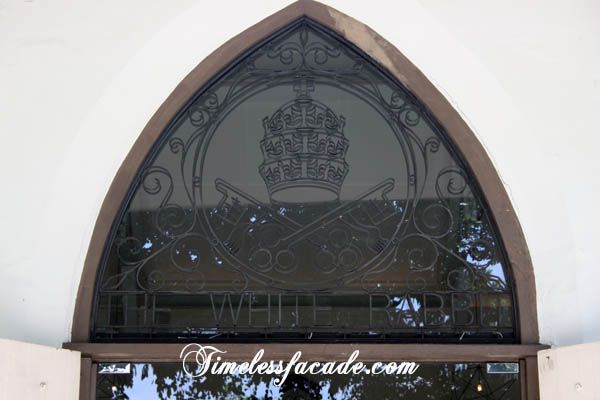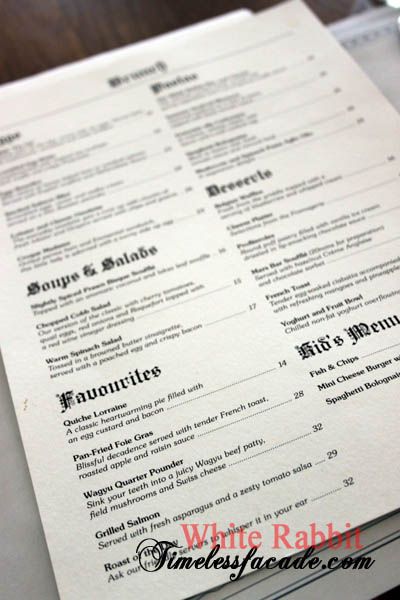 The Place & Menu
Hidden in the secluded enclave of Dempsey Village, The White Rabbit (TWR for short) is a restaurant cum watering hole that is housed in a beautifully restored church. The interior is sparse yet cosy with booth seats lining the edges of the restaurant. Natural sunlight (if you go in the day) flitters in through the huge arch shaped windows and creates a relaxing, welcoming atmosphere. It definitely helped that the place wasn't operating at full capacity. As a matter of fact, it was probably only a quarter full on a Saturday morning.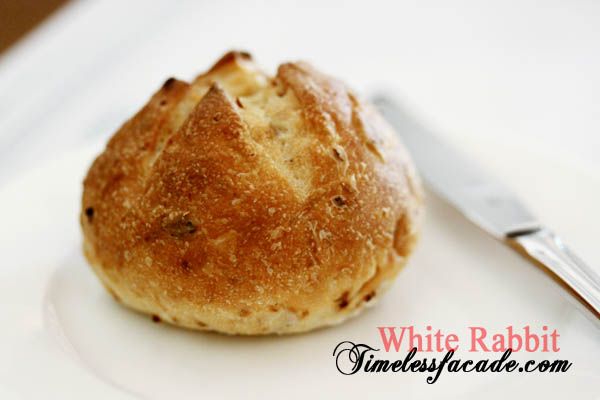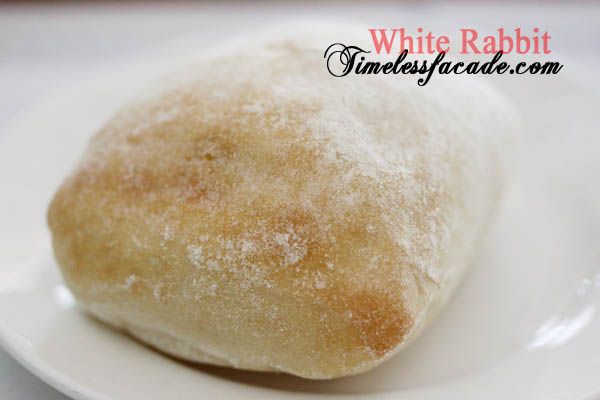 Complimentary Bread
The complimentary bread was served warm and served as a nice hunger management tool while we patiently waited for our orders.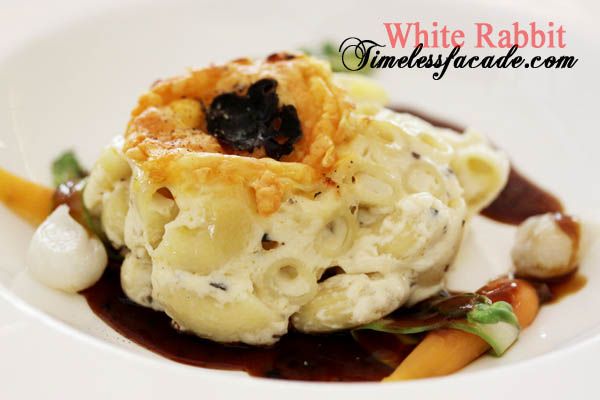 Truffle Mac & Cheese
Apparently this is one of the signature dishes of TWR and I am most inclined to agree. The Mac & Cheese was probably one of the best I've had in ages. What stood out was the topmost layer of cheese, which was baked till a nice crisp, oozing a strong cheesy taste. This dish also featured bits of black truffle intermixed with the cheese and slivers of asparagus to combat any "over cheesiness". In short, excellent!


Wagyu Quarter Pounder
Although I've always reiterated that it is a terrible waste to use wagyu to make beef patties, somehow or rather, I am always tempted to prove my own perception wrong (which usually just ends up in more disappointment). TWR's wagyu patty straddled the fine line between proving me right or wrong. It didn't seem hand chopped because of its smooth texture but brought with it a certain tenderness and flavour, not to mention an overly generous salt influx (just a tad). The bun did seem a little too burnt but was unbelievably crispy with a tinge of sweetness. Nice! Chips were thinly sliced and deep fried with an adequate amount of salt. Another plus point.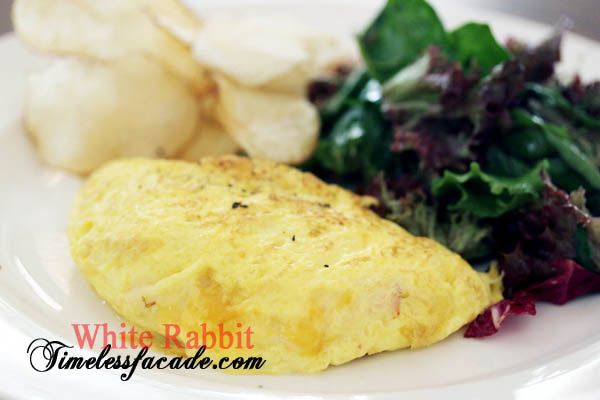 Lobster Omelette
What's brunch without eggs? A relatively generous serving of lobster meat entrenched within the moist and smooth omelette that had hints of cheese. Simple yet decadent. Thumbs up to the chips as well.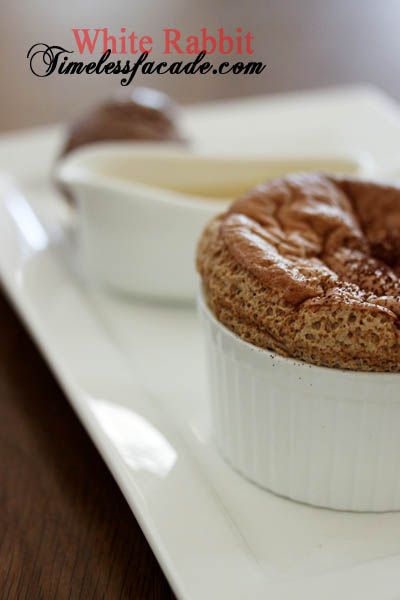 Mars Bars Souffle
Here's when our brunch started sliding downwards, with the introduction of our first dessert, the Mars Bars Souffle. The souffle wasn't fluffy enough and the sugar residue clung on tightly to my teeth. There was the problem of a overly strong egg taste as well. I did like the ice cream though, which boasted a rich mars bars flavour with bits of mars bars stuffed in it for authenticity.


Profiteroles
The profiteroles continued the dismal slide by coming across as average at best. The pastry was too hard and the chocolate sauce, hardly sufficient. Sandwiched between was vanilla bean ice cream that did seem a little too creamy for my liking.


Belgian Waffles
I found the waffles rather dense and chewy, which wasn't exactly my cup of tea as I personally prefer lighter and crispier waffles. The maple syrup was a little runny as well.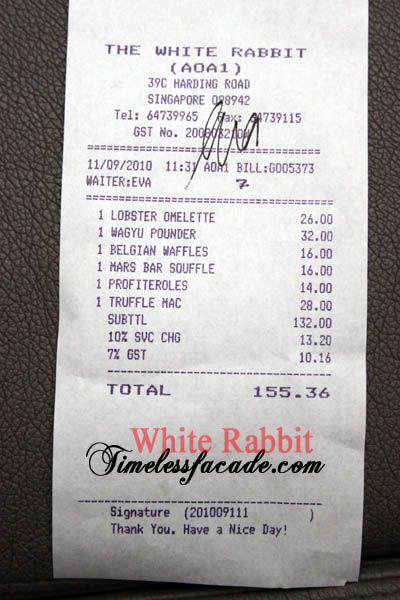 Bill
At $155 for a 2 pax brunch, it certainly isn't cheap. Mains were of a certain standard but desserts didn't quite make the mark in my humble opinion. Throw in decent service, a great environment and chances are, I'll return for the food, minus the desserts of course.
Final Verdict:
Ambience:8/10
Service:7/10
Food:6.5/10 (6/10 for the desserts. 8/10 for the Mac & Cheese, 7/10 for the other mains)
Value for money:6/10
Overall:6.875/10
Address: 39C Harding Road
Contact: 6473 9965
Opening Hours:
Lunch - Tues to Sun, 12pm to 230pm
Brunch - Sat & Sun, 11am to 330pm
Dinner - Tue to Sun, 6pm to 1030pm
Website: http://www.thewhiterabbit.com.sg (You have to check it out!)