It was a revisit to Liang Kee for comfort Teochew food, seeing that we had a
positive experience
there not too long ago. Location was key as well, as we were in the area shopping for stuff.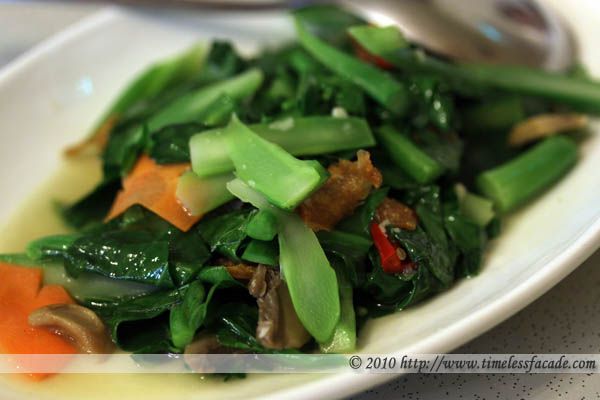 Stir Fried Kai Lan
A simple yet well executed dish. The stir fried
kai lan
(Chinese Broccoli/Kale) wasn't overcooked and carried a strong hint of wok hei. The addition of
ti po
(dried sole fish) provided the necessary saltiness as well as a nice twist to the seemingly mundane texture.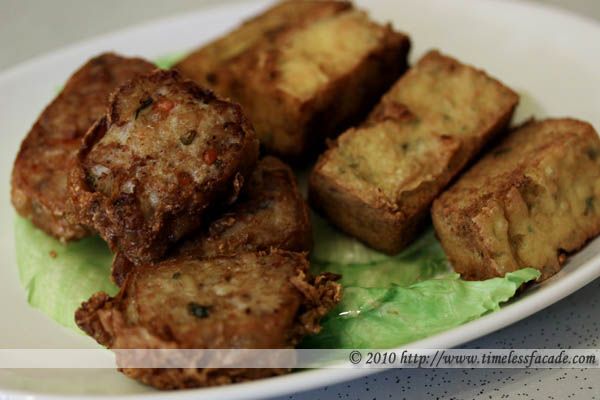 Combination of Deep Fried Prawn Rolls & Beancurd
Greedy for more variety but faced with the trauma of ever ballooning waistlines, we opted to combine 2 dishes that we would have ordered into 1 - deep fried prawn rolls (
heh zhor
) and beancurd. The prawn rolls had a crisp exterior but I didn't appreciate the marginally excessive fat meat wrapped within. I liked the plum sauce though, which was neither too sweet nor gelatin.
The deep fried beancurd was rather forgettable, coming across as coarse and oily. I'll remember to skip this the next time round.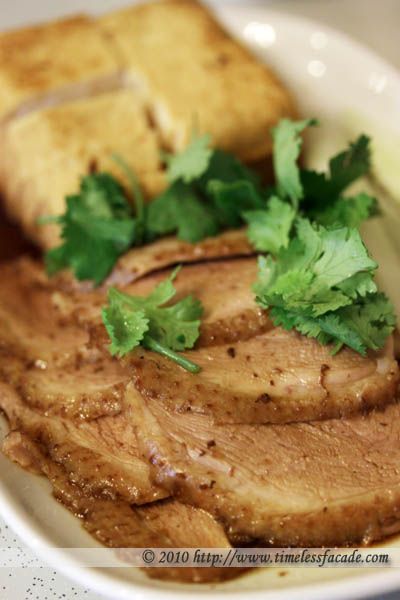 Braised Duck
Fresh geese is still a relatively rare commodity in Singapore so we had to make do with duck, which honestly wasn't any lacklustre compared to its larger cousin. Well braised with the not overly salty gravy permeating through the large slices of tender, mildly fibrous meat. The accompanying braised beancurd was smooth and almost silky - still one of the best that I've tried.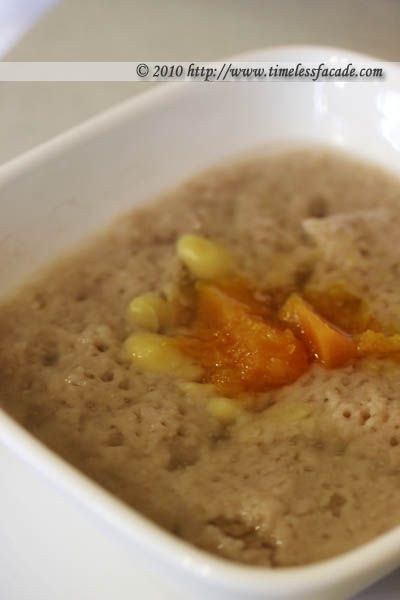 Yam Paste
Smooth, fragrant and rich yet not overwhelming. What more can I ask for? A sweet ending to a comforting dinner.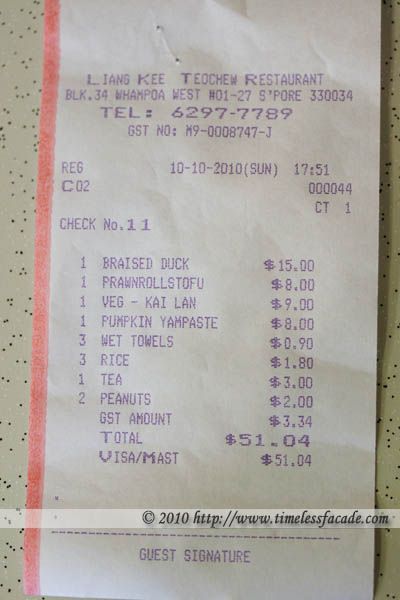 Bill
My
previous positive experience
at Liang Kee has been reinforced by this visit, which cost the 3 of us to the tune of $51 for dinner. Reasonable if I may say, with its above average quality of food and decent service. Just remember to make reservations if you intend to patronise on a weekend.
Final Verdict:
Ambience:6/10
Service:6.5/10
Food:7.5/10
Value for money:7/10
Overall:6.75/10
Address: 34 Whampoa West, #01-27
Contact: 6297 7789
Opening Hours: 11:00 am - 2:30 pm, 5:00 pm - 10:00 pm
Website: http://www.liangkee.insing.sg