Dropped by Mortons on a busy Saturday evening for a little culinary pampering as well as to rest our weary feet from the rigours of a frenzied shopping spree.


Interior
We got lucky and managed to snag one of the few booth seats that line the sides of the restaurant. Business was good even though I noticed a marked increase in prices for quite a few of the dishes, so reservations are definitely necessary to ensure that you do not get turned away at the door.


Onion Loaf
The all too famous onion loaf - deliciously warm and crusty with a strong onion presence. Both of us ate about a quarter and doggy bagged the remaining to save our precious stomach space for the impending onslaught of food.


Mashed Potato
Smooth but a little lacking in butter, the mashed potato was well complemented by unlimited toppings of sour cream and fresh, crisp bacon bits (no oily sensation or rancid oil taste). Well worth an order, but sharing would be advisable due to the portion size.


Steamed Fresh Broccoli
I'm not sure if my eyes were playing tricks on me but the broccoli did seem a little smaller than I remembered. Maybe its inflation. Nicely steamed with a tinge of buttery aftertaste.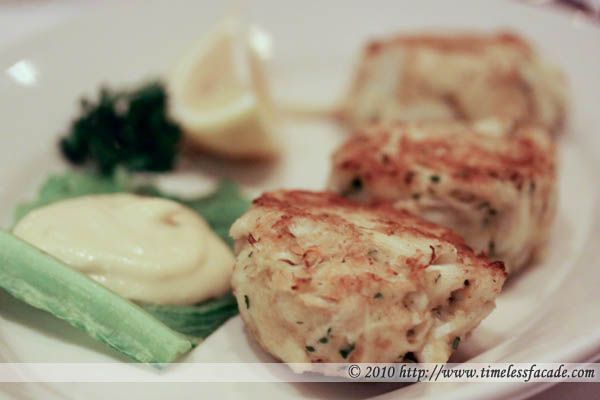 Jumbo Lump Crab Cakes
At $95++ for 3 jumbo crab cakes, it's really not my idea of reasonable. But to be fair, they were in a league of their own. Chunky and sweet crab meat sans any traces of flour (which most places use to "beef up" their crab cakes) lumped together and pan fried till a little charred on the surface. Couple that with a nice mustard mayonnaise sauce that helped to cut through the fishiness of the crab, this dish was clearly excellent.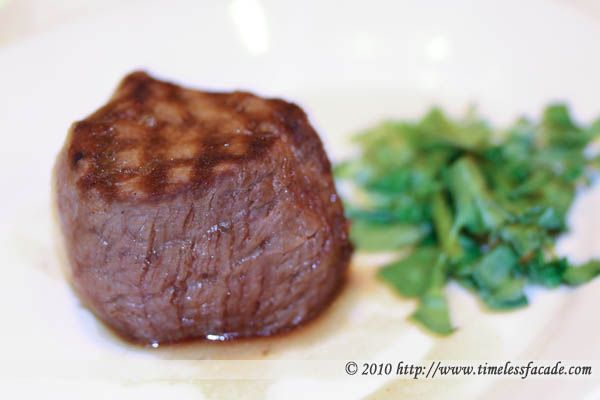 Single Cut Fillet Mignon
Executed to a perfect medium well, the fillet mignon was succulent and boasted an unadulterated beefy goodness that lingered on long after the dish was done. If you crave for more, go for the double cut instead of the single.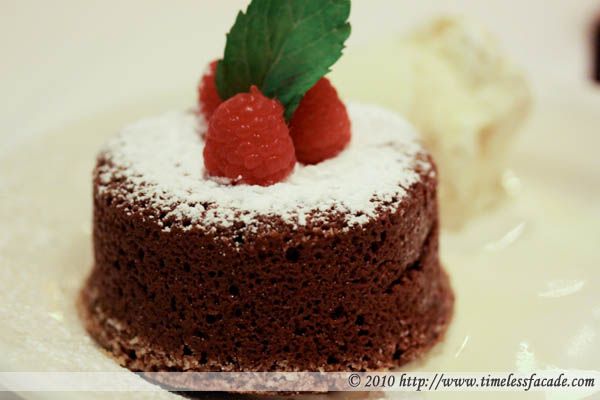 Morton's Hot Chocolate Cake
Desserts form an integral part of every meal in my humble opinion so how could I resist ordering Morton's legendary Hot Chocolate Cake? A crusty shell encapsulating viscous molten hot chocolate that threatened to ooze out through every chink in the exterior. Add a nice huge scoop of smooth vanilla ice cream to "cool the heat" and you have a marriage made in heaven. Never mind that it costs a steep $27++.


Upside Down Apple Pie
Another of Morton's signature desserts, the Upside Down Apple Pie had a good balance of sour and sweet through the addition of raisins. A scoop of vanilla ice cream accompanied and the combination was a pleasure to savour.


Bill
The two of us had a wonderful, belly bursting meal at the expense of my poor wallet, with the bill standing at just over $300. Prices have definitely gone northwards since my last visit and portions sizes did seem a tad smaller. However, having said that, I see no reason why I shouldn't return, this time with a bigger appetite of course.



Final Verdict:
Ambience:7/10
Service:8/10
Food:8/10
Value for money:7/10
Overall:7.5/10

Address: 4th Storey, Mandarin Oriental Singapore

Contact: 6339-3740

Opening Hours:

Bar
Monday - Saturday 5pm - 11pm
Sunday 5pm - 10pm

Dining Room
Monday - Saturday 5:30pm - 11pm
Sunday 5pm - 10pm

Website: http://www.mortons.com/singapore/