It's funny how I constantly reiterate that I dislike buffets but always end up going for one when a huge discount carrot is dangled in front of me. I guess its the typical
kiasu
Singaporean mentality that has been instilled in me. So yes, how could I possibly say no to a 39% discount offered by The Line @ Shangri-la hotel?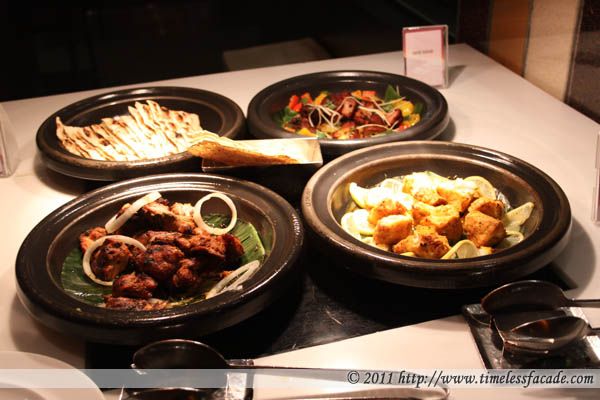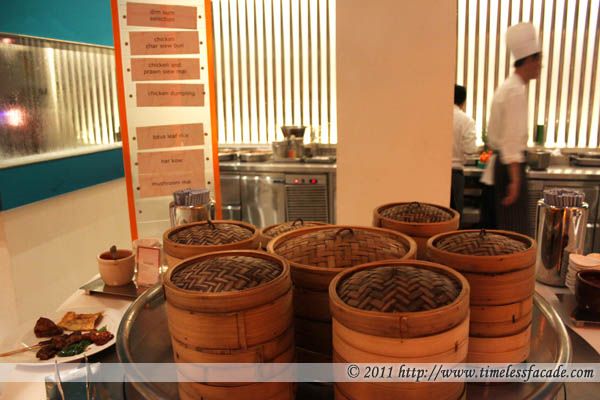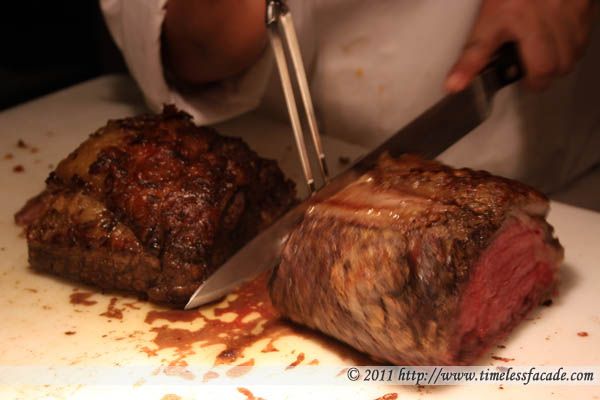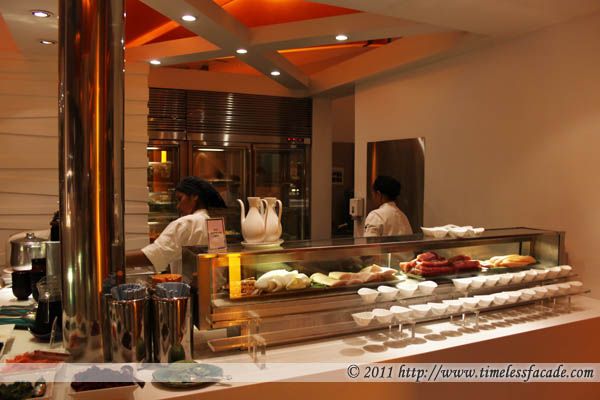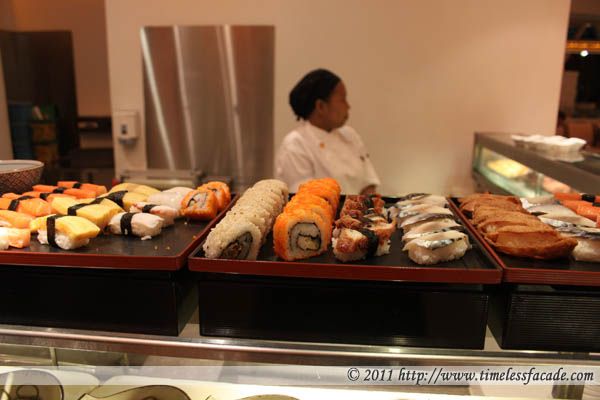 The Line is located at the basement of Shangri la and spells simplistic chic from the moment you step in. The colour scheme is mainly zesty orange and white, emanating a sense of vigour and excitement.
Variety
The buffet is divided into 5 different sections - Italian, Indian, Japanese, Chinese, Dim Sum and Desserts, all of which offer about 4 to 5 dishes each save for the dessert section which probably had about 20 items or so (about a third of more were made of some form of
kueh
). There was also a couple of "live" stations where you can get your
popiah
,
laksa
, crepes, pasta etc. Overall, I wouldn't call the spread extensive, but it was a decent spread by many standards.
Quality
Here comes my biggest gripe. Quality of food ranged from below average to average, with probably only a couple of items toeing the above average mark. ie. the sashimi, 1 or 2 of the cakes (most notably The Line Cake). Even the homemade ice cream (vanilla flavour) was bad - bland, melted in a jiffy and where's the sugar?!
Service
Casual and friendly enough, just that the wait staff need to clear the plates and top up the water a little more frequently. Some of the counter staff at the "live" stations could be a little friendlier though.
Value for money
At $56/pax after the 39% discount ($91.81 without), it's still a rip off in my humble opinion, especially with the mediocre quality of food and the notable absence of more expensive items like lobsters, scallops and the likes. I am pretty sure I can get alot better food that can fill me up at that price point. Just a thought, does a 39% discount mean a 39% reduction in quality as well?
Final Verdict:
Ambience:7/10
Service:6.5/10
Food:6/10
Value for money:5.5/10 (with discount)
Overall:6.25/10
Address: Lower Lobby, Tower Wing, Shangri-la Hotel
Contact: 6213 4275
Opening Hours:
Breakfast: 6am - 10.30am (weekends until 11am)
Lunch: Noon - 2.30pm (weekends and holidays until 3pm)
Dinner: 6.30pm - 10.30pm (weekends and holidays from 6pm)
Supper: 10.30pm - 6am
À la carte: 24 hours
Website: http://www.shangri-la.com/en/property/singapore/shangrila/dining/restaurant/theline