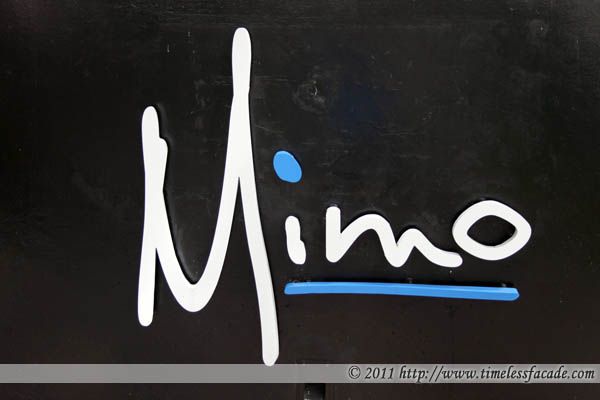 Singapore's hectic pace of life has led many in search of a respite in the few remaining green lungs of our concrete city state. And I was no exception, jumping at the opportunity to take refuge one weekend morning in the lush greenery surrounding Mimo (formerly known as Mimolette) just off Bukit Timah Saddle Club.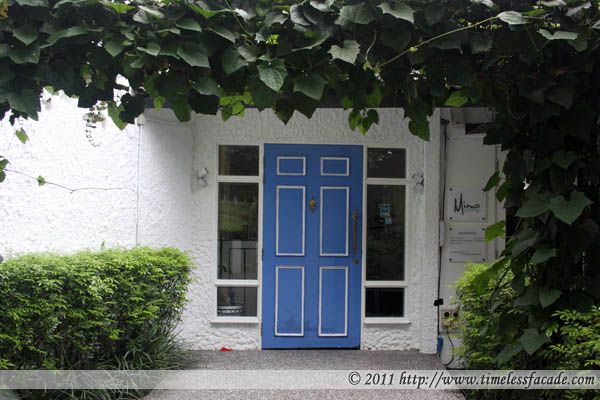 The Place
If it's your first time to Mimo, it can get a little tricky as Fairways Drive is a small slip road off Eng Neo Ave and to get to Mimo, you need to go through the saddle club so watch out for the horses! The interior and furnishing is reminiscent of a quirky black and white pop up book (where the pictures pop up when you flip the pages). Most interesting.


Poached Egg & Crispy Bacon Salad
Stiff bacon, fresh greens and an overly cooked poached egg - nothing impressive, coming across as average at best and something I could easily whip up at home myself.


Streaky Bacon
As with the bacon found in the salad, this was grilled to a stiff crisp. From the looks and taste of it, it probably came straight from a packet off the supermarket shelf.


Sauteed Mushrooms
Served up with onions, the mushrooms were tasty but overly oily. Kinda icky to be chowing down slicker than normal mushrooms honestly.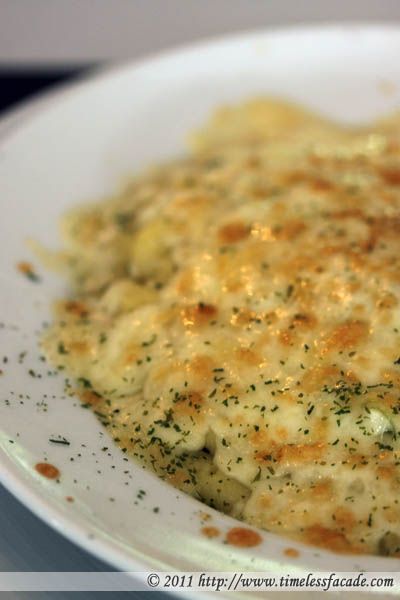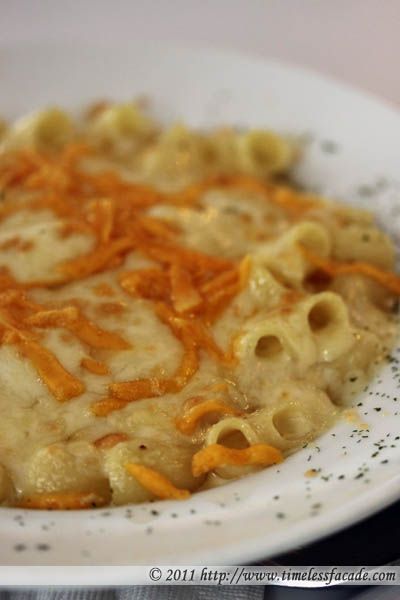 Cottage Pie & Macaroni and Cheese
I opted not to try the above 2 dishes for fear of a cheese overload.


Croque Madame
Yet another lacklustre dish, the brioche wasn't flaky or buttery enough and the whole thing tasted like McDonald's egg Mcmuffin. Not that I dislike egg Mcmuffins or anything but 15 bucks is a little too much to pay for fast food wouldn't you think so?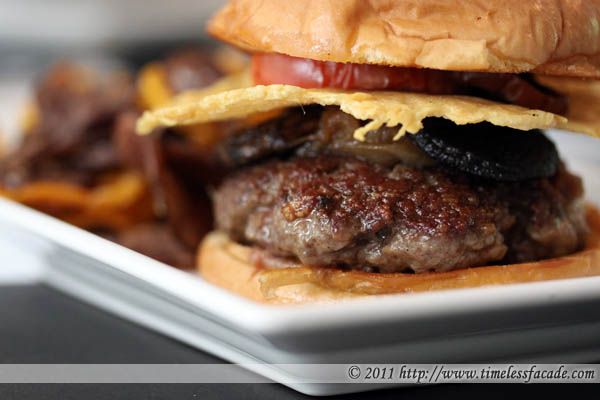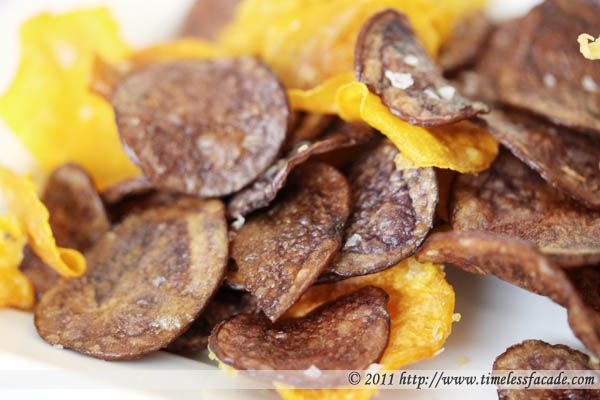 Mimo Beef Burger
I had high hopes for the burger but as pretty as it looked, it failed to impress. Topped with sun dried tomatoes and a layer of parmesan crisp, that's where the compliments end. The patty seemed to be machine chopped from its texture and was a little dry and bland. The buns were run off the mill but I personally took to the side of sweet potato and purple potato chips, which were lightly seasoned with salt for an undeniable indulgence.


French Toasts
I secretly hoped that desserts would salvage the situation and they did, to a certain extent. The french toasts were rather spongy on the inside yet a little crisp along the edges with a hint of cinnamon. Add a dollop of butter and some honey and you are all set! Far from being the best I've had, but relatively a gem at Mimo.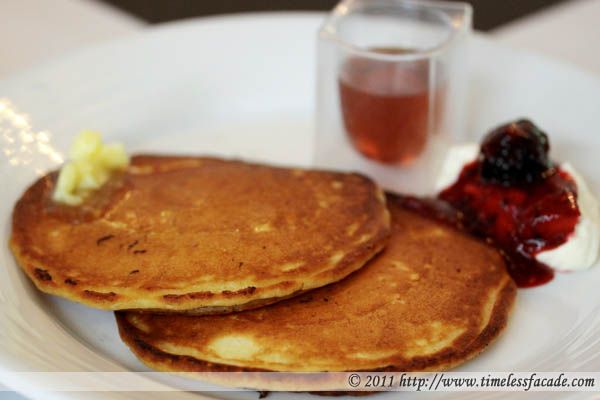 Coconut Pancakes
The pancakes were nicely crisp on the outside and fluffy on the inside with coconut shreds in attendance. The honey was decent but a little too watered down in my humble opinion.


Bill
The respite, albeit brief, was much appreciated. I can't say the same for the food and price though, having spent just over $160 for brunch for 3. Food in general was average at best but desserts performed a little better, weighing in at just slightly above average. Service was okay but a little clueless at times. With such a value proposition, I can hardly find any reason to return. Can you?
Final Verdict:
Ambience:7.5/10
Service:6.5/10
Food:6/10
Value for money:6/10
Overall:6.5/10
Address: 55 fairways drive
Contact: 6467 7748
Opening Hours:
Dinner
Friday- Saturday: 6pm - 11pm
Brunch
Saturday & Public Holidays: 10am - 3pm
Sunday, All Day Brunch: 10am - 6pm
Website: http://www.mimokitchen.com.sg/