The Paradise group of restaurants recently added a Hong Kong style cafe, Kungfu Paradise, to its ever expanding stable of restaurants which include well known outlets like Taste Paradise and Seafood Paradise. To mark the opening of Kungfu Paradise's first outlet at Bedok Point, invites were sent out for a tasting lunch, which I had the opportunity to attend.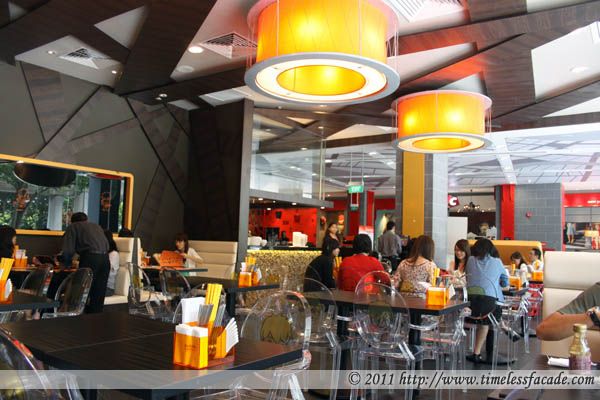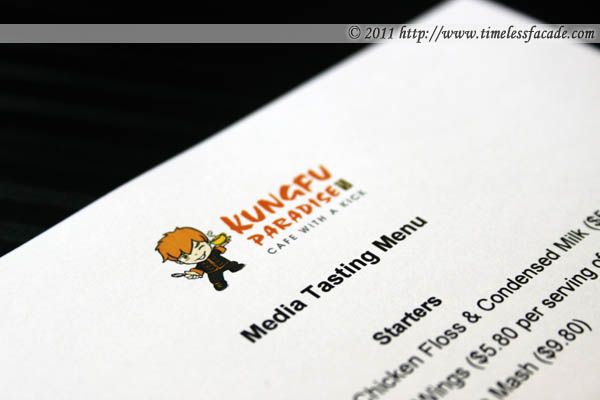 The Place & Tasting Menu
Located on the first level of Bedok Point, Kungfu Paradise enjoys relatively higher human traffic by virtue of it being situated right next to the main doors of the mall. The interior is typical of any cafe with its wooden tables and plastic chairs. Funny how they aim to target the youth but are playing songs by Bon Jovi (which happens to fall smack into my era).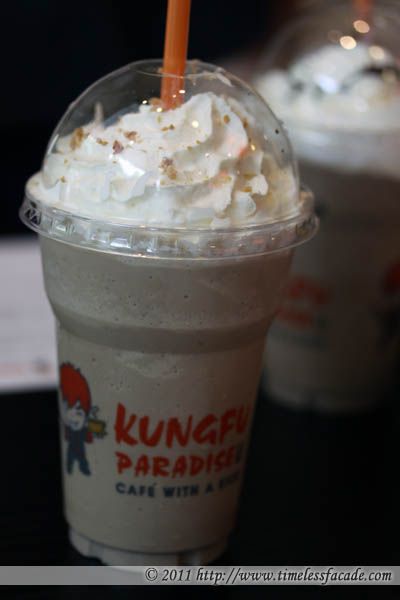 Kungfu Disciple Frappe ($6.80)
I have no idea how kungfu relates to peanut butter but this drink had a nice hint of it - smooth and creamy. Great for a soothing afternoon drink. But at $6.80 a pop, it's honestly quite expensive to be drinking on a regular basis.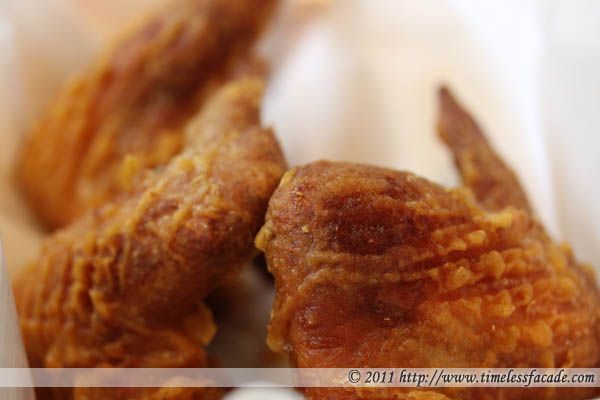 Flying Kungfu Wings ($5.80 for 3pcs)
The wings were said to have been marinated in a special secret sauce but after chomping through one whole wing, it tasted to me like a deep fried chicken wing with a nice crispy layer of skin and no marination whatsoever. Special sauce you say?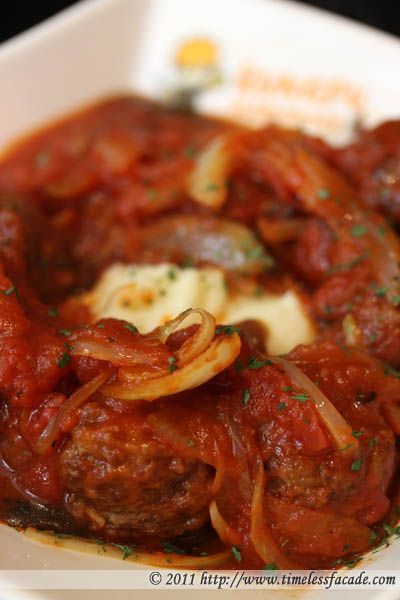 Balls On Mash ($9.80)
As the name of this dish suggests, its basically meat balls on mashed potato. Decent with not too much flour and a tart tomato sauce which helped to balance out the mashed potatoes.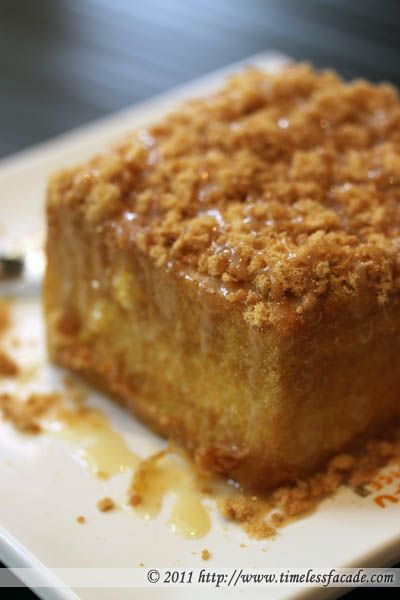 French Toast with Chicken Floss & Condensed Milk ($5.80)
I personally am not a fan of condensed milk on my bread so I didn't quite take to the french toast, which was a little too moist and sticky for my liking.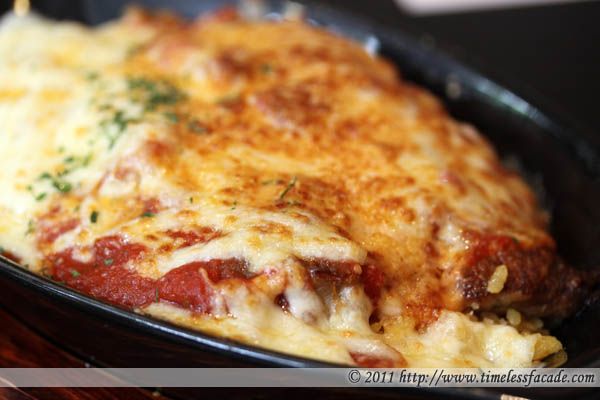 Chicken Chop "Babe" Rice with Tomato Sauce ($9.80)
Too salty was what came to mind when I had a spoonful of the cheese and rice. The tomato sauce was also a bit too overwhelming which grossed me out to a certain extent. It would have been better if they diluted it a little.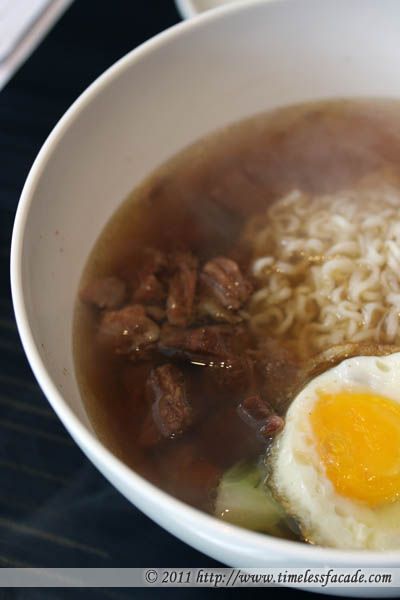 Soup Noodles with Braised Beef Brisket ($8.80)
How bad can instant noodles get? Doesn't take a chef to pry open a packet of instant noodles, add the seasoning and throw in pieces of beef and an egg. To give it credit though, the beef cubes were quite tasty and fibrous.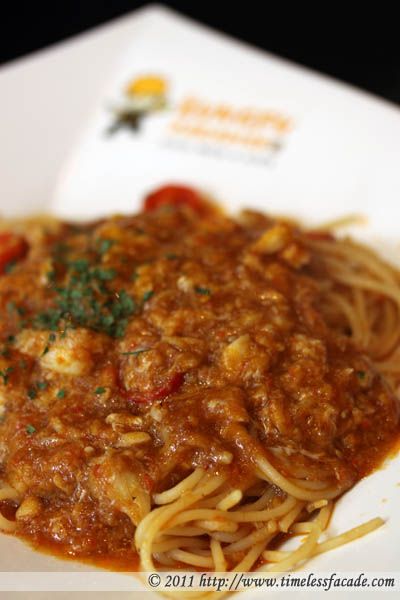 Flaming Crab Pasta ($10.80)
Spicy. And not being really adept at taking on spicy stuff, I am in no position to comment on this dish, save for the fact that the pasta wasn't al dente. Actually my taste buds were numb from the chilli and I was busy trying to douse the flames with water to even register anything besides hot, hot hot!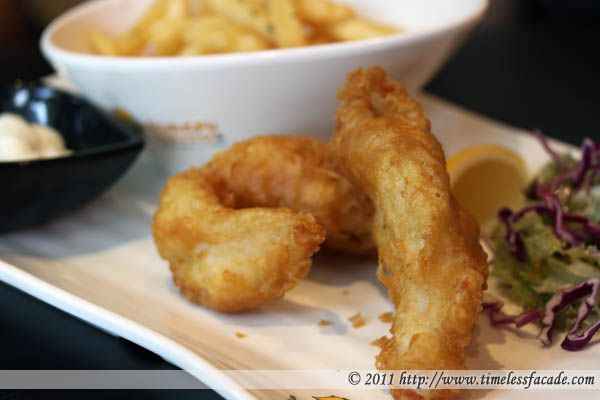 Be Hooked! ($9.80)
Simple fish and chips. Smooth and tender flesh coupled with an almost artificial sweetness encrusted by a not too thick layer of batter. Decent.


Mango Thai Chilli Chicken with Rice & Egg ($8.80)
The chicken was way too deep fried (look at the colour of the batter), resulting in a nausea inducing end product. Other than that, everything was, well, normal.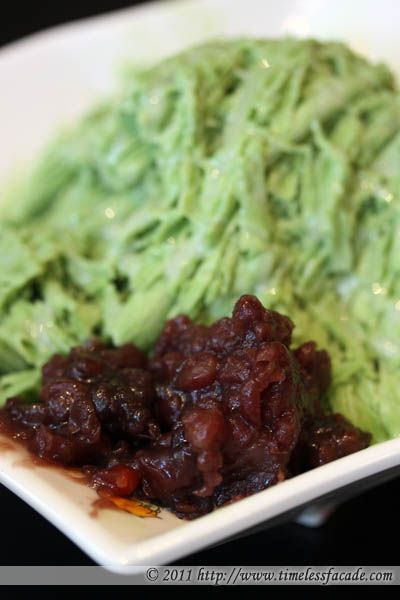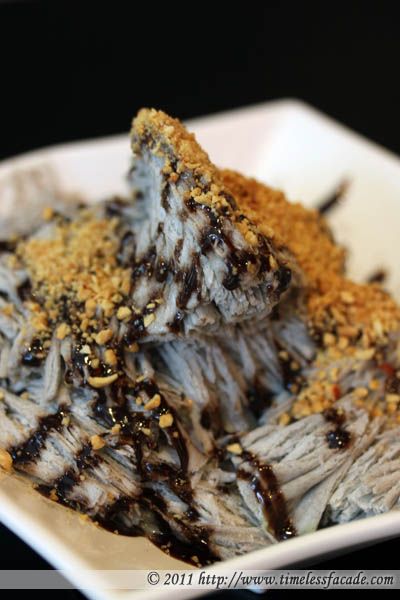 Nippon Power & Crushing Sesame ($6.80 each)
A nice cold dessert of shaved ice to end off the meal. Nothing too different from what you are able to get from other places.
I am not sure the quirky names appealed to me but the food certainly didn't. It was average food at best and I hope Kungfu Paradise will work towards improving their quality of food especially with the higher than average prices (as compared to other Hong Kong style cafes) they are charging for their food.
Thanks for the invite!
Final Verdict:
Ambience:6.5/10
Service:NA
Food:6/10
Value for money:NA
Overall:6.25/10
Address: #01-01 Bedok Point
Contact: 6242 0788
Opening Hours:
11am – 2am (Mon – Thu)
11am – 4am (Fri-Sun, eve of PH & PH)
Website: http://www.paradisegroup.com.sg/kungfu/index.html