Thip Samai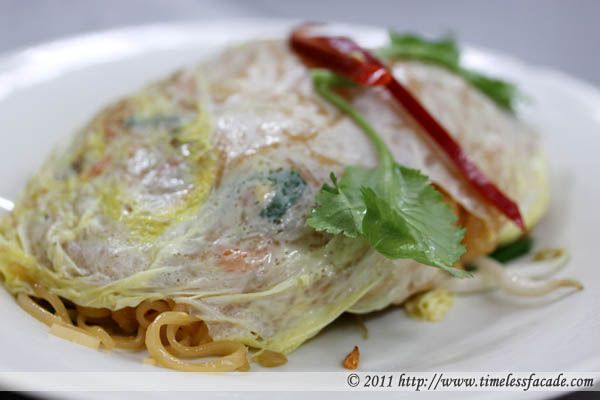 Thip Samai is probably the most famous Pad Thai place in Bangkok and many articles have been written about it in various publications all over the world. This place is literally a legend and home to the original Pad Thai, which is different from what you would get in most parts of Bangkok or Singapore. You get Pad Thai wrapped in a thin layer of egg and served, very much like Omu rice or 蛋包飯. The rice noodles were al dente and dry with a pleasant mild ketchup taste. Fried with tiny ebi and with the option of adding all the crushed peanuts that you fancy, the whole combination was just lovely. And the price? A mere 70 baht a plate.
Address: Samran Rat, Phra Nakhon, Bangkok 10200
Contact: 6622216280
Chua Kim Heng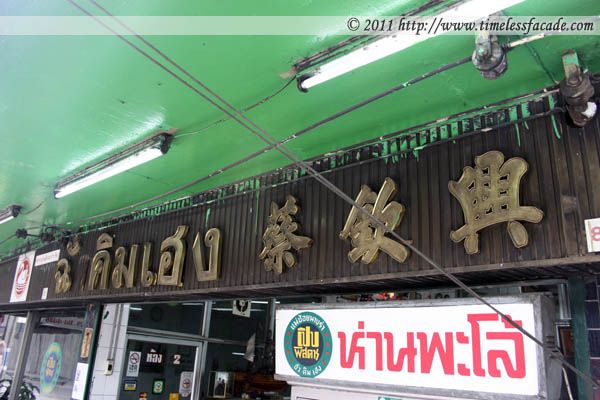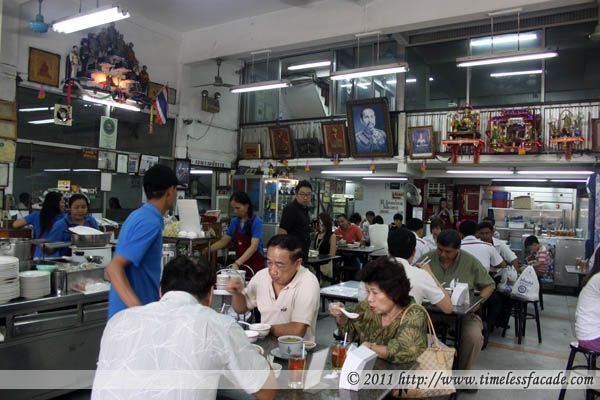 Bittergourd Soup (40 baht)
I am usually not a fan or bittergourd, much less to mention bittergourd soup. However, Chua Kim Heng's rendition was simply too good to resist. Very tasty with a hint of bittergourd sans the bitterness. They should definitely consider bringing this recipe to Singapore.


Braised Goose (240 baht)
Goose is a rare commodity in Singapore so I was eager to get my fix in Bangkok. And braised goose is what this small roadside eatery is known for. The goose meat was well braised (very tasty!) with a certain roughage to it, giving it a nice chewy texture. Portions were generous for the price too.
Total bill for 2 pax - 320 baht (soup 40 baht, goose 240 baht, rice & drinks 40 baht). Remember to go early before the braised goose finishes!
Address: 81, 83 Thanon Phatthanakan, Suan Luang, Bangkok 10250, Thailand
Contact: 02-319-2510/ 02-729-8822/ 02-314-4486/ 02-314-7829
T&K Seafood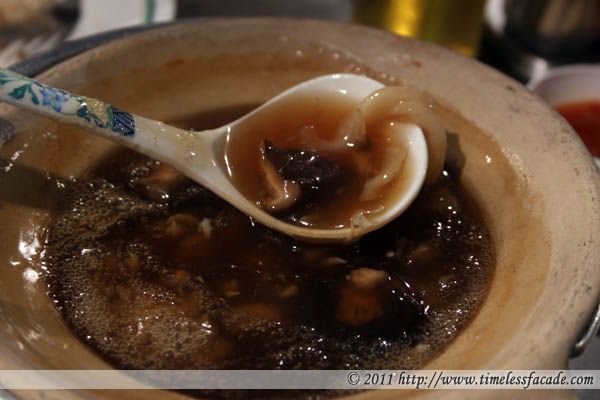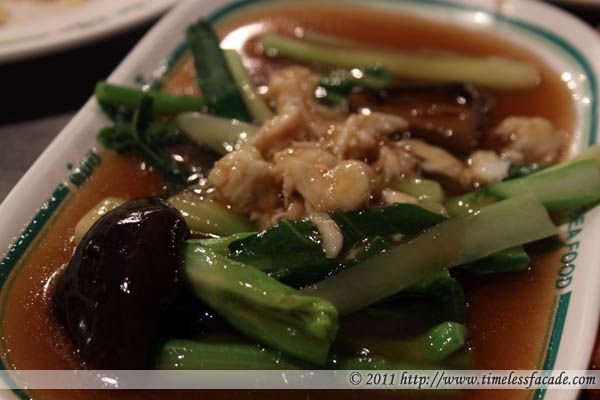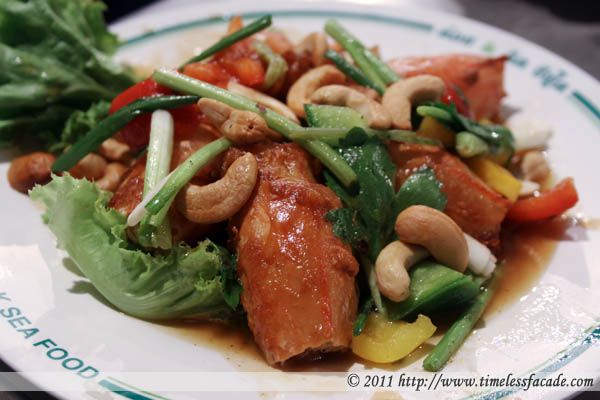 I don't see the fuss behind T&K seafood, which is in Chinatown. Apparently many food shows from various countries have been to this road side eatery (there is no shop front, just some tables and chairs on the pavement and a cooking station). Prices are cheap but I don't find the food very good. Average to slightly above average would be my humble opinion. But I won't eat there again. I don't fancy squeezing with people at tables that harbour tiny little cockroaches that sashay away while I'm eating.

Address: 49-51 Phadung Dao Rd, Bangkok

Contact: 02 223 4519
Lenotre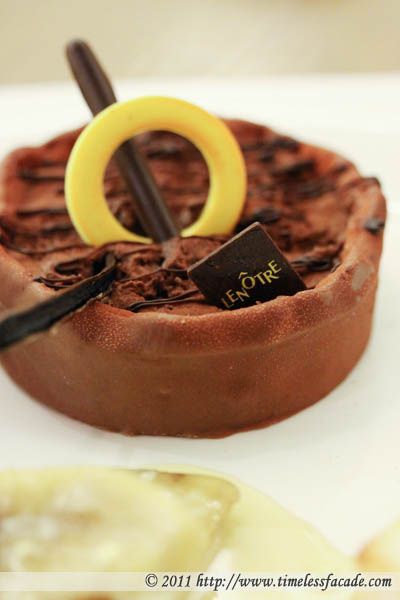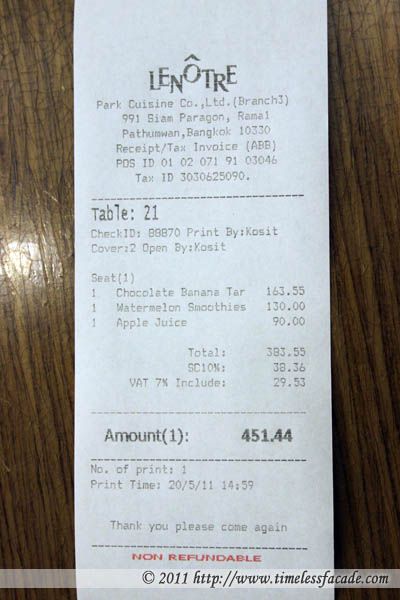 This dessert place isn't cheap but it sure serves up a mean Chocolate Banana Tart. And I like the watermelon smoothies (About $5.50 SGD each) as well. Have a couple and you will be gasping in shock at the final bill.

Address: 991 Siam Paragon