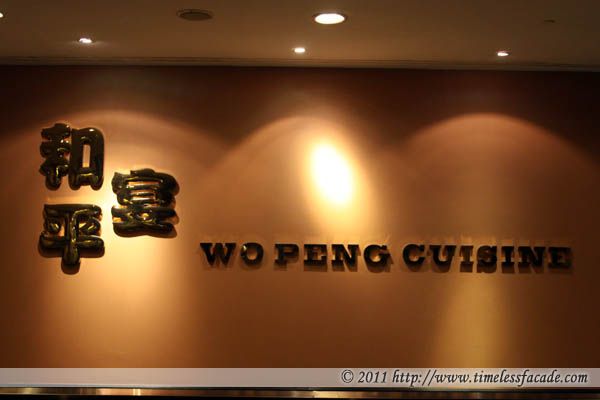 It was a homecoming of sorts as Chef Julian Tam of Wo Peng expanded on the Wo Peng brand name to include a new outlet at the site where he used to ply his trade years ago. Well almost.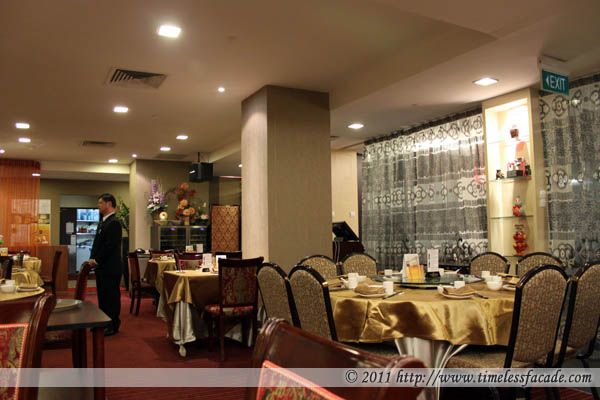 Interior & Menu
Located on the 3rd floor of Furama Hotel, just one level below Furama Palace where Chef Tam used to preside over, Wo Peng carries a rather traditional Chinese decor with its gold table cloths and red carpet. They are probably targeting the older crowd.


Kampong Chicken
First thing that struck me about this dish was how yellow the chicken was. I have nothing against yellow chicken but this was really at one end of the scale. Initial shock aside, the chicken meat was tender but tasted merely like lightly salted chicken. Some people would probably appreciate the simplicity of it all, but not me. I personally prefer my chicken to be more flavourful.


Smoked Duck
The main reason why I love dining at Wo Peng - The ever so flavourful smoked duck. Although I must admit that standards at the Furama outlet seem to be a little lower than that of the Macpherson outlet, the duck still oozed goodness. Tender, reddish meat with smokey overtones. Tasted a little like ham. The 5 of us had the biggest serving but no, it still wasn't enough.


Stuffed Homemade Beancurd
This dish was something different. Meat paste surrounded by beancurd and wrapped up in beancurd skin. Personally I didn't find it fantastic as there was a mishmash of textures and no outstanding flavours.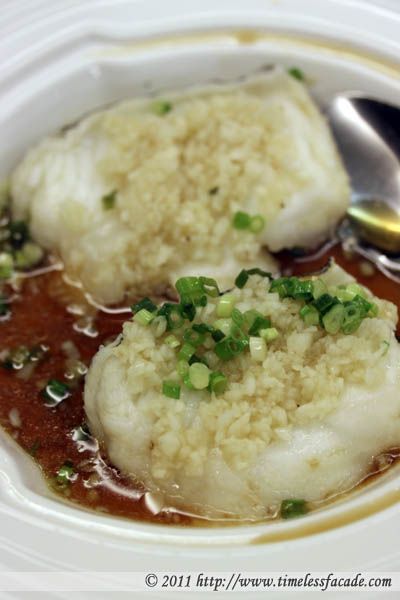 Steamed Cod with Garlic
I love cod but this was a little overcooked which resulted in the flesh being firmer than desired. However, the copious amount of garlic atop managed to salvage the situation a little. I'm just biased because I love garlic too.


Asparagus with Scallop in XO Sauce
Plentiful scallops with the asparagus crunchy and not overcooked, what's not to like? Well, nothing except for maybe the price, which at $42++, was a little steep honestly.


Bill
With a $30 voucher I got from dining at Wo Peng's Macpherson outlet just a couple of weeks back, dinner for the 5 of us cost something to the tune of $137. Reasonable but save for the smoked duck, nothing else was good and portions weren't exactly big. I should probably just stick to the Macpherson outlet in future.


Final Verdict:
Ambience:6.5/10
Service:7/10
Food:6.5/10 (7.5/10 for the duck)
Value for money:6.5/10
Overall:6.625/10

Address: #03-1/02 Furama Hotel

Contact: 65332282

Opening Hours: 11am–2.30pm, 6pm–10.30pm